Estimated reading time —

2

minutes
Written by
As some of you have already noticed, the ratings stars have once again turned to pumpkins. This means that it's finally October again, and thus time for our annual Halloween discussion post and giveaway!
Just like in 2014 and 2013, the October discussion post will serve as a sort of catch-all for any Halloween chatter. What are your Halloween costume plans? Will you be trick-or-treating, throwing a party, or otherwise celebrating the spooky season? Which pastas are your favorite to re-read around Halloween? You can even tell us what your favorite Halloween candy is, if you'd like. The only rules are as follows: no stalking/harassment, no offensive speech, no outright bullying/rudeness, and do try to stay on the topic of Halloween and the giveaway. In other words, keep it relevant and keep it civil. Be excellent to each other!
Now, as for the contest…
This year I've purchased a little "paranormal pack" of Funko Pop figures. I tried to get a decent mix of fandoms, so hopefully my choices will appeal to most of you!
ONE winner will receive the three following Funko POP! figures, brand new and in box:
Ash from the Evil Dead series: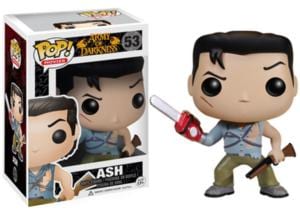 Dana Scully from the X-Files series: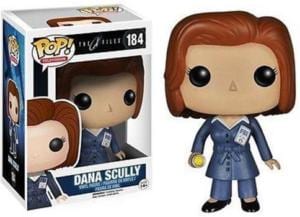 Weeping Angel from the Doctor Who series:
You may enter through this widget:
Rules & Legal Stuff:
The contest will run from October 2nd to midnight on November 1st. Note that you can repeat the Twitter entry once per day for more entries, however you must send the tweet with the link to this post included for it to be a valid entry! Seriously, guys, this applies to the other bonus entry methods: follow the rules, because I do actually, manually, really, truly double-check that the winner has done everything correctly before I contact them. Even if the RNG machine spits out your entry, if I look and see that you've somehow cheated, I'll just disqualify your entry and pick a new winner. Cheating/lazy entries do nothing but waste your time and mine.
Please pay attention to the terms and conditions. For legal reasons, this giveaway is only open to legal residents of USA & Canada who are 18 years of age or older. Void where prohibited or restricted by law. No exceptions.
There are affiliate codes included in the links to the Funko POP! figures. This means that if you visit the site through my link and purchase anything, I'll get paid back a tiny kickback which then gets funneled back into site expenses and funding more giveaways. Thanks to anyone who uses my affiliate links, I appreciate it!
Rate this story:
Copyright Statement: Unless explicitly stated, all stories published on Creepypasta.com are the property of (and under copyright to) their respective authors, and may not be narrated or performed under any circumstance.