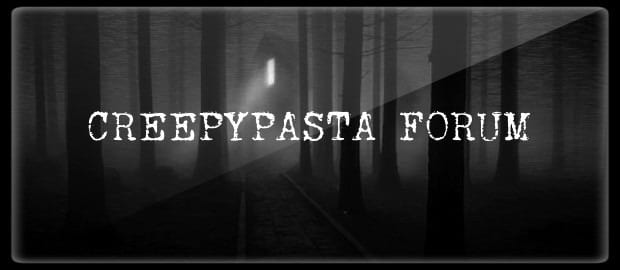 02 May

Creepypasta Forum

The Creepypasta forum is now live.

If you want to talk creepypasta, connect with friends, provide suggestions on how we can improve the website or just want feedback on your latest story then join the Creepypasta Forum community now.

Sign Up Now & Join the Creepypasta Forum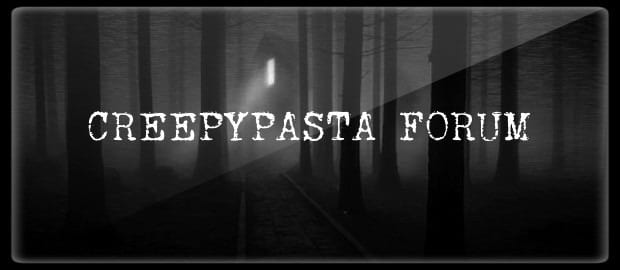 🔔 More stories from author:
Rate this story:
Creepypasta.com is proud to accept horror fiction and true scary story submissions year-round, from both amateur and published authors. To submit your original work for consideration, please visit our story submissions page today.
Copyright Statement: Unless explictly stated, all stories published on Creepypasta.com are the property of (and under copyright to) their respective authors, and may not be narrated or performed, adapted to film, television or audio mediums, republished in a print or electronic book, reposted on any other website, blog, or online platform, or otherwise monetized without the express written consent of its author(s).
MORE STORIES FROM AUTHOR Creepypasta.com
UPDATE 2/4: I'm working on reading submissions and getting things scheduled. Expect to see new pastas on the main page starting on February 8th, ...
Read Now
IMPORTANT NOTE: Yes, I'm aware that some users have issues with not being able to swap between mobile and desktop themes. There are a ...
Read Now
NEW HALLOWEEN THEME First, the obvious. Yes, we have a new layout going for Halloween! Consider it Creepypasta.com's Halloween costume, if you will. I ...
Read Now
I've been asked to help spread the word about what I hope will be a very successful and important charity project. I think that ...
Read Now
Quick notes here. The mobile theme is currently disabled until I find a better replacement. The prior theme stopped supporting sticky posts, which was ...
Read Now
Just a general update for those of you who are still confused: 1. As has been said many times, the site was a victim ...
Read Now