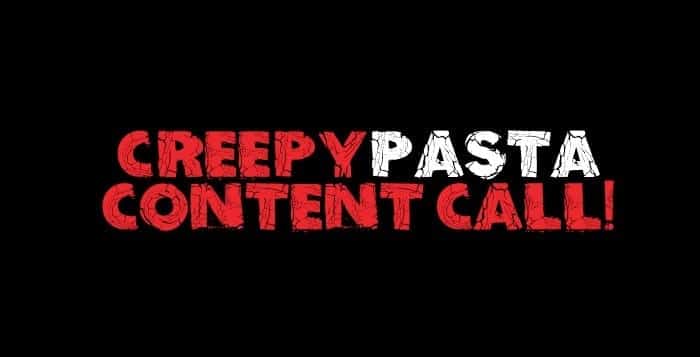 20 Jun

Creepypasta Content Call!

Do you have a home video of something strange, disturbing, or just a little bit weird?

Do you have any unexplainable footage or eerie recordings stashed away somewhere?

If you answered yes, then Creepypasta wants to hear from you! We're running a content call for the next several weeks, during which we will be purchasing video clips that are odd, unnerving, unsettling, or just plain creepy. If you have something that fits the bill, you could earn up to $50 by sending it to us. There are only a few requirements:

1. The video (or videos) in question must belong to you.
2. Gratuitous gore, nudity, and overtly illegal content will not be accepted.
3. Short films and fiction are both fine, as long as they don't contain any copyrighted elements.
4. Do not taunt Happy Fun Ball.

To submit your videos, just use the form below to upload your file. Content that gets chosen will be purchased and shared on both the main website and our Facebook fan page, so if you have something creepy that you think should be seen, this is your chance to show it off… and to make a little bit of money while you're at it!

Oops! We could not locate your form.
🔔 More stories from author:
Rate this story:
Creepypasta.com is proud to accept horror fiction and true scary story submissions year-round, from both amateur and published authors. To submit your original work for consideration, please visit our story submissions page today.
Copyright Statement: Unless explictly stated, all stories published on Creepypasta.com are the property of (and under copyright to) their respective authors, and may not be narrated or performed, adapted to film, television or audio mediums, republished in a print or electronic book, reposted on any other website, blog, or online platform, or otherwise monetized without the express written consent of its author(s).
MORE STORIES FROM AUTHOR Creepypasta.com