06 May

One More For The Orphan

In a small orphanage in a small village in Russia, there is a young boy. His hair is jet black, and messy, and he tattered jeans and an old dingy grey shirt.
Nothing is known of him. For 10 years, he sat in the bed in his room, never moving, never blinking, never eating or sleeping. In the 10 years, he has not seemed to age at all, continuing to look like a 7 year old boy. The only thing that proved he was alive is the slow rise and fall of his chest as he breathes, and the refusal to take his eyes off anyone who enters the room alone.
A lone psychiatrist came over in an attempt to find out why the boy had done nothing in 10 years. He entered the room, and shut the door behind him.
30 minutes later, the orphanage's nurse came to check on the 2 of them. Opening the door, she saw the child, still sitting, still not moving, eyes fixed on her. However, something seemed different. He appeared a slight amount larger, not by much, but enough to make him look like a late 8 or early 9 year old. The psychiatrist was no longer in the room. The door was the only exit, as the room had no windows, vents, or anything, and it was, in fact, in the exact center of the orphanage.

He continued to sit, only seen occasionally by the lady who came in to check on him, and she never closed the door upon entry.
A week or so later, 2 law enforcement personnel entered the orphanage, demanding to speak to the boy about the disappearance of the psychiatrist. The 2 of them entered, closing the door behind him, as the head of the orphanage stood outside the door.
30 minutes passed, and not a sound came from the room. The Head eased the door open. The boy was still on the bed, but the officers where no longer there. The boy was know quite noticeably bigger, about the size of a 15 year old. His skin was darker than usual, and he looked angrier than ever. But one thing remained the same: His cold, unforgiving eyes that stared at whoever entered.
Eventually, the law organized a large group of 10 officers to speak to the boy. They entered the room, and left the door open, until one of the younger orphans ran up and shut it, apparently in a daze.
The head quickly ran to re-open the door, and upon doing so froze him in horror. A low rumbling noise came from the room….

"…..One….more…."

If you return to that orphanage, you will see it still continues to run. The orphans live in good care, health, and education. However, there is one room, that you sill see is boarded up, and far from enterable. If you ask what is behind it, you will be removed forcefully from the orphanage.
However, when no one's looking, if you place you're ear to the door, you will hear a low ominous growling sound, and if you listen for a bit, you will hear….

"…..One…..more…."
🔔 More stories from author:
Rate this story:
Creepypasta.com is proud to accept horror fiction and true scary story submissions year-round, from both amateur and published authors. To submit your original work for consideration, please visit our story submissions page today.
Copyright Statement: Unless explictly stated, all stories published on Creepypasta.com are the property of (and under copyright to) their respective authors, and may not be narrated or performed, adapted to film, television or audio mediums, republished in a print or electronic book, reposted on any other website, blog, or online platform, or otherwise monetized without the express written consent of its author(s).
RELATED POSTS YOU MIGHT ENJOY:
MORE STORIES FROM AUTHOR Anonymous
As younger siblings tend to do, I absolutely worshipped my older brother Calvin. He always seemed like the coolest person in the world to ...
Read Now
You might be getting yourself ready for bed, hopping out of the shower at night, or running to grab something before a date when ...
Read Now
Every individual will make 16 choices in their lifetime that will forever alter the course of humanity. No more than 16, no less than ...
Read Now
Lavender Town as seen in Red and Green The Lavender Town Syndrome (also known as "Lavender Town Tone" or "Lavender Town Suicides") was a peak ...
Read Now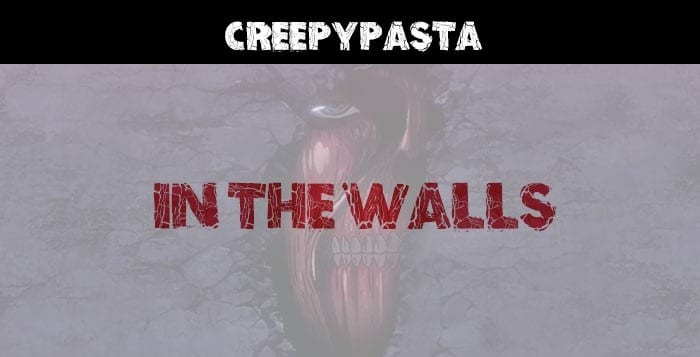 We moved out of our last house a week ago, and I'm glad we did. It was definitely not safe there, especially for a ...
Read Now
There is a certain website online that seems to serve no purpose. The website is completely black, with nothing to click on, no links, ...
Read Now