29 Apr

Negative Gate

Look behind you. What do you see?
Invariably, there will be a wall somewhere in your view. Now stare deeply into the space on the wall that lines up best with your eyes. Nothing will happen, but makes sure you are clear on where this particular spot is.
That spot contains all the negativity in your mind. Whenever you are on your computer, reading scary stories or whatever you do, sometimes you will get spooked.
What do you do when this happens? You check behind you, that's what you do. As you read this now, a feeling of dread will come over you.

Check the spot.

Nothing again, huh?

That's because right now, all the evil is locked safely in your mind. Some people, upon learning of this "negative spot" resolve to remove the spot in an attempt to remove the negative energy. This is a grave mistake.
You must never let harm come to this spot. If you do, you will have released the energy. Now when you sit at your computer at night, you will feel chills even in the summer time. The feeling of dread that only presented itself when you were genuinely scared will now hang in the air constantly. Within a week you and your loved ones will have a string of bad luck.

Within a month your computer will begin to act erratic and eventually break down. On the anniversary of the spot's destruction, you will dream of your most horrible fears. The dream will seem to go on forever, and when you wake up you will notice your vision has darkened. Every year on the same day, the dream will repeat itself, and your vision will grow darker and darker.

After you go completely blind, don't ever turn your back on that spot again. That is, if you can still tell where it is.
🔔 More stories from author:
Rate this story:
Creepypasta.com is proud to accept horror fiction and true scary story submissions year-round, from both amateur and published authors. To submit your original work for consideration, please visit our story submissions page today.
Copyright Statement: Unless explictly stated, all stories published on Creepypasta.com are the property of (and under copyright to) their respective authors, and may not be narrated or performed, adapted to film, television or audio mediums, republished in a print or electronic book, reposted on any other website, blog, or online platform, or otherwise monetized without the express written consent of its author(s).
MORE STORIES FROM AUTHOR Anonymous
There was a hunter in the woods, who, after a long day hunting, was in the middle of an immense forest. It was getting ...
Read Now
My name is Tom. I am a sound designer for video games. I love my work and I have been doing it for quite ...
Read Now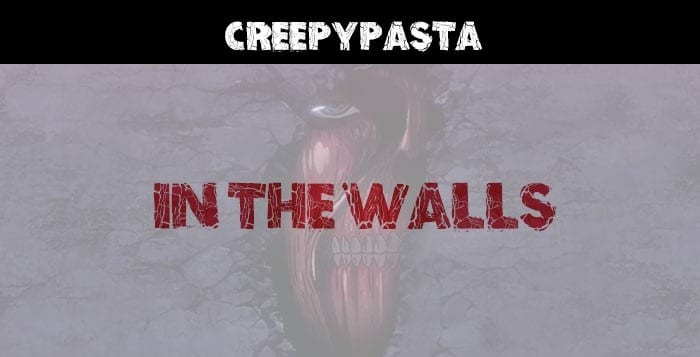 We moved out of our last house a week ago, and I'm glad we did. It was definitely not safe there, especially for a ...
Read Now