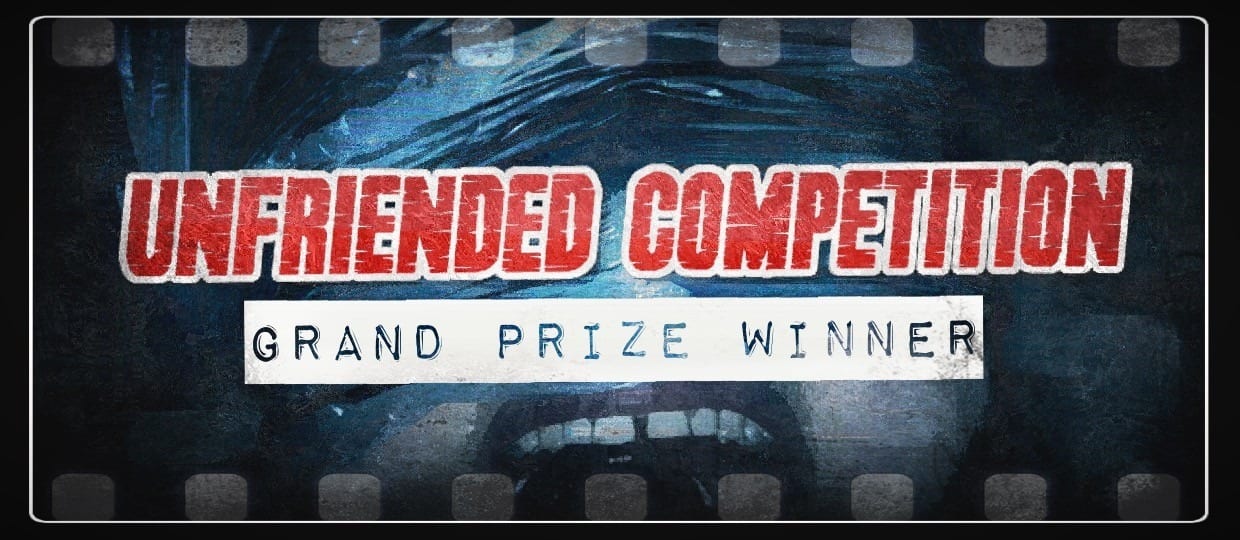 21 Jul

Unfriended Competition Grand Prize Winner

The Unfriended Creepypasta Competition is officially over, and Stephen Susco (director of Unfriended: Dark Web) has chosen a winning entry! Congratulations to Hayden Dalby, writer of the winning story, "Playpen" (Click HERE to read). It truly was a chilling ride from start to finish; a victory well-deserved!

Hayden will get a small cameo in the DVD release of Unfriended: Dark Web and the winning story will be shared by the film's official social media account(s).

We appreciate everyone who participated and read along during the course of the competition. Without you, we wouldn't be able to hold these contests. Your continued support is valued beyond measure. With that said, we extend a big thanks to everyone involved. Stay tuned for more!

Unfriended: Dark Web is NOW PLAYING at a theater near you.

CLICK HERE TO WATCH THE OFFICIAL TRAILER
🔔 More stories from author:
Rate this story:
Creepypasta.com is proud to accept horror fiction and true scary story submissions year-round, from both amateur and published authors. To submit your original work for consideration, please visit our story submissions page today.
Copyright Statement: Unless explictly stated, all stories published on Creepypasta.com are the property of (and under copyright to) their respective authors, and may not be narrated or performed, adapted to film, television or audio mediums, republished in a print or electronic book, reposted on any other website, blog, or online platform, or otherwise monetized without the express written consent of its author(s).
MORE STORIES FROM AUTHOR Creepypasta.com
The backlog has been fully processed. If you did not receive a reply and you checked 'yes' on Crappypasta, it's likely that one of ...
Read Now
NEW HALLOWEEN THEME First, the obvious. Yes, we have a new layout going for Halloween! Consider it Creepypasta.com's Halloween costume, if you will. I ...
Read Now
I've been asked to help spread the word about what I hope will be a very successful and important charity project. I think that ...
Read Now
IMPORTANT NOTE: Yes, I'm aware that some users have issues with not being able to swap between mobile and desktop themes. There are a ...
Read Now
Two quick announcements - some community members have created some exciting new things that we all thought the general Creepypasta population might be interested ...
Read Now
Since it's late for me and I'm feeling lazy, I am just copypasting from crappypasta's 'about' page: So yeah, CRAPPYPASTA.COM - You're probably wondering ...
Read Now