04 Oct

I Bought a Voodoo Doll on Ebay

Creepypasta Main Search

💀

Popular Creepypastas
CHECK OUT MORE STORIES SORTED BY:
🏆
Top-Ranked Stories
📅
Recently Published
📚
Category
⌛
Length
📝
Author
📖
Title
📅 Published on October 4, 2018
"I Bought a Voodoo Doll on Ebay"
Written by
Blair Daniels
Copyright Statement: Unless explicitly stated, all stories published on Creepypasta.com are the property of (and under copyright to) their respective authors, and may not be narrated or performed, adapted to film, television or audio mediums, republished in a print or electronic book, reposted on any other website, blog, or online platform, or otherwise monetized without the express written consent of its author(s).Looking for author contact information? If available, it will be featured at the conclusion of the story.
Estimated reading time —

4

minutes
VOODOO DOLL, HIGHLY EFFECTIVE, BRAND NEW!
100% cotton, hand-crafted voodoo doll for all your vengeful needs! NO CRAFTING NECESSARY – just write your target's name across the chest. No sewing, cutting, or gluing!
Warning: Do NOT use this doll to kill or severely injure. The Magical Arts Voodoo Doll™ is designed for inflicting minor wounds ONLY.
womanofthemagicalarts666, 99.9% positive feedback
I clicked the big Buy It Now button. Then I drove over to Michael's for some extra-long sewing pins and a Sharpie marker.
I was going to write Julie Harlow's rotten name all over it.
***
They knew my secret.
Sara Harper caught me "ogling" her in the locker room. She told Kendall Kowalski, who told Julie Harlow, who told… everyone. News travels fast in any high school, but an all girls' prep school? I didn't stand a chance.
When I entered the locker room after gym on Monday, things got bad. "Emily's coming!" someone said, followed by a hurried rustling. In seconds, all the girls had their towels on. Some had even pulled on pants and shirts, backwards and haphazardly. They stared at me silently as I trudged to my locker.
And then the whispers started.
But she doesn't look gay.
Hey, she was looking at my legs! Pervert!
I heard she only does threesomes.
Yeah, that's how those bisexuals are.
Slut.
I felt the tears burn my eyes and threaten to fall. But I took a deep breath and steeled myself against the whispers. They were all rumors, lies, gossip. The only truth in them was that I was, in fact, bisexual.
At lunch, I ate alone outside. I was halfway through my sandwich when I heard a voice.
"Emily?"
It was Julie Harlow – one of the popular girls. She looked out of place, alone on the grass, without her usual friends. "Can I talk to you?"
"Um, sure," I said, patting the grass next to me.
She straightened her skirt and lowered herself gingerly onto the ground. "I'm sorry for telling everyone. For the way everyone's been acting towards you. And… I want you to know that I, uh… know how you feel."
Is she really saying what I think she's saying?
"I, um… feel that way… about girls, too."
I stared at her, in shock.
"And, I, um…"
Her brown eyes locked with mine. My heart fluttered in my chest. Then she leaned in. Just the slightest, tiniest bit… but I understood.
I leaned in and kissed her. It was gentle, soft, sweet; so different from any kiss I'd ever gotten from a guy. My arms fell clumsily on her shoulders. I pulled her against me. Her breasts brushed against mine; I felt a surge of –
She jerked away. A crooked grin, and my lipstick, staining her lips.
"Julie?"
She began to laugh.
"You're a fuckin' dyke. I knew it."
Then she turned to the window, giving a thumbs-up. I followed her gaze.
There stood half the school, eating their lunch, watching us. Some of the girls were laughing and hollering; others were pushing away their trays, a look of utter disgust on their faces. Still, others looked absolutely scandalized, averting their eyes and moving to leave.
She planned this.
She wanted to humiliate me.
Heat rose to my face. Tears burned my eyes. And then I felt the rage – boiling in my blood, under my skin. "Why did you do that?" I yelled after her, as she sauntered back towards the lunchroom.
She shrugged. "Why not?"
And then she disappeared inside.
***
The package came on Wednesday. I tore it open to find a tiny, humanoid doll inside. It wasn't like the creepy-looking voodoo dolls of old; it was actually quite cute. Two printed eyes, some gender-vague black hair, and a tag along the bottom that read MADE IN CHINA.
I uncapped the Sharpie and wrote Julie Harlow across its chest. Then, for good measure, I wrote her name across the arms, legs, and back.
I pulled one of the pins from the box and plunged it into her left leg.
***
Thursday morning, Julie arrived late. She hobbled into Algebra II halfway through the class. Limping, wincing, awkwardly lowering herself into a chair near the back. I waited for the laughter. The whispers.
They never came.
Instead, there was an outpouring of support.
Oh my god, Julie, are you okay?
What happened to you?
Let me help you with your books.
I stared, incredulously, as the girls (and Mr. Vassar) actually helped her. Complimented her. Supported her. This was not the revenge I'd envisioned.
Rage boiled in my blood. As soon as the school bell rang, I raced home. I ran up to my room, grabbed the doll from my dresser, and stared at it with hatred.
I plucked the pin out of the leg.
Then I opened the box, and pulled out a handful of pins. Ten, twenty, maybe more. I didn't stop to count them. In one swift motion, I plunged all of them into her chest. Then I threw the doll on the ground and stomped on it.
"That'll teach her," I muttered.
Then I felt it.
The breath was sucked from my lungs. A crushing, searing pain burst in my chest.
I collapsed on the floor.
***
I woke up to my mother leaning over me.
"Oh my God, Emily…" She wiped away tears. "How are you feeling?"
I was lying in a hospital bed. Doctors and nurses shuffled out in the hallway; beeps filled the room, from some sort of monitor.
"What happened?" I said, my voice weak.
"The doctors say you had some sort of heart attack…" She sniffled and tried not to cry. "They don't know what caused it. You're so young –" Her voice crumbled to sobs. She threw her arms around me.
They might not know what caused it.
But I do.
Because when I got home a few days later, the voodoo doll no longer had the name Julie Harlow written across it.
It bore a new name.
My name.
---
Credit: Blair Daniels (Official Website • Amazon • Twitter • Instagram • Reddit • Official Subreddit)
Publisher's Note: The author requests that anyone who desires to narrate, perform, or adapt this story to any other format, or feature it on a YouTube channel, podcast, or other platform, contact them for permission before doing so. Use of the author's work without this permission is strictly prohibited. You may reach the author here. Thank you!
Check out Blair Daniels' critically-acclaimed collection of short scary stories, Don't Scream: 60 Tales to Terrify, now available on Amazon.com, containing the top-ranked tale, "My AirPods Make Terrifying Sounds" and many more.
I picked up a hitchhiker. Now I'm not sure I'll get home alive.
DON'T SCREAM brings you 60 terrifying tales for your darkest nights. This collection has every flavor of horror, from heinous murders to secret rooms, from sinister virtual realities to unexplained mysteries. Read… if you dare.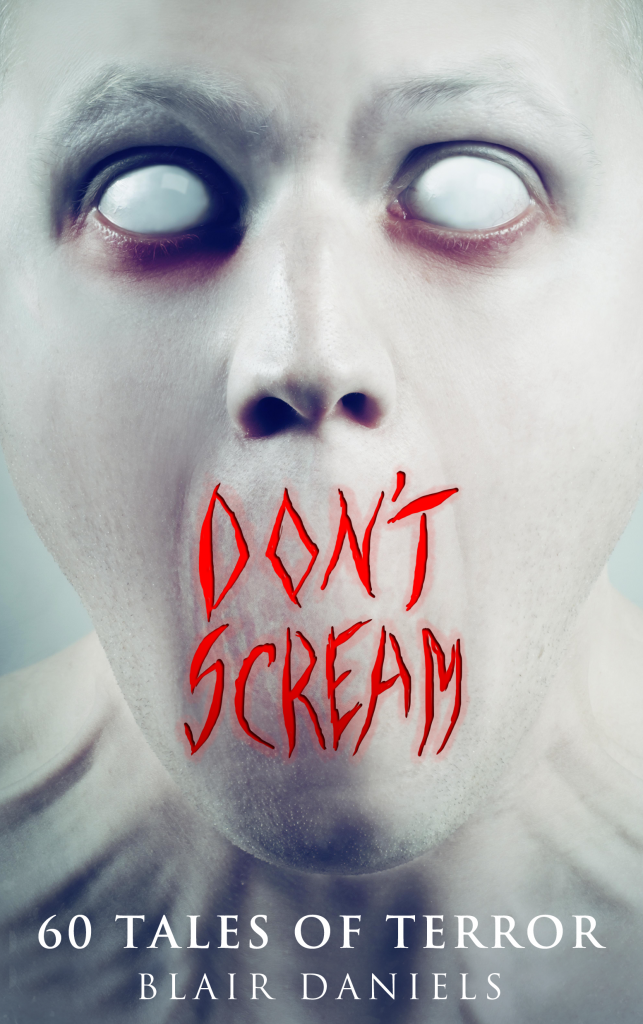 🔔 More stories from author: Blair Daniels
Rate this story:
Creepypasta.com is proud to accept horror fiction and true scary story submissions year-round, from both amateur and published authors. To submit your original work for consideration, please visit our story submissions page today.
Copyright Statement: Unless explicitly stated, all stories published on Creepypasta.com are the property of (and under copyright to) their respective authors, and may not be narrated or performed, adapted to film, television or audio mediums, republished in a print or electronic book, reposted on any other website, blog, or online platform, or otherwise monetized without the express written consent of its author(s).
MORE STORIES FROM AUTHOR Blair Daniels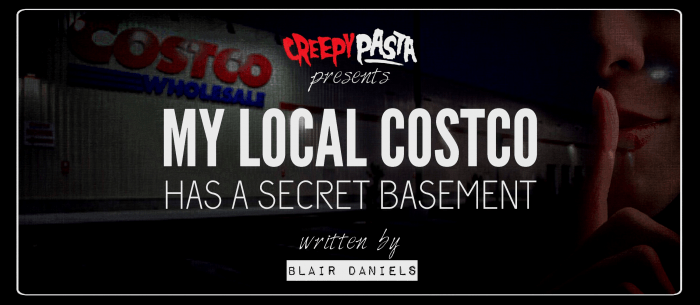 My husband is dying. Despite his good prognosis after the accident, he gets weaker every day. When he became unable to even say my ...
Read Now
I was driving through rural New Jersey when I saw him. A hitchhiker, standing by the side of the road. Surprisingly well-dressed – black ...
Read Now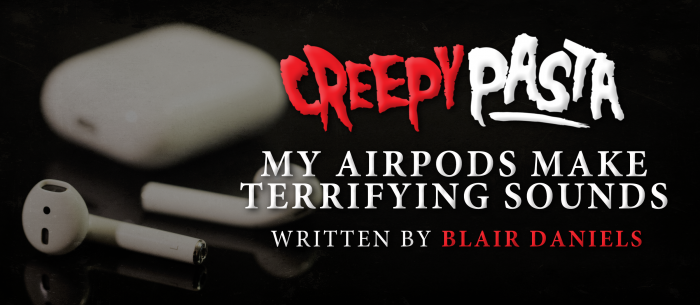 I first wore the AirPods to the Stop and Shop. It was an incredible, other-worldly experience. I listened to the soothing voice of Neil ...
Read Now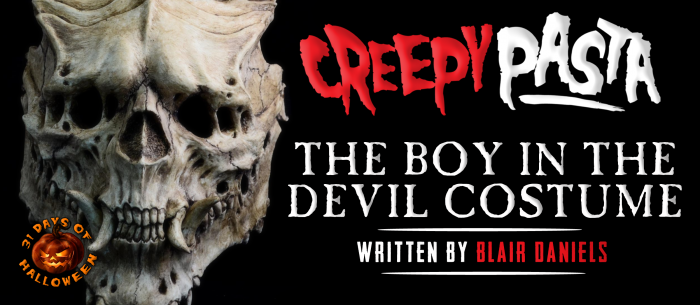 I hate Halloween for many reasons. I have to answer the door every ten minutes. I have to pretend like I'm excited to give ...
Read Now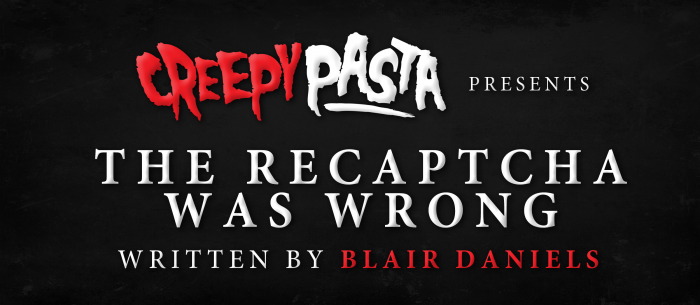 Have you ever seen a photo reCAPTCHA? Instead of a checkbox, it's a low-quality photo split into 16 square sections. It'll say something like: "SELECT ALL ...
Read Now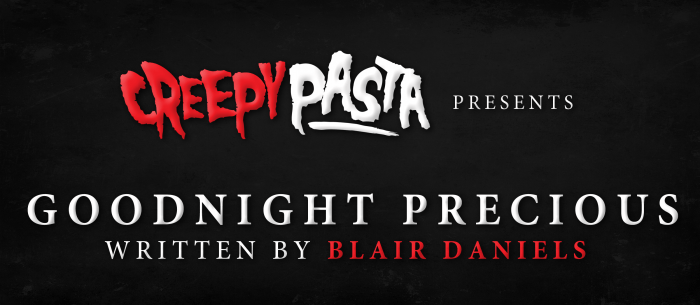 My son is 2 years old and does. Not. Sleep. So when I saw an ad online for Goodnight Precious: the only book GUARANTEED put ...
Read Now