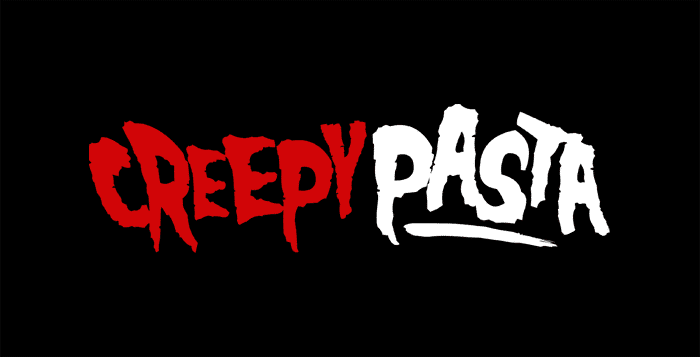 07 Nov

Crippling Debt
Share this creepypasta on social media!
📅 Published on November 7, 2015
"Crippling Debt"
Written by
Rob E. Nichols
Estimated reading time —

16

minutes
The first phone call came as we sat down to dinner.
I had been expecting calls from potential employers or recruitment offices, so I was excited when I heard the ring tone. I was nine months into the job search and our savings were running dry. Though it was six in the evening where we lived, it was only three on the west coast and I had sent my resume everywhere. My stomach gave a small lurch as I looked at my phone and read the word UNKNOWN across the screen. The only phone calls I had gotten from unknown numbers over the past months had been bill collectors or people trying to sell me solutions to debt or upgrades to my internet service.
"Should I take this? It's an unknown number, but maybe it's important," I asked my wife, Caroline.
"Two minutes, Tom. I'm serious," she said.
I touched the accept button.
"Hello?" I said.
For a moment, the line was almost quiet. There was some distant sound, like a record player or a crackling fire, but I blamed poor reception.
I looked at my phone to make sure it was connected, which it was, and almost tapped the End Call button at my wife's insistence, until a voice came through the speaker, high in pitch and business like.
"Hello, Mr. Hanshaw," said the voice.
"This is he. Not much time to talk. Who is this?" I said into the receiver, admittedly coming off as impatient.
"Oh, this isn't that kind of phone call, my good sir. There was no question mark at the end of that sentence," the voice replied.
"Well, there was one at the end of mine. Dinner is getting cold, the wife's stare is colder, you understand. I'll ask again. Who is this?" I tried to sound firm, but I was tired and I sounded it.
"It may be best to have your wife eat without you. We have a few things to discuss. Cold supper should be the least of your worries," said the voice.
"If I owe you money, I'm doing my best. If this is a prank, you need to do better than that. Have a great night," I said.
I touched the End Call button on my phone sat down to eat so my wife would stop rattling her finger nails on the table.
"Obviously that wasn't a job offer," she asked.
"Unless the job is sniffing out bullshit, no. I'm afraid not," I replied, deadpan. I couldn't even be disappointed anymore. It had become the status quo.
"Tom, we are going to be alright, aren't we?" Caroline said.
"Of course we are. This is just poor timing. I just got my master's degree. I'm stuck between overqualified and under experienced and I just need to meet with the right people," I repeated for what had to be the hundredth time that month alone. Her eyes rolled the same way they had every time I said it.
"I hope you find them before the bank sends a moving van and locks us out of our own house," she said.
She spooned peas into her mouth, her face contorting to one of hatred (though hatred of me or another leftover meal, I didn't know). It amazed me how quickly love didn't matter when everything else went to hell. Happily ever after wasn't a real thing, but in my case, tolerable for a while was pushing it. The problem wasn't that we hated each other. It was that we didn't want to, and neither of us knew how to prevent it from constantly poisoning every fucking discussion we had.
The phone rang again. I had set it next to me on the table. My wife gave me a look that said she would be happy to throw the fork across the table and eat with her hands if I delivered any more bad news. The screen said UNKNOWN again, so I didn't answer.
The ensuing silence lasted long enough for each of us to take a bite of the leftover chicken ziti her sister had given us the night before. It had become a habit to accept any offer of a free meal, served with a side of sarcasm and dirty glances from her sister for not taking care of her sister.
Before my wife could swallow her first bite, my phone rang again. The volume grew with each ring until the sound was deafening in the small dining room. Caroline's hands flew to her ears as she screamed something I barely heard. I tried tapping the decline button enough times to make my finger numb, but it wouldn't stop ringing. My wife ran across the room. I was able to make out her words as she passed.
"I'm not even hungry anymore. The last thing you need is a broken fucking phone when we can't even make a car payment, Tom, so fix it or shove it up your ass so I can't hear it!," my wife screamed, approaching the stairs.
I stuffed the in my pocket to dull the noise. I had kept my voice mail empty, paranoid I would miss a message about a job lead or offer, so I knew that it should have clicked over at some point. The ringtone kept getting louder.
Grumbling to myself, I separated the back plate from the face of the phone and removed the battery. At last, the ringing stopped, though there was a ringing in my ear that wouldn't go away. I put everything in my pocket to leave the table technology free, the way Caroline had insisted it should always be before the credit collectors had started ruining every second of our lives with phone calls and endless e-mails. Just in case she came back into the room. No need for another fight over something stupid.
I kept eating the now-cold dinner, lulled into a mechanical dance of scooping cold ziti into my mouth as I reveled in the silence, until the phone ring again, not bothering to slowly build to full volume this time. The sound was deafening in the small dining room. I inhaled and nearly choked, but was able to cough up the pasta. It took a moment to realize that the phone in my pocket, sans battery, wasn't the one ringing. I crossed the room to my wife's small purse, which was dancing across the kitchen counter with the power of the vibrations, and pulled out her phone.
The screen said UNKNOWN.
I clicked accept, ready to yell at whoever was on the other line, my last straw reached.
The voice didn't wait for me.
"Hello, Mr. Hanshaw. It was very rude of you to hang up on me without hearing what I have to say. I abhor rude people, so I will say this just the once. If you hang up or otherwise find a way to interrupt this call again, I will take something from you," said the voice.
"What do you want? I don't have the time or the patience to deal with prank calls. Have some empathy. Please, save it until I have a job again before I end up sleeping on the couch," I said
"Mr. Hanshaw, what on earth makes you think this is a prank?" the voice said, half laughing.
I started to take Caroline's phone apart to remove the battery, same as I had done with mine. Like my wife, I no longer wanted food. Just five minutes of peace. I planned to call the phone company to figure out how to block unknown numbers the next morning.
"If you do that, I will have to take something from you, Mr. Hanshaw. I would highly advise against…" the voice cut off as I removed the battery and tossed it and the dead phone on the kitchen table. Frustrated and ready for the day to end, I tasted none of the food as I shoveled it into my mouth.
Whoever was trying to contact me was out of phone numbers. There were plenty of people who knew how to reaching us both it wasn't hard to hide a phone number from caller ID, but whoever was doing this was in for some advice on their people skills and an evaluation of our friendship. Every person who mattered in our lives knew what we had been dealing with. I didn't recognize the voice. The harassment was unnecessary. When our shit was in order, I would find out who was responsible, and one day, they would regret it. One day, I would…
The phone began vibrating on the table. I froze, colder than the remnants of the food stuck to my fork. There was no ringing, but the way the table shook made the phone seem…I don't know…angry.
All the anger that had been building up drained away. When the phone started vibrating without a battery, I became scared. When the phone answered the call without my assistance and put itself on speaker, I could barely breathe.
"I warned you," said the voice, much deeper than it had been the previous two times.
I wanted to speak. I truly did. The food in my mouth, half chewed, might as well have been cement. I couldn't open my mouth at all. My eyes, however, were wide open.
"I don't know why it is you people find it so hard to answer a simple instruction. You are all entirely too rude. And now, I have to take something from you, Mr. Hanshaw. I really don't want to. I sincerely mean that. But you must take me seriously or this is all for naught. So, which bitch will it be? Zelda or Caroline?" the voice asked.
That broke the spell. I kicked the chair backward and stood, sweeping my head around and looking for an intruder, a face in the window, something…anything…to lead me to whoever was taking this sick joke one step too far.
"If you wait too long to make a decision, I will be happy to make it for you, Mr. Hanshaw," the voice warned. "Just think about who you love the most. Everybody else in a person's life is usually expendable. How about thirty seconds? Thirty. Twenty-Nine."
"You think I'm a naive asshole?" I screamed, regaining both my anger and the use of my mouth. "Oh, big man, you know the name of my wife and dog. As soon as I found out who this is, you won't have a job, either. Then we'll see who is laughing!" I screamed.
"Twenty. Nineteen. Eighteen." The voice continued to count down.
Scary stories weren't like real life. Even at that moment, as I ran to the front door and threw it open with a shout, hoping to find some past co-worker or a close friend trying to take my mind off of the terrible situation I was in and the crippling debt that was destroying my family from within, I had no notions that this was something beyond an elaborate, albeit convincing and offensive, prank.
Until the voice reached zero and the lights went out.
Until, in the darkness, I heard a crash from upstairs and a light laugh from the phone on the kitchen table.
I ran towards where I knew the stairs to be, knocking the knick-knacks and paintings we had wasted so much of our depleted earnings on to the floor as I rushed my way through the blackness, all the while screaming for my wife and my dog. I heard Zelda bark and it calmed me down enough to stop screaming. I heard some other sound too, something muffled and frantic. Probably Caroline wanting the dog to shut up while she drank away her sorrows.
I tripped in my scramble to climb the stairs. Instant pain shot up my shin and stopped my ascent for a moment.
The lights returned shortly after that. They didn't flicker or buzz as lights tend to do after a power outage. One second it was black, the next I was nearly blinded as I limped my way up the rest of the stairs.
Zelda met me at the divider gate we kept at the top of the stairs, jumping up and down and licking my hand as I reached down to pet her. As soon as I opened the latch and stepped through, she sped off towards the bedroom. I took a couple of breaths before I walked into the room, knowing how angry Caroline must have been to ignore my screaming during a blackout.
Those deep breaths are the only reason I didn't pass out when I entered my bedroom.
Caroline lay face down on the floor. That isn't entirely accurate. A pile of clothes at the foot of the bed must have tripped her during the black out, and her back was to the ceiling, her face wasn't exactly on the floor. Half of the bottle had disappeared down her throat. Her mouth had been stretched so wide by the bottle that the corner of the lip I could see had torn. The blood seeping down the bottle and onto the carpet had mixed with wine and something that looked thick and snotty. Tears trickled from her bloodshot eyes. The top part of her body rested at an unnatural angle as her head balanced on the wine bottle, which rested perfectly upright on the floor save for the person choking on the upper half of it. Zelda lapped at the frothing mixture like a doggie cocktail. There was a disgusting bulge under the skin on the back of her neck.
As disturbing as all of that was, the single blink of Caroline's visible eye was what caused me to drop to my knees and vomit. Zelda was quick to run over and begin her second barking course of the night as tears and snot streamed down my own face.
"Now, I'm sure this is something of a shock to you, Mr. Hanshaw, but I gave you a warning and told you my terms in plain English, the same as your creditors before me," the voice said from my pocket.
The phone hadn't bothered to ring this time.
I pulled my phone out, my voice catching on the sobs and whimpers in my throat. The screen no longer said UNKNOWN, but had instead opened up one of those video chat apps. My vision was blurred from the tears, but what silhouette I could make out made me think that was for the best.
Caroline made a coughing noise and her body jerked. I cringed.
"Don't be such a baby. Those kind of spasms are completely normal. It's not like you'd hear a death rattle, right? If you think that's bad, wait for the bowels to let loose!" the voice chided.
I grabbed Zelda and ran from the room. The last memory of my wife was going to haunt me long enough. I didn't want to be in the room while my dead wife shit herself.
I locked Zelda and myself in the bathroom. She whined some, but only because I hadn't let her finish snacking. That thought would have made me throw up again had anything remained in my stomach.
"I'm going to give you exactly two minutes to compose yourself, Mr. Hanshaw. After that, we will resume the intended conversation. So that you know, this is an attempt to collect on a debt. I hope you realize that any further attempts to delay or avoid this conversation will result in…similar consequences. Get your shit together," the voice said.
The next two minutes might as well have been an eternity, though looking back I wish I had just washed my face and waited for the call.
As soon as the screen went black, I reached into my pocket and grabbed the battery. I pushed it into the phone and held down the power button, waiting for it to turn on and cussing at it under my breath for wasting time. Zelda sniffed under the door and scratched to be left out, sick and tired of being cooped up.
I opened the door and let her out, not wanting to deal with the distraction. Beyond everything that happened, I regret that the most. It was the only time that night I feel I had any real control, and in my panic I reacted how I would have on any other normal day.
By the time the phone loaded, nearly a minute must have been wasted. I called 911, fulling expecting something crazy to prevent the call from going through, but they picked up after a ring.
"911, what is your emergency?" the operator asked.
"My wife is dead. Someone is attacking us," I answered.
"Are you in any immediate danger?" the operator asked.
"Yes," I replied.
She started to ask me to describe my assailant, but I cut her off, knowing time was short.
"He will be back in less than a minute. He killed my wife. I don't know who he is or what he wants. He says he is a debt collector. Please send help. My address is 932…" I was cut off.
"Salvador Street, Mr. Hanshaw? Obviously, I know where you live. Technically you did nothing to prevent our conversation, so I suppose I can't fault you for keeping your wits after such a traumatic experience. To be honest, I'm impressed you were able to think at all! Are you ready to talk?"
I was done. I had reached my limit. I had wasted whatever wits left on a failed 911 call and had nothing left to maintain my composure. I proved it by tossing the phone in the toilet and holding down the flushing handle. I thought it would just sit at the bottom of the bowl as the water flowed over it, but it was small enough to disappear from sight.
I cried then. I leaned against the wall, ignoring the painful jab of the towel rack and Zelda scratching to be let back in to comfort me, and cried in loud, heaving sobs.
I wasn't a bad person. I hadn't done anything illegal. I lost my job at an inopportune time and had shitty luck, but I was trying as hard as I could. I loved my wife despite her criticism and resentment. She had a hard time understanding that trying hard didn't always equate to results. Her anger was understandable. I had insisted on going for my Master's degree, sure that it would take us to that next level of financial stability, and every failed interview and missed opportunity I blamed on that degree was me hating myself a little more for how much of a failure I had become.
Through all the anger and resentment, Caroline had stuck by me and put up with my self-righteous bullshit. She was my best friend, and now she was dead. If the voice on the phone was to be believed, it was just as much my fault as the debt that had caused him to call in the first place. Zelda's scratching and whimpering grew louder, so quieted my sobbing until she let a bark of boredom and moved on.
That's when I decided to end my life. My reason for living was dead in our bedroom. Whether all of this was a bad prank mixed with worse coincidence or the act of some crazy individual out for blood, better to die by my own hand than by that of whoever that voice belonged to.
I opened the bathroom door to call for Zelda, planning on leaving her in the neighbor's fenced in yard with my suicide note tied to her collar. She didn't come. All it took was a downward glance to realize that she hadn't been scratching at the door to try and comfort me.
Zelda, both halves of her, lay dead at the foot of the bathroom door. Blood had soaked so deeply into her white fur and the carper that it was hard to tell the two apart, save for the collar around the lump on my left. Much like my wife's final blink, some part of Zelda let out a final wheeze that sounded like a weak bark.
Zelda was like our child, and though I had no illusions that we would outlive her, I cannot explain to you what seeing something so brutal done to something you love so much does to you. What happened to my wife could have been a fucked up accident. Somebody had torn Zelda in half.
I felt nothing as I walked to my bedroom, stepped over Caroline, and stepped into the closet. I unlocked the combination safe and grabbed the gun from top shelf, not bothering to close it afterwards. I stuffed the gun into the back of my pants and grabbed the blankets folded at the end of our bed. I used one to cover Caroline as best as I was able without looking, and the other to cover Zelda, hoping they would appreciate the gesture if they had been able.
I walked down the stairs, slow and deliberate, almost too carefully for a man on his way to swallow a bottle of cheap vodka and a bullet. At the foot of the stairs, the doorbell rang. I wasn't surprised as I looked towards the door. I knew exactly what I would see through the cloudy, decorative glass of our front door.
The same silhouette that had been on my phone screen.
The voice spoke to me through the door. I pulled the gun out of my pants and walked towards it, hearing every word, defeated.
"Now that we can avoid further interruption, Mr. Hanshaw, let's discuss business. It's very simple. You owed money and services to some very impatient people. I am more dedicated than most when it comes to collecting on those debts, and so people of such influence tend to come to me when all else fails. Why, you ask? Because instead of waiting for a peasant like you to pay installments, I pay your debts in full. Call it pre-consolidation. Now the only person you owe is me," the voice informed me.
"I don't have the money. I don't have anything left!" I cried, leaning my head against the door and placing the gun against my temple.
"I don't need your money, Mr. Hanshaw. Money is paper. Paper can be recycled. I only require one thing to clear your debt. Something invaluable. Just one little thing, and we can both move on from this. Open the door and give it to me. Trust me when I say that the gun in your hand won't save you. There are plenty of things left I can take from you. You just don't have the imagination in you to know what they are," the voice said through the door.
"Just take it! Take what you want and leave me alone! What the hell do I have left to give?" I screamed, slamming my head and fists against the door, letting every emotion hit me at once.
"Your soul," replied the voice.
Then, a sharp pain struck me in the chest and I was on my back, with bright light blinding me and demons screaming and scratching at my arms, turning me on my stomach and whipping me, pulling on my, beating me.
Through it all, I was content, because the voice was gone.
It was over.
My debt had been repaid.
****************
The image of Tom Hanshaw's calm, smiling face froze on the screen.
The man who had paused the video read from a sheet of paper, his voice unnaturally deep and clear.
"When this was filmed, Mr. Hanshaw was free from any drug or alcoholic influence. It was filmed three days after Officer Stevens and Officer Norman entered the home, by force, in response to Mr. Hanshaw violently banging on the door from inside. Due to the nature of the emergency call, they thought Mr. Hanshaw was being attacked. Instead, they found him holding a gun and dazed from being knocked to the ground when they entered. Nobody can be sure rather or not the 911 call was meant to lure in further victims or bring someone in to clean up the mess he left behind. Thankfully, he was restrained and taken into custody without a single bullet being fired. He had rested and eaten before filming his confession, assuring anybody who would listen that he wasn't worried as his debt had been repaid. He requested this confession and signed forms claiming he was within his right mind while delivering his confession. He assumed he would be free to leave afterwards. That was a year and a half ago," he said.
The recent testimony they had all been privy too was entirely different. Tom had been frantic and weeping. Though his state appointed lawyer had adamantly warned against it, Tom Hanshaw wanted to tell his side. Anti-psychotics and trauma prevented him from saying anything helpful. The gaunt man was barely able to string a legible sentence together as he cried out that his debt had been repaid and that he should be free.
Due to the lack of witnesses and scant testimony, all they had to go on was evidence from the crime scene, expert testimony theorizing what led to the break, and Tom's own poor excuse to defend himself. Some of them were unwilling to condemn a man so broken and driven to insanity by debts of the system when he was barely able to tell his side of the story, so they requested a review of his confession tape, filmed three days after his arrest at his own request.
The man set the paper on the table and spoke to the men and women before him.
"The man on that tape is not the man we have seen in the court room over the past few weeks. His sanity has been cleared by multiple professionals, meaning Mr. Hanshaw believes what he is saying is the truth and may be a functioning sociopath. Comparisons to Ted Bundy, while not relevant, seem accurate at this point. Now that we've seen the tape, I think it's safe to say we can reach a fair, unanimous decision. We may never know whether it was an insurance ploy or an argument over finances gone wrong. What we do know is that Tom Hanshaw blamed murdering his wife and dog on calls received from two cellular phones that evidence shows had been disconnected weeks prior to the event. Difficult as it may be, we have a decision to make.
"Ladies and gentlemen, the options are as follows. Option one, the real Tom Hanshaw is the cold man we saw on that tape, and we condemn him to a guilty verdict and the death penalty. Option two, the real Tom Hanshaw is the man we saw in the court room, though still guilty, and we condemn him to a live out his life in a high security psychiatric facility. Option three, the real Tom Hanshaw is both men at different stages of grieving, is telling the truth, is not guilty, and should go free. The verdict must be unanimous. Are we ready?"
He let the question hang in the air for a moment, giving everybody a chance to digest the weight of the question with murmurs and head nods.
"Very well. Now then, all those who think Tom Hanshaw is guilty, please raise your hand."
Moments later, the man walked to the door and informed the guard that a unanimous verdict had been reached. The jury was ready to inform Tom Hanshaw whether or not his debt had been paid after all.
Credit: Rob E. Nichols
If you enjoyed this story, please do check out the author's book. Absolute Horror can be purchased at both Amazon and CreateSpace.
*The Amazon link, as always, has our affiliate code included. If you purchase anything through the Amazon link, the site will receive a small kickback. Thank you!