Latest Creepypasta Stories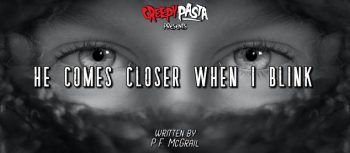 Father O'Brian- You've asked me to keep a journal, and here it is. It seems that relocating to Maryland was a waste. Moving from one house to another doesn't seem to stop anything, and the ...
Read Now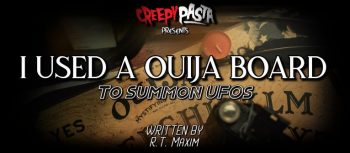 Freedom, contrast, and relief. These words described the start of a particular May day in 2009. I stepped foot outside my house to see the bold, glowing sun escaping the somber clouds in the sky ...
Read Now
I had nightmares about the place for weeks. Every time, it was exactly the same. I stood before a large oak tree, alone, in a vast field of dead grass. Roots from the tree wove ...
Read Now
The things that haunt a man the most, are not usually the choices that he's made, but rather the choices that he never did make. I've lived through some of the worst hells that you ...
Read Now
"Purgatory on Earth" read the flyer as it flapped unevenly in the wind, poorly stapled against the wooden post of a power line. It was an interesting title, not exactly the alluring intro phrase most ...
Read Now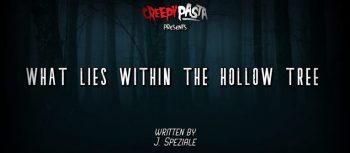 I recently inherited my grandfather's rural home. A log cabin buried deep within 100 acres of woodland— a picturesque scene untouched for decades and a perfect dwelling that I am now proud to call my ...
Read Now
At first, I didn't think anything of it. My neighbor would stop to chat with me, leash in hand, and I would catch glimpses of the metal slider dangling from its belly. I assumed it ...
Read Now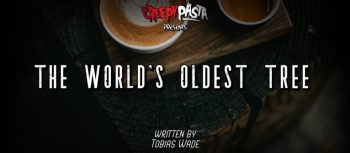 "Just because you can't see them doesn't mean they aren't real." "How do you know?" "Because you can feel them when they're close," I said. "The goosebumps on your skin even though it's not cold ...
Read Now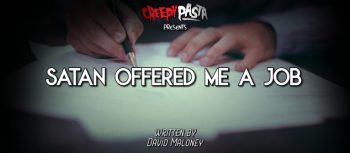 Part 1 "I'm sorry, did you say Satan?" The young man standing on my porch nodded eagerly. "Yes, sir!" he said. "We have come to spread the message of our lord and savior Satan." I ...
Read Now
Freya Clydesdale and I grew up together; her house being right next door to mine. Though younger than me by a few years, she is perhaps the smartest person I have ever known and will ...
Read Now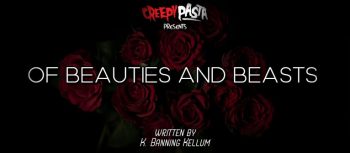 Kenneth Mathers loved Beauty. He adored the very aspects that Beauty presented. Beauty was loved by all. Beauty was welcomed in every gathering, celebrated by the people and requested in all circles. Beauty was perfection, ...
Read Now