Latest Creepypasta Stories
Beware the Waters, says the sign that blocks the dirt road. The road, winding down to a lake, overgrown and under-kept, lay abandoned for many years. Hollowed lake houses stand withered, their owners vanishing from ...
Read Now
No service? You've got to be kidding me! My older brother, James, is in LA with the house to himself. He's probably in the Jacuzzi surrounded by hot girls right now. Meanwhile, I'm in some ...
Read Now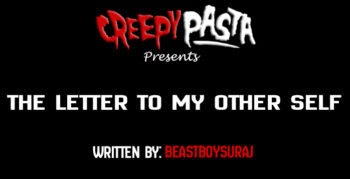 I had woken up after a very long time. It almost felt like an eternity. I opened my eyes and there it was, the night, my lost love. I was so happy, so excited to ...
Read Now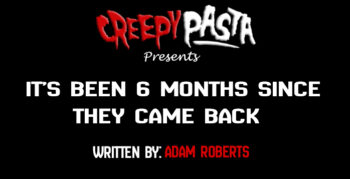 It's been six months since they came back… …and things wouldn't have been that bad if it weren't for all those idiots out there. The first one appeared somewhere in the Caribbean, around near Haiti ...
Read Now
Taking a deep breath in a futile effort to calm her nerves, Hayley Ferris carefully maneuvered her car into the only open parking space and turned off the engine. It had been a hectic morning ...
Read Now
Read Part one here Read Part two here Read Part three here For at least a good ten minutes or so, I just laid there as the terrified adrenaline began to wear off, leaving both ...
Read Now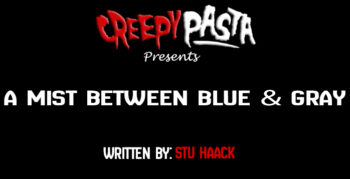 The one thing I know, perhaps the last thing I know to be true, is that there is a very fine mist between one dimension and the next. And crossing that mist is never good ...
Read Now
Read Part one here Read Part two here As I began to reach for the door, hands shaking uncontrollably; I closed my eyes and began muttering out loud "There's nothing to be afraid of…" over ...
Read Now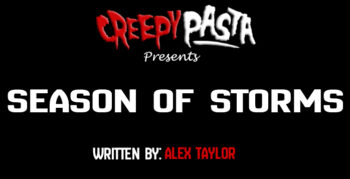 "What a frickin' mess this is." Detective Mike Barrow stood atop a muddy ridge on a humid Monday morning, looking down at a small crew of police personnel in a heavily wooded ravine. In the ...
Read Now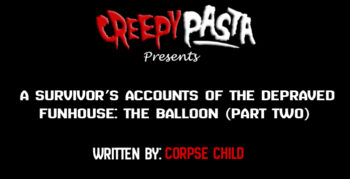 Read part 1 here I was a bit unnerved when I saw that it resembled a lot of the poster that advertised it; a gigantic pasty white face with large red lips stretched from ear ...
Read Now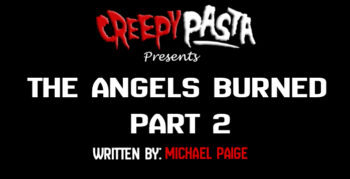 Read Part one here It was gearing up to be a long night. The place was packed two-deep with thirsty patrons, and our barback was nowhere in sight. I wouldn't know it until hours later, ...
Read Now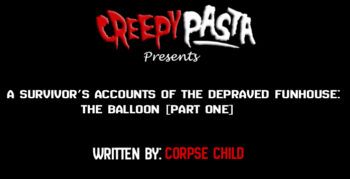 Let me begin this by saying that I share my story with you all purely by order of my psychiatrists. They labor under this delusion that reaching out to others about everything that happened to ...
Read Now