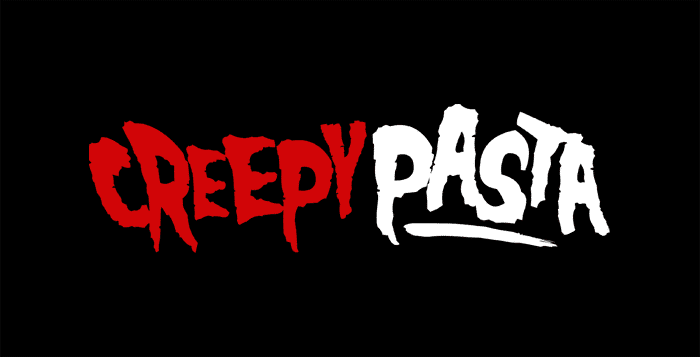 30 Nov

Rose – Part 2
Share this creepypasta on social media!
📅 Published on November 30, 2016
"Rose - Part 2"
Written by
Estimated reading time —

12

minutes
Note: This is a sequel to Rose – Part 1 – please read that story first!
The weather that day was not fitting for a funeral. Especially a funeral as sad as this one. It should have been rainy and gloomy but there was not a cloud in the sky. Birds were chirping, the air was warm, the sum shimmered through the trees. It was as if the world didn't know that a sad, lonely man had just died a sad, tragic death.
Daniel Young stood over his son's grave as the casket was lowered in. The regret he felt was like a knife carving into his heart. He shouldn't have moved so far away. He should have called. He should have known Eric was going crazy. He should have gotten him the help he needed. But he didn't. And now he was left to feel this hatred toward himself. He had failed as a father.
A gentle hand was placed on Daniel's shoulder with the intent of providing some comfort. Daniel turned his gaze away from the casket to meet the eyes of Father McKenzie. Father McKenzie had baptized his baby boy 35 years ago and now he was there to send him off to the afterlife. Very fitting.
Father McKenzie did not remember baptizing Eric. He had done many, many baptisms in his life time, but he would never forget the day Eric died. He had seen men die before, in the hospital, performing their last rites, but it was always a much more peaceful death than that of Eric Young. The images of Eric's last moments were still ingrained in his mind. He saw his face every time he closed his eyes; every time he tried to sleep. But something that possibly haunted him more was the face of Officer Green. The way his eyes widened and looked deep into his soul. The way his mouth fell open in shock. The way his face stayed frozen in fear as Father McKenzie left the police station that night.
He had confessed his sins many times and still prayed for forgiveness several times a day but he could not shake the feeling that this sin would not be forgiven. But what else could he have done? He couldn't bear the thought of ending up like Eric. Especially after the vision he had had while Officer Green was out. It was so vivid and gruesome that he never wanted to see what happened next to that poor girl. Eric saw and look where he ended up.
The casket hit ground with a thud and the machinery grinded to a halt. The first pile of dirt splashed on top of the wooden coffin. Daniel breathed in hard through his nose and slowly out his mouth, attempting to calm himself and hold back the tears. He turned on his heels and walked away, unable to control his emotions. But Father McKenzie stayed. He stayed until the very end.
–
"I make a damn good cup of coffee," Officer Perry mused, leaning back in his chair and taking another long swig.
"I second that." Officer Henry Freed was never really a fan of coffee but Warren had forced it into his hand that afternoon. He would probably be up all night now.
"Shame Matt doesn't get to enjoy it. I bet he's not really sick, probably just being a big sissy about that guy that died yesterday."
"Yeah, I heard it was pretty bad, though. I'm glad I didn't have to see it." Henry was one of the newest constables at the station and was still learning. It was really quite exciting for him to get to work with Officer Perry that day despite how intimidating he was.
"Wasn't that bad. I've seen worse. I've been on the force a long time, you know."
"Yes, I know."
Warren's personal cell phone started to ring. He flipped the old phone out of its holster on his belt and answered it without hesitation.
"Warren?" It was a woman's voice but he didn't recognize it to be any of his family members.
"Yes, can I help you?"
"It's Shelly Green. I… I don't really know why I'm calling you but…" He could tell she was struggling to get her words in order. She might have even been crying. "Matt left this morning. After he got home from work, he wouldn't speak to me. He just packed a suitcase and took off. I just wanted to know if you have any idea what's wrong with him."
"Oh geez… Well, we had a pretty gruesome case last night. I think it really got to him. He probably just needs some time to himself to calm down. I'm sure he'll come back soon. Do you know where he went? Maybe I could talk to him."
"He just said he was going to the motel. I'm assuming it's the Blue Moon Inn. I doubt he would bother going out of town. He won't answer any of my calls but maybe he'll answer you. You wouldn't mind calling? You're not too busy?" After hearing that Warren was willing to help her, she was able to compose herself.
"Of course not. Don't worry about it, I'll talk to him and tell him to call you, alright?"
"Thank you so much, Warren. Please tell him I'm worried about him. Bye."
Warren ended the call and went through his contacts to find Officer Green's number. He hit call and listened to the rings. Ring after ring after ring went by. Then he finally answered.
"Hello?"
"Matt, its Warren. What's going on? Shelly just called me asking what the heck is wrong with you."
"Oh God… Please tell her I'm fine and not to worry about me."
"Why don't you just tell her yourself? Why don't you just go home? I know seeing that guy dead was hard but you should be with your family if you're having a hard time with it."
"I can't… I can't go home."
"Yes, you can, just-"
"I can't!" The line went dead.
Officer Perry shook his head.
"What was that all about?" Henry asked.
"Nothing really. I guess I was right about why Green stayed home today."
–
"Hello?"
"Hey Matt, it's Tony, how you doing?"
"Been uh… been better."
"Yeah, I heard you called in sick. Anyway, I've got some news about Eric Young. I just finished his autopsy."
"What? What is it?" Officer Green's voice was suddenly urgent.
"Well, I'm not one hundred percent sure on this – I still have to send some stuff away to get test results back – but it seems that the bite marks around Eric's ankle weren't his own. I think they might have been from a woman. And he didn't die from blood loss, he died of a heart attack."
"Oh God… Oh God, oh God, oh God… Please tell me you're making some sort of sick joke!" Matt sounded terrified and angry. His voice bubbled with frustration.
"It's not a joke, Matt. I wouldn't joke around about something like this. What is going on with you?"
Tony could hear Officer Green sigh heavily. "Are you a God-fearing man, Tony?"
He paused for a moment. Where was he going with this? "As a matter of fact I am, but what does that have to do with anything?"
"Tony… I'm at the Blue Moon Inn, room 104. Please come, I need to talk to you. I'll leave the door open, just come in."
"Matt? Matt, what the heck is going on? Hello?" The line went dead.
Tony arrived at the motel within 15 minutes. It was just on the outskirts of the town. It had worn out blue siding; the shingles were starting to peel off, and the atmosphere was anything but welcoming. He parked right beside Matt's car. He approached room 104, feeling his nerves start to kick in. This whole scenario was so odd; he had no idea what he would find on the other side of the door.
He decided to knock first, despite the fact that Officer Green had told him to come in. "Hello?" he called out. No answer. He could hear the TV blaring inside so maybe he just didn't hear him. He composed himself for a moment and then pushed the door open.
The room looked just as he had remembered it when he was back in high school. He would sneak out of the house to meet his girlfriend there because their parents were very strict. All the teenagers did it and they probably still did. Mostly everything was the same. A new bedspread, new TV, but the same headboard, dresser, and wallpaper. It was decades old now and you could tell. The room looked a little dishevelled which Tony found strange since Green couldn't have been here very long.
"Matt? Where are you?" Tony said loudly as he crept slowly farther into the room.
"I'm in the bathroom… Don't come in!" he warned.
Going in there was probably the last thing Tony wanted to do. "Um… okay. What's going on Green? You're getting me really worried now."
"Just come up to the door so we can talk," Matt yelled.
Tony walked to the back of the room and stood in front of the bathroom door. "Okay, talk."
"I know why Eric Young died. He was being haunted by a ghost. She was possessing him; taking over his mind and body. She wanted him to feel what she felt when she died. He wanted her to know what happened to her."
"Matt, come on… That's a little ridiculous, don't you think?" Tony knew it wasn't completely ridiculous. There had to be some sort of explanation for the female bite marks around his ankle and his frost bitten leg.
"Tony, I know. Rose's spirit is in me now. I'm seeing the visions that Eric saw. Everything is happening the same way. I don't want to rip my eyes out!"
"Hey, relax, man. Just calm down. You're probably just experiencing some PTSD from last night. We can call in a therapist for you and everything will be alright." Tony didn't want to believe that Green was right but something told him that he was – that this was all real.
"No, I can't go anywhere. I can't see anyone or I might touch them. I don't want to put anyone else through this. Maybe if I just die before anyone touches me, Rose will be gone."
Tony was finally giving in. He knew Officer Matt Green was a sensible man with a good head on his shoulders. This had to be real for him to be reacting this way. "Tell me about Rose."
"Rose… I did some research during the investigation last night. She lived in this town in the late 1800s. She went missing one day and was never found. I guess no one knows what happened to her. No one but Eric Young."
"Rose… Rose who?" Tony had a sinking feeling in his stomach and his heart felt like it was up in his throat.
"Rose Walker. Tony… are you related to her? Do you know what happened to her? Can you help me get rid of her?" Matt finally had some hope that he might get through this after all. It had never occurred to him that anyone he knew would have known about Rose. She lived so long ago.
Of course Tony did not know her personally – she died long before Tony was born – but he knew of her. "Rose Walker is my great aunt. She was my grandfather's half-sister. But he never even met her. She died a few years before my grandfather was born. I really shouldn't be telling you any of this; what happened to Rose was meant to stay a secret. It was meant to stay hidden away forever like Rose was."
"Well she's not hidden anymore. She's here and she's angry. You've gotta help me, Tony." Just then, the faucet turned on. Tony pressed his ear against the door in an attempt to hear what was going on in there. Matt's body slammed against the door, startling Tony as he jumped back, hitting his own body against the back wall. He heard some more bumps and bangs for about half a minute then everything went quiet. The TV continued to play a few feet away but all was calm.
"Green? What happened? Are you okay?" Tony returned to the door and listened again. Nothing. "Green?" He heard water running… Then it stopped.
"Tony… You have to help me. Tell me everything you know about Rose." Green's voice was softer now, filled with desperation.
"Okay… Alright, I'll tell you. Will you come out of the bathroom first, though?" Tony rested his hand on the doorknob.
"I don't know… I don't think that would be a good idea."
"Green, come on, it'll be fine, just come talk to me face to face and I'll tell you everything I know."
There was silence for a moment as Matt contemplated coming out. He had just blacked out a second ago so it would probably be a little while before the next one came. Maybe he could just come out for a few minutes. "Alright… I'm coming out. Just… don't touch me, okay?"
Tony backed away from the door as Green slowly emerged. Just as the door opened, a rush of cold air escaped then dissipated almost immediately as Green closed the door behind him. Tony sat down on the bed, holding his hands in his lap, staring at them as if they had all the answers. He fidgeted for a few moments, trying to get comfortable and deciding on where to begin. "My family… The men in my family, they've never been very good people. It started with my great grandfather, although I'm sure it started before that as well. His name was James Walker and he was a lawyer in this town. He owned a lot of land and was very well off."
Green had pulled a chair out from the corner and sat in front of Tony like a child listening to a bedtime story.
"He married a woman named Helen and they had a baby girl named Rose. Years later, their marriage fell apart and Helen left him. It really hurt his reputation as a lawyer but it mostly hurt Rose and his relationship with her. No one really knows what went wrong with Rose but she just went crazy. Maybe she had always been crazy or maybe her mother abandoning her and the strained relationship with her father drove her mad. But anyway, James couldn't have anyone knowing that Rose was crazy so he ended up leaving her to die in the outhouse at the back of the lot. No one knows if she died of starvation first or if it was hypothermia that did her in but my great grandfather was responsible. A few years later, he married my great grandmother, Mary, and they had my grandfather, James Walker II. On my great grandfather's deathbed, he told my grandfather what happened. My grandfather kept it a secret as well until he died in the 90s. He told me, my brother, and my father what happened and we all promised him we wouldn't tell anyone. As much as I wish my great grandfather had been punished for what he did, I also don't want our family name to be tarnished with this tragedy. Me, my brother, and now you are the only living people that know what actually happened to Rose."
"Tony… you have to tell everyone."
"I can't. My brother still carries on the family business; I couldn't do that to him."
"What's more important, Tony? The truth or money?"
"It's just… it's not really my secret to share. It won't impact me at all, but if people knew the truth about my family, my brother could lose the whole firm." Tony stood up and started to pace back and forth. The faucet. It turned on again. "Why does it keep doing that?" Tony asked.
"It's her… it's Rose. I should go back in there. It might happen again." Green stood up and started back towards the bathroom door.
"What might happen again?" Just as the words left his mouth, Matt's body went limp and fell to the ground with a thud. "Matt?" Tony rushed towards him but just before he was about to roll him over, Matt rolled over by himself. He stared up at Tony, with just the whites of his eyes showing.
The sound of a girl's voice came from Matt's mouth as he said, "Daddy?"
Tony stepped back slowly as Matt began to crawl towards him. "Rose… Is that you?"
"Why don't you love me, Daddy?"
"I'm not your dad, Rose. Your dad is dead." Tony couldn't believe he was talking to a dead girl. He wanted to believe that Matt was just playing some sick joke on him but the voice that he heard suggested that this was all too real. Tony continued to inch his way towards the door, ready to make a break for it at any moment. "If you want revenge on him or something, you're too late."
Rose let out a scream and started scratching her face. She then stuck a finger in her mouth and chomped down on it, severing it instantly. "Matt!" Tony screamed. "Matt, stop!" He wanted to grab him by the shoulders and try to shake him out of this but he had said not to touch him and Tony wasn't going to take that chance. Matt… Rose, inserted another finger into her mouth. "Rose! Please stop!" But she didn't stop. Another swift bite and another finger was gone. "I'll tell everyone! Is that what you want? I'll tell everyone what happened to you and how much you suffered if you'll just leave him alone." Matt paused just as another finger was being lifted.
"Everyone?" Rose said. "And you'll tell them that he was a bad man? You'll tell them everything?" Rose's voice began to sound more normal; less frantic, less terrifying.
"Yes, I promise. I'll tell everyone everything if that will make you move on." Tony had stopped backing up now, the fear in his chest slowly dissipating. It was silent for a moment, then Rose's body fell back down to the floor. Tony crept towards Matt's body, the blood from his fingers gushing out onto the carpet. Tony jumped over Matt and went into the bathroom to grab a towel. He hurried back over to Matt but was reluctant to touch him. He just stared at him for a moment, watching the blood continue to flow. Thankfully, Matt's eyes opened. He let out a shriek as the pain from his fingers hit him. "Matt, holy shit. Take this!" He tossed the towel towards him and Matt immediately wrapped it around the nubs that used to be his fingers.
"Wh.. What happened?"
"You… or Rose… bit your fingers off. I think you swallowed them."
"Oh God… Thank God." Tears began to fall down Matt's cheeks but they were not tears of pain. "She's gone, Tony. You didn't touch me, did you?" Matt's voice was suddenly urgent.
"No, hell no! I told her I would tell everyone and I guess she must have finally let go. Come on, get up, we've got to go to the hospital."
Matt continued to cry. He was sure he was going to meet the same fate as Eric Young but Rose had spared him. She was finally able to cross over to the afterlife and end all the suffering.
Officer Green did lose his fingers. Good thing it was only the pinky finger and ring finger on his left hand. Though it was very hard to explain to everyone what happened. Eventually he just started telling people it was a table saw accident. He tried to tell the truth to Warren but he wouldn't believe him. So he went with the table saw story and acted like the real story was just a big joke.
Tony's brother's law firm is still running. Not surprising since no one knows what happened. Tony never told anyone what happened to Rose. After he was sure she had crossed over, what could possibly happen if he didn't stay true to his word? Spirits can't just come back from the afterlife, right?
Credit: LAKK