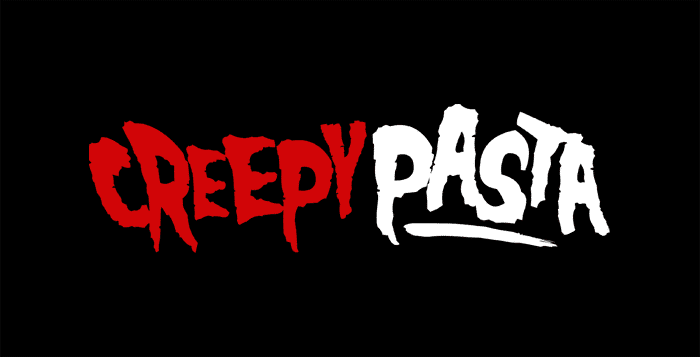 18 Jul

Bound
Share this creepypasta on social media!
📅 Published on July 18, 2014
"Bound"
Written by
Estimated reading time —

9

minutes
Thunder crackles loudly outside, as lightning flashes, each burst briefly illuminating the library in a shocking, intense light. The archaic structure is pelted by wave after wave of torrential rain. Winds bellow against the building, threatening to tear the entire structure down. No sane person would dare brave this weather just to read some old, musty books.
But here I am.
The metal doorbell clangs as I enter the library, alerting my presence to absolutely no one. The place is empty, just as expected. I assume it will remain that way for the rest of my shift. I don't even know why the administrators bother to keep the library up and running this late into the night. The only person here this late at night is the librarian, and tonight that librarian is me.
I make my way to the main desk. The librarian's counter is stationed at the far end of the library. Every step I take causes creaks in the hardwood floor that reverberates throughout the entire building.
Creak. Creak. Creak. Creeaaaaaak.
I stop in my tracks, and the noise continues echoing along in the cavernous library. It's strange, but the sound is not in tune with my steps. I take time to check the aisles and the reading areas, wary of the steps I take, but no one is here. Not a single soul reading books, using the computers or otherwise lurking about. I guess it is just the wood swelling from the rain or some squeaky, old, floorboards. I can't help but laugh at my bewilderment.
The short walk serves to confirm my isolation in the library, though. Even Alex isn't here, I guess he left his shift early. I can't really blame him. Between the gothic construction, the dim lighting and the emptiness, the library is the perfect mix of haunted mansion and horror movie set. No amount of funding or high tech workstations can erase this ancient vibe.
Coupled with the storm, there is absolutely no good reason to stay and supervise this empty, cavernous library. But I can't let a little spooky ambiance scare me away from a paycheck; that'd be irrational. The job isn't so bad. Once I finish all my work, I can always study for my classes the next day. The computers here are lot faster than my laptop, making this very convenient.
The desk is a mess. I know Alex is a lazy slob, but I figure he would at least make an attempt to do his job properly before leaving early. Books are scattered all over the desk and counter. Some are even on the floor, facedown, spines wrinkled and pages folded. A few minutes later, the books are all stacked on the table, ready to be put back in their respective aisles.
I take a moment to marvel at my work.
Creak. Creak. Creak.
I guess I was wrong. Someone is in the library, each creaking step confirming the fact. Maybe I didn't check hard enough. Anyway, that is signal enough to continue working or at least, look like I am. I gather up the books and place them on the cart, beginning the dull job of returning them to their shelves. As I place book after book on the shelves, I can't help but wrinkle my nose. It's slight, but I know my imagination can't be so powerful as to just conjure it up. It's the smell of fish, fish that has been rotting in stagnant water for days.
I wonder if the other guy can smell it too and feel embarrassed if he does. Still, I am a librarian, not a janitor. My job is done, and I figure I could start on the philosophy essay I have due next week. I boot up the computer and as the familiar Windows start-up tune plays, I notice the book. It's placed on the corner of my desk, standing up on its bottom edge. Strange, I swear I didn't leave any books behind. Stranger still, it is a stripped book; it has no cover. Technically, it is illegal to own one, as books are usually stripped to be pulped and recycled. Perhaps the guy who entered thought he could leave this here as a donation?
I can still hear creaking in the distance. He must still be here. If I run into him, I'll be sure to ask. I grab the book. The pages are clearly old, crisp and yellowed. There is no indication whatsoever of what the book is or who wrote it. Not exactly excited to start my essay, I begin reading it.
"This book is all that remains of H.C…."
What a coincidence. My name is Harvey Cooper. I laugh.
"…who was flayed alive on the Seventeenth Day of September."
I humor the book and check today's date. My heart jumps, a feeling like falling when you're just about to sleep, an involuntary twitch that jolts you awake.
"He is this book in its entirety. May you be connected with him through its touch."
A chill runs down my spine, but I still can't suppress a chuckle. It is just a book after all, whatever is written here is probably just sheer coincidence. I just hope the coincidences end there.
Each turn of the page dissipates whatever hope I have bit by bit. Each page I read sinks my gut a little bit deeper. The hairs on the back of my neck threaten to rip away from my skin. This is all too chilling, too coincidental. The first chapter begins with the first time I decided to work here, back when I was a freshman some three years ago.
It starts with my first day of work, exploring the library, organizing books and meeting Gertrude, the senior librarian. The book even describes what I thought of Gertrude; what I think of her overt enthusiasm, how it borderlines into a creepy neediness. I am absolutely certain I've told no one about that. Every chapter details a portion of my life since then, down to the smallest detail.
I don't know what was worse, the fact that my life has been written here or the fact that this is all written in a third person perspective, that of an omniscient, ever present observer. The writing grows cryptic as the chapters progress; details irrelevant to my life are interspersed between every paragraph. Thunder continues booming outside, uncaring of my predicament. The lights start to flicker ever so slightly, making it even harder to read the chicken scratch handwriting.
What scares me most though is that this book is not more than a few hundred pages. Considering the pages I've read and how much of my life has already been detailed, I assume the worst. I fumble through the pages, desperately seeking how the last chapter will play out. I scan through paragraphs that detail everything up until this day, sweaty palms dampening the outermost pages of the tome.
The last pages are empty. I flip through them, making sure I didn't miss anything. Nothing, not a single word beyond me picking this book up. I feel my heart pump in my chest and sweat bead down my temple. This must all be a cruel joke. That's the only thing it could be, right?
I can hear the stranger's footsteps in the distance. The stench of fish still wafts heavily in the air, seeping into every breath I take, churning my already weak stomach.
Ring.
It's the doorbell. I don't think anyone else would enter the library this late at night, so it could only mean one thing: the stranger is leaving. He is the only one who could explain this book. He is the one responsible for this. I run towards the entrance. My boots pound down on the hardwood, each step booming, like the thunder outside.
As I run, the doorbell continues ringing; the clanging of the bell produces a chaotic melody with the chorus of thunder. The creaking in the library gets louder and more frequent, all of the sounds blending into a cacophonic dissonance. Everything climaxes into a harsh crescendo, a terrible symphony orchestrated by storm and fear. Distracted, I don't hear the lumbering monster creep up behind me nor expect the heavy blow that takes my consciousness.
—
My head throbs, waves of pain shooting throughout my body. I can still smell the all too familiar stench of rot and, strangely, musty paper. The odor only serves to exacerbate my pain. My eyes are blurred, hazy figures and indistinct objects filling my vision. I try rubbing them, but my arms are paralyzed, immobile. Thick leather belts hold them in place, old supple leather beginning to rub my skin raw. To my horror, my legs are similarly restrained. I struggle vainly against the restraints, until I realize I am not alone in the room.
He sits at the corner of the room, writing under the luminescence of a dying light bulb. His hands are a flurry of disgusting movement. They are like gnarled branches, knotted at the joints with the rigidity of bark. The cracks and groans of abused ligaments and joints are audible through the furious scratching of pen on paper. It is like the buzzing of hornets, an aggressive and foreboding white noise, made even worse knowing that he is writing in my book. The coverless pages lay flat and wrinkled on the table, squished under his forceful writing.
I try to call out to him. I plead, I beg. My throat tears at my screams. I cry out words with increasing volume and desperation until my voice begins to wane. I can taste iron on my dry tongue, as specks of blood shoot out of my mouth. I try to scream louder hoping someone might save me, but mere silence escapes my gaping mouth. There is no reaction from him. There is only the persistent sound of words being written on paper.
It is no use. He has the pen, and I am his story. His shadow, a distorted projection of his monstrous silhouette, dances against the flickering bulb. As he continues, one thought lingers:
How does he want my story to end?
—
Harvey screams. He cries. He pleads. It does me no pleasure to hear his voice torn raw by his anguish. He uses words to try and delay his inevitable demise, but alas, words are what bind him to his fate.
The futility of his begging causes Harvey to seek other means to survive. Bound to the table, he looks desperately around the room. He sees the multitudes of leather bound books. Hundreds and thousands of volumes fill the room, the smell of ancient pages and deteriorating binding creating an oppressive and suffocating atmosphere. He sees vats of unknown liquid, dust obscuring the contents inside. He smells smoke above the multitude of odors and sees a cauldron, black and clearly well used, hanging above glowing embers. He sees needles, spools of string and various wooden instruments, tools so mundane that it sticks out in the eerie dungeon.
Yet, these are not what catch his attention.
His eyes lock on his friend, Alex, who stares blankly into the ceiling, mouth agape, eyes frozen in a silent expression of fear. His stripped body is crumpled awkwardly atop a rack, his skin stretched and rendered of fat and flesh. It still drips with soap and water, the skin cleaner than it ever was alive. His face is now a hollow mockery of who he once was, flat and deflated, contorted in the final terrifying moments of his life.
All color drains from Harvey's face. He does not understand. The shock is too much to handle; his psyche shatters like broken glass. His head drops in resignation, its weight hanging heavily on his neck. He does not notice me rise slowly from my chair, nor does he notice my laborious approach.
A quick and decisive flick of the wrist severs his throat, a movement perfected and well practiced. The claws cut deep and his clothes are dyed a deep shade of crimson. Harvey struggles to glance up through the pain and blood loss, taking one last glimpse of his captor. His eyes betray one final wave of terror and regret before going blank, the last vestiges of his life slowly dripping from his throat.
—
The creature carefully stretches the new hide on the rack, handling it like a mother placing her baby in a crib. It has been removed perfectly, artfully. The skinning done as easily as peeling a banana. The hide glistens with fat and blood, impurities and imperfections that must be cleansed. His brain boils in the cauldron, the solution to soak the soft flesh.
The corpse is left on the table, a lifeless husk left without skin. Like an anatomy chart, it displays every muscle and sinew with startling clarity, the skin so perfectly removed that whatever beneath is left intact. Its face is left in a macabre state, eyes wide in shock and mouth twisted in a toothy grin. The corpse's limbs have stiffened, the cadaver now a grotesque mannequin.
The ancient creature then grabs an older hide, now brown and leathery. It cuts and snips the material, a procedure it has done thousands of times. It cuts the leather into practiced dimensions. Its ancient joints fold and clamp, the binding perfect, symmetrical.
The creature looks at what once was the face of the victim. Empty holes stare back at it. It takes the ghoulish mask and wraps it neatly across the front of the book, folding and gluing and clamping it in place. The edges are sewn to secure the binding. The needle dips in and out at half inch intervals, threading thin cordage made from sinew.
It places the book among countless others on the shelf. It sits and begins to write once more.
—
Ring.
Gertrude, enters the library, the familiar scent of old and musty books immediately filling her nose. She notices the silence in the library, the stillness. The strange odor of rotting fish creeps up, subtle and quickly dissipating. She reaches her desk and finds it organized, the books returned and filed correctly. Harvey was always a good worker.
She sighs, and knows she'll have to find more help yet again. She's old now. She wonders how much of her book has yet to be written.
Credits to Nadia (for the creepypasta prompt), Noothgrush, and Ecuinach The Liar
Credit To – Urich Victorino