Estimated reading time —
31
minutes
This pasta was the second place winner of our Gaming Creepypasta Challenge. Congratulations!
The first place winner can be viewed here, and the third place story will go up tomorrow. Thanks to everyone who participated!
—
This is the bit where I tell you I've always loved games right? That I've been a gamer my whole life? Sorry, that's not how it goes this time.
In all honesty I've always preferred book. So many games only give you this snapshot of a world, but a book could take you through so much more. My favourites had always been stories like Alice's Adventures in wonderland and The Wizard of Oz, where the character would be thrown into a world far stranger, and often more frightening, than our own.
But, like a lot people, my friends went more and more down the path of the gamer and I found myself playing more video games since I had only a handful of friends and wanted to hold onto what I had. I began with a few of the easy titles like Halo, and just messing around with my friends in Minecraft. Nothing here really seemed to stick however. Not like books did.
I talked to my best friend about it, a guy named Mark, and he said he knew what to do. They next day he came by my house with a game called Planescape Torment on CD. He told me it was an old title he'd played like crazy as a kid, based on some strange, Dungeons and Dragons world. I thanked him and took the game.
I have to admit I had very little drive to play the game. The whole gaming experience seemed a little dry on its own to me and, without the benefit of talking to my friends online, I had very little interest in the idea.
Still I told Mark I'd play it, so I put it into my computer and installed it.
The experience was incomprehensible. The game had you playing as what could be best be described as a zombie with a floating skull for a side-kick. You would run around a city called Sigil and interact with the strangest characters that could be imagined. More than anything it felt full. Sure, there was no voice acting, but I've told you how much I love to read.
I loved every moment and played for hours every day. I put down my books, called in sick to work a few times, and went offline to my friends so they couldn't distract me.
No longer was I sitting on the outside and watching one of these worlds, I was living it, interacting with it. The whole thing felt alive.
And then it ended.
It was about 2:00 am and my new, exciting world of Sigil ended. Leaving me with nothing but the cold empty apartment and the whirring of my computer fan.
I needed more. I looked for my friends online but it appeared they had all gone to sleep or where elsewise busy. This was unacceptable.
Instead I went wider places of the internet. To forums. Looking for something else to satisfy my hunger. But as far as I could see, Planescape is the only game to have been set in Sigil.
There was one comment that caught my eye on a feed though. The commenter was called Redrum Gamer. And all he said was, 'The_Shame: Play it and learn your heart's desire.'
The message was weird, but that only got me more curious. What is The Shame? I wondered.
I looked further. It was tricky to find The Shame. None of the mainstream sight like Steam or Uplay seem to have it available. But soon enough I found it, available for thirteen dollars. I held my breath. I had a tight budget and thirteen dollars was a steep price to pay for a game that I had only the one limited opinion of.
I scrolled down to the comments section of the webpage. The only comment was Redrum Gamer, once again, and all he said was, 'Your heart's desire.'
The smart thing would be to let it go. The smart thing would have been to ask my friends in the morning. I didn't do the smart thing. As I hit 'Add to Cart' and entered my credit card information I felt a tingle of excitement run up my spine. My friends had a kind of competition. There was this plastic trophy cup we would pass around called the Finders Cup. Once a month whoever had found the best obscure title would claim ownership of the Cup. Needless to say I'd never had it before. But maybe this time? I thought to myself as The Shame downloaded and installed.
Opening up the file named the_shame.exe, the screen went black for a fraction of a second. Well almost black… I think anyway. I swear I could have seen a face in that instant of a moment, one shade of grey above the total darkness that surrounded it. But then again, it was late and I may have been having a hard time focusing.
The title screed of the game featured a dark landscape of black, red and grey with wreaked buildings and strewn bodies everywhere all in 16 bit graphics. Hovering over the landscape was the words, The Shame in letters the colour of crusted blood, like a scar that had never been cleaned. Bellow this was two words, the first in white saying 'PACISCI' and another, below the first, this one greyed out: 'EDURO'.
A tune played in the background of the scene of woe. It wasn't distorted or eerie as you may be expecting. The tune rose and fell in a manner that, although seemed natural, also felt wrong… Like that sensation of nerves that shoot up whenever something touches your neck. It could be anything from a knife blade to a lovers kiss. Regardless, however, it still feels strange.
I tried to push down the felling the peculiar music gave me. I even considered turning the speakers off, but knew I had to give the game at least one try with the proper immersion. So, having only one clear option to me, I clicked enter on PACISCI.
The whole screen went black again. Grey writing came up which read: 'What does your heart most desire?' I hesitated at this. Is this what Redrum Gamer was talking about? I knew what I wanted to write, but also didn't know whether it was crossing a line. Then I remembered that this was a video game and no one would have any idea what I typed Taking a deep breath, I typed in 'Penny'.
The background was the same grizzled scene as the menu. The music became the same cringing notes that haunted me before. But the character, the character was almost featureless. Wrapped from head-to-toe in dark robes. The only part of him that wasn't black was his face, but once again you couldn't see it since over his face he wore a white mask I recognised as one that Italian doctors would wear during the years of The Black Plague. On his head he wore a triangular hat, which once again was black.
Glancing at the clock I saw that it was getting onto 4:00 am I realised I should have long since quit and gone to bed since I had work in the morning. But yet I still found my hands never going near the escape key. Instead they found their way to the W-A-S-D buttons. The default movement keys in modern games. Nothing happened.
Frowning, I then tried the arrow keys, to better success. I moved my character to the right, since this is how to progress in most side scrolling games. All of a sudden the scene started shaking, bouncing up and down. The chilling music was met with a low rumbling sound. Out of instinct I hit the left arrow and my character, my little plague doctor as it were, started running to the left.
The screen started moving left and the character kept running. I began to wonder if running form the presences to the right of me had been the right call after all. The rumbling never stopped however. And so I kept moving. This must have gone on for a good two or three minutes. I have to say that though the gameplay was beginning to become rather dull, I was impressed with the background. Where most games like this use the same small scene on a loop, the environment here always appeared to be changing, always something new, and considering the work was all in 16 bit it was visually stunning in its own twisted way.
I was so lost in the atmosphere of the whole scene, that when I finally had to respond it took me by shock for a moment. A vertical edge shot out from the scene leading upwards, a ladder just out of reach of my Doctor. The rumbling grew wilder, and more sporadic as my Doctor collided with the wall in front of him. Panicking I slammed my hand down on the spacebar hoping my character would jump like I intended. The Doctor shot up and grabbed onto the ladder dangling above him. With a heavy breath I climbed up and away from the rumbling.
As I rose up and away I became aware of my clammy hands and speeding heart. This startled me. I'd been frightened by games before, but they were games like Amnesia or Outlast. They were first person games that brought you right into the horror. I chalked it up to the music and my own exhaustion eating away at my sanity and with a heavy sigh to calm my nerves I climbed the top off the ladder.
Atop the ledge was what I assumed must have been some kind of checkpoint area. The rumbling had stopped, and there were even a few other living souls scattered about the broken environment.
I approached the closet of the other characters, a man wearing bright blue and gold clothes and a top hat on his head. For a time I pressed the buttons at random till shift brought up a text box.
"A wife I once had.
The light of my days and night.
But now she is gone."
After a glance I dismissed it as meaningless dialogue and hit shit once more. But instead of closing it the conversation, it took me to yet another, although much shorter, text box.
"Such is shame."
Hitting shift once again took me out of the screen, and gave me control over my Doctor. I kept moving forward to the second survivor, a women in a pink and red dress. Speaking to it again it said:
"I lied to escape
It. Tried to hold my head high.
Now it finds my dreams."
Hitting shift once more I received the same second text box:
"Such is shame."
There was one more character in the safe zone. A man wearing little more than what looked like a hessian sack, and was slumped on his knees. Curiosity getting the better of me once more, I spoke to him as well.
"I use to sing well,
Playing for all who listened.
Now they've gone away."
Once again:
"Such is shame."
I wondered what the messages meant exactly. It was clear these were all characters carrying shame, the game literally told me that so no secrets there, but is that all they were? In a game already so devoid of life, not just in gameplay but in people, colour and enemies as well, I'd hope for something more. Some reason as to why the four of us were here to begin with, and what had kept on my heels the whole run here.
After bouncing around for a while, and finding little else of interest, I decided to call it a night. I closed the game, hoping it had some form of auto-save function, and went to bed.
The next day, at my cubical desk job I E-mailed my friends about The Shame, asking if they knew about it, and telling them what I had done. None of them really should much interest, apart from Mark that is. Mark, the friend who had shown me Planescape Torment in the beginning, and I had always been close. We had met in high-school and stayed friends to this day even after I started dating and inevitably broke-up with his sister.
Mark was also an armature musician. And though he always said it was only a hobby even I could tell he harboured dreams of being professional. He was curious about what I had said about the music, having already started inserting some digital edits to his tracks, and asked if he could come around later that day and hear it for himself. I accepted, kind of relieved by not having to confront the game, and the music on my own again.
After getting home at 7:00 pm I grabbed something to eat, but while I was finishing I found myself torn between the desires to play more of The Shame before Mark arrived, and confronting the disturbing game world on my own. After all, at this stage it was still my discovery, but if Mark was around when I entered the meat of the game that I assumed was still to come, did it then become ours? Soon enough I settle for a third option, researching the game online.
I suppose it comes as no surprise: Googling 'The Shame' is a bad idea if you're looking for specifics. You get this weird blend of Christians filled with it, and pornstars who are apparently without it.
So I tried again this time, adding 'game' to the end of the search. Once again, 'The Shame Game' harboured useful information.
Just as I sat scratching my head there came a sudden knock at my apartment door. It startled me, but I shock it off and opened up to let Mark in.
As Mark pulled up a second chair to the computer desk, I booted up the game. But as it started the piercing music never came. In fact what played instead was rather startling. It wasn't 16-bit music or computerised in anyway. It was like a deep storm rising from a guttural rich vein. Like Mongolian throat singing. The kind that vibrates deep into your very core. This deep stir was then met by a striking higher note, the voice of a child, piercing into your mind.
I gave Mark a glance, his eyes fixed on the screen.
"Sorry." I said. "It seems to have changed."
"Not at all," he replied, "this is outstanding…'
Looking back over to the game it was the same title sequence over the dead landscape. The two words, now both white, floating on the screen, 'PASICI' and 'EDURO'. I looked at the screen for a moment. Mark tapped me on the shoulder.
"Are you going to do something man?"
"Yeah, yeah. Just last time I had only the once choice, I'm not sure what to select."
"Try EDURO."
"Why?"
"I just – I've just got a feeling alright…"
Shrugging it off, and trying to ignore Marks almost reverent stare at the computer, I selected the second option. The screen went black and Mark jumped back in his chair.
"Holy Shit!" he shouted.
"What?"
"Didn't you see it?"
"No… See what?"
Mark blinked a few times and shook his head before saying:
"I just… It doesn't matter, keep going."
The scene was the wrecked landscape with the survivors I had left it in. My Doctor sat idle, waiting for instruction. Doing a quick check of the other characters to see they all said the same thing, I decided to see how far left my character would go in this safe-zone.
Eventually an animation played where the screen wiped across and I was in a new location. The sky was now a dying gold, mountains protruded from the background, and the music had gone back to the sharp electronic notes it had been before when I first played. I smiled, even as my heart plummeted, pretending it didn't bother me.
I looked over to Mark, he shot me a smile as well. But I could tell even his nerves were digging in. Then he looked back at the screen, and frowned.
"Were they there before?"
I looked over, my Doctor was running into the centre of the screen, but joining him were the three others I had met earlier in the broken village.
"No." I replied, puzzled myself.
Then the rumbling returned. I slammed down on the left arrow key, my Doctor ran, and the others followed.
"So is this all it is?"
"So far, I guess I'm only in the first – level? I guess that's what you would call it."
My mind began to wander as Mark kept talking, I assume commenting on the music. The music which seemed to enter my mind, the music that brought me to thoughts of my parents. We hadn't been on the best terms when I'd last left. After Penny – Marks sister and my girlfriend of a few years, – walked out on me, I kind of fell off the planet and into my books. I had been studying to get a medical degree, but after she was gone… it just took a lot out of me.
"… I mean you did say there wasn't much to the game – Shit! Watch out!"
My mind shot back into the real world! I looked at the screen and ahead of my Doctor and his three companions was a whirling blade. I didn't think I'd be able to stop myself before running into it, and I guess, in a way, I was right. When I was just by the razors edge my Doctor simply stopped moving. I couldn't walk into the circular blade if I had wanted to. I hit space bar and jumped over, the spinning lumber saw.
I kept running, and my companions followed me. Bouncing over the rotating saw as they went. All but one that is… The man in the sack attempted to leap over, but, and I'll admit it was hard to tell with the pixel graphics, it appeared his foot was caught in the saw and he fell on his face on the other side of the blade.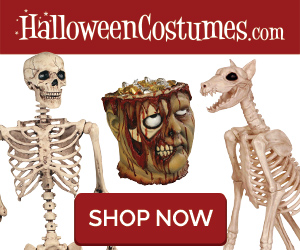 I panicked.
"What do I do?"
"Go get him for Christ sake!" shouted Mark, he wasn't concerned, he was ecstatic.
I ran my character back to the injured man. I mashed shift, hoping it would do something to help.
"Help him!" Mark shouted, his voice growing more and more frantic.
Shift did nothing however. All that appeared was a text box with that message again:
"Such is shame."
Hitting shift again presented me with a final comment from my beggar friend:
"This is the price of Satan's game."
The thing, the rumbling. It was too close now, I couldn't try anything else. So I ran. Leaving the beggar to be taken in by the rumbling blackness that hounded our path.
The rest of the road was uneventful for my Doctor and his now only two companions, the Gentleman and the Lady. I played in silence, Mark seemed to be lost in his own thoughts too as he sat beside me, wide-eyed. Soon enough the trio arrived at another ladder, and we climbed it without incident.
Feeling bummed about the whole events I closed the game as soon as I reached the safe zoned and turned the computer off.
Looking at Mark, I saw he was biting his nails.
"Hey man, I know it's late and all, but if you need a drink or something before you head out it's cool."
Mark blinked twice and looked at me before saying,
"Ah, yeah man. Thanks."
I got up from the office chair and pulled out a couple of beers from the fridge before meeting Mark on the cramped area I had designated as the lounge in my two room apartment. All there really was to make it more liveable than the rest of the place was a couch and a TV.
The silence that sat between the two of us was irking at best. Though nothing was said, Mark's tension grated away at my own nerves.
"So how's Penny?" I asked, trying to make small talk. It's sad to get hung up on your ex like this, I know, but this time I really wanted to just break the silence.
"She's good," was all the response I got.
The silence returned.
"Well what did you think of the music?"
Mark was silent for a time before saying,
"What?"
"The music. It's why you came remember?"
"Oh, yeah, yeah… Look man I've just gotta go. I'll see you round."
Then Mark got up, putting his bottle on the floor, and made his way over to the door. I got up to see him out, but by the time I picked up the half-drunk beer Mark had already left.
I shrugged, thinking little of it, and called it a night.
The next day I sat at my desk, staring away at my computer. The phone at my desk rang. I tensed. I normally only got calls on the work phone when a higher up needed to yell at me. Thanks to The Shame I hadn't slept much lately and I worried the exhaustion may have been showing up in my job performance.
I picked up the phone.
"Joseph?"
It was Penny's voice? It sounded stuffy though, as if she had been crying. I had given her my work number in some show of drunken affection, a 'Sorry I ignored you for a year and a half as I spiralled into depression! But if you ever need me, don't be afraid to call!' sap move.
"Hey, what's up?" I said quiet as I could. Hoping no one realised I was taking a personal call on work hours.
"It's – It's… Mark. He had an accident last night."
"What?" I all but exclaimed before reminding myself to keep my voice down. I looked around the office, but no one seemed to be paying much attention, lost in there on clicking and typing no doubt.
"Is he alright?" I asked once I thought it was safe.
"Well he's not hurt… Or at least doesn't appear to be anyway… Just–" The line went silent.
"He's what?"
"He's in a coma. They don't know when – I mean if – he's going to wake up."
Now it was my turn to fall silent. My body turned cold as ice.
"What caused it?" I asked. Mark had always been a safe driver, stuck to all those 'wipe off five' rules and everything.
"Well they're not totally sure. Apparently there was alcohol in his system, a lot apparently." Penny said through chocked breaths.
"What? Look the guy had one beer – which he didn't finish by the way. If there was anything still in his blood it would be well below the legal limit."
"Hold on Joseph, what are you saying? Did you see him last night?"
I froze, I mean I had, but I knew how Penny worked. If I told her then she would insist on drilling me for information and I was still at work.
"Joseph, you still there?"
"Yeah, yeah. Look I've gotta roll a hard six here, but I'll call you later, you've still got the same number right?"
"Yeah, yeah. Okay. I'll talk to you later."
I hung up and fell back into my crappy chair that company claimed was ergonomic, and maybe at some point it was, but with all the springs and adjustments broken it was a rattling mess these days. 'Rolling the hard six' was a reference to the show Battlestar Galactica. Penny and I had watched and loved the series together and it had become our code for doing something harsh but necessary. Still I didn't have time to think on that now. I had to get through the day, and figure out what I was going to tell Penny.
By the time I got home it was dark. I was putting off the conversation and had found any excuse to stay at the office, but there were no excuses now. I picked up my mobile and dialled Penny's number.
"Hey Penny, just calling you ba –"
"Hi!" Penny's chipper voice cut in.
"I'm not at the phone right now, but if you leave a mess –"
I hang up, I'm still not all that sure what I want to say, and I certainly don't want to say it in a message.
Collapsing on the couch I turn the TV on, hoping to detoxify my addled brain from the stress of the day. It takes me into the early morning and through a lot of weird channels and programs, but soon enough, I crash.
I find myself in a forest. The trees are distorted and my breathing is heavy. Looking up the branches seem to stretch far out of sight. Then I hear a voice call my name. Looking about with a slow calm that feels wrong in this place I see Jayson and Kat, my other two friends. Jay is shouting at me, his face red with fury, while Kat seems to have broken down into tears. I attempt to ask then what is wrong but no words come out.
A beep from behind me rips my attention away and I spin around to see myself in a hospital. The beep is a heart monitor and Mark is laying in a bed, his face almost peaceful. I step closer and closer to his unconscious frame. Then his eyes shoot open and he turns his head to look at me.
"Why Joseph?" he asks.
"Why have you done this?"
When I awaken I find myself still half seated, half sprawled on my couch, perspiration built up on my face. I go to the kitchen and wash myself off. Looking at my phone I see I've get a missed call from Penny, and that it's well past midday. I curse under my breath, but also feel a sense of relief that it's my day off.
I was just about to call Penny again, but then I stop. I put down the phone and head over to my computer. I was acting out of some kind of instinct, an instinct that didn't feel like my own. I switch on my computer, and open up Google Chrome, then my hands type the word 'Pacisci', the word from The Shame's menu. The word was Latin, as I'd expected. However where I expected it to say 'start', or 'begin', it came up with, 'to make a bargain or agreement'. My heartbeat rose as I typed in the next word. Whether it were by my own incentive or that of the outside force I wasn't sure. I looked up 'Eduro' this was closer to what I'd been expecting. Yes it meant to continue in a sense, but with a little extra digging, I found it specifically applied went it meant to 'persist or endure'. An odd choice for a game, something meant to be enjoyed.
I shook my head, attempting to clear my thoughts. I had to know what was going on here. I opened up The_Shame.exe and the background came up once more. I hesitated between the two options.
"But it can't be?" I whispered to myself.
"This… This whole thing is insane…"
Eventually I selected 'ENDUO' and in that fraction of a second, where the screen went black, I saw in clear white letters: 'No it's not.'
I blinked in surprise, but that was all the time it took for me to return to the hillside. To my Doctor and his two remaining friends. I walk my Doctor about the scene for a while, even talked to the two other characters.
The gentleman says:
"So sad, that back there.
But we should move along now.
Move before He comes."
And as always, clicking again he says:
"Such is shame."
'Jay is divorced…' the stray though slipped through my mind as I remember the Gentleman's first comment, 'A wife I once had.'
I then found myself to speaking to the women, though dreading every moment of the approach. She said:
"It was his work not
Mine. Why should I pay the price?
I couldn't do time."
What did that mean?
"Such is shame."
I picked up my phone and dialled Kat.
"Hey." She said, her voice full of nerves.
"Hey Kat. I take it you heard about Mark?"
"Yeah." I heard a chocking sound, as though she were fighting herself from breaking into tears.
"You doing okay?" I ask, despite already knowing the answer.
"Fuck no! I mean – You know Jays party two weeks ago?"
"Yeah?" this wasn't where I expected this to go…
"Well remember how Mark said he'd give me a lift home?"
I stayed silent, knowing that she didn't need an answer.
"I didn't go home Joseph… I went to Mark's, and we…"
"Jesus Kat!"
"It gets worse," she said with a painful chuckle.
"I was late this month so I took a test and… I guess I'm pregnant." Her words cut off and this time the tears really did come, I could only hear it through the phone but I felt my heart tense up all the same.
"Shit…" I had no idea what else to say. Eventually I found the right question:
"Did Mark know?"
"No," Kat breathed in a high pitched whine.
Then the thought crossed my mind, why I had called in the first place. But I couldn't ask now, could I? As I sat on the line to my sobbing friend, I felt compelled to run my Doctor to the left. And upon entering the next zone I felt my grip loosen on the phone and I felt it clatter to the floor. My Doctor, the Gentleman, and the Lady ran into the middle of the screen with a backdrop of a mighty forest, but not just any forest, the forest. The one that I had been lost in with Kat and Jay in my dream. The one with the stretching trees taller than the eye could see.
With a shaking hand and a brow all but dripping with sweat I reached down to pick up the phone once more.
"Joseph? Joseph? Are you there Joseph?"
"Yeah," I croaked back in a broken voice.
"Is everything alright? I heard a crash a –"
"Kat I've got a question and it may sound dumb but I really, really need to know, okay?"
The line went silent, my screen started to rumble and I ran my Doctor onwards. I eventually hear Kat wipe back her tears and say:
"Ummm… Okay. What is it?"
"Have you ever been charged, or investigated for a crime?"
"What?" She snapped back.
"I told you it would sound dumb but I'm serious!" My eyes darted between the two figures running alongside my doctor, wondering who could be next. I knew someone would be next.
"I'm not talking anything major, just enough that you might get jail time."
Kat said nothing for a long while. I was worried about how far I'd passed through the level, and how little I had left to go. But if I stopped the rumble would get us and somewhere in my bones I knew that would be far worse.
The music seemed to be getting louder and louder through the speakers, once again it had turn to the Mongolian throat singing. My hands were tight, every muscle contort despite only using the one finger to keep running onwards.
"Yeah, yeah I did," Kat eventually spat at me. Then she continued.
"I dated a dealer after my parents kicked me out of home. I helped him out for a while but when he got busted I cut and ran. Now how the hell is that your goddamn business?"
I had no idea what to say? The truth would sound stupid and only make everything worse. But in what real-world scenario does any of this make sense?
I had to tell her the truth. It's the only way I can live with myself, even if Kat never speaks to me again. I open my mouth to speak, and in that split moment it happens. My Doctor and the Gentleman pass over some form of rope-bridge, and just as the Lady goes across the panel breaks beneath her. My heart jumps and I run over to where she is still dangling.
"Joseph?" I hear Kat say on the other end of the phone.
Hitting shift I whisper an apology.
"Sorry, I'm so damn sorry." I wasn't sure if this was to the lady in the computer, Kat on the phone, or to both really.
The Lady said:
"Such a shame."
"What the hell is with you today? I swear the next time I see you Joseph I'll punch you right in the face!"
I hit shift again and I get one final message from the Lady:
"One last piece to be played."
I hit shift and the Lady tumbles down in to the pit with no end. As the rumbling shakes the screen wildly I run my doctor away as fast as I could.
"Tell you what Kat," I say to the phone as a tear rolls down my cheek.
"If I ever see you again, go right ahead."
"What the fu–" Kat begins but I hang up before she finishes. Jumping onto the ladder I climb my Doctor and the Gentleman to the next safe zone, before shutting off the computer, climbing into bed, and crying myself to sleep.
I wake up to a banging on my door. Like a slug I ooze out of the cocoon I have made for myself and check my phone. More missed calls from Penny. The time reads 10:30 am, Sunday. So who the hell is at my door?
I slouch out of bed and drift my way over to the door. When I open the door one of the cops had his hand raised, clearly he was ready for round three.
"What is it?" I ask, looking them square in the eye.
"Joseph Ark I assume?" asked the cop who had been knocking. I nodded and he continued:
I'm detective Gabriel, this is my partner Fin." The other cop gave a sarcastic wave.
"We'd like to ask you a few questions if you don't mind?"
"Of course he doesn't!" the cop called Fin says as he brushes past me and into my apartment. His matter-of-fact tone irked me.
Detective Gabriel shot me a glance, as though asking if this was alright. With a groan, I gestured him in.
"Joseph, mind if I call you Joseph?" Gabriel asked.
"As long as you tell me why you're here?"
"Are you in anyway associated with a Miss Katrina Evans?"
It took me a second to recognise Katrina's full name. A pang of gilt stabbed into my chest, I just prayed the cops didn't notice.
"Yeah, I am."
"How long you been sleeping with her?" Detective Fin, who had been idly drifting about my apartment, jumped in.
"What?" I scoff back. Seeing the script starting to play out before me. They must know about the pregnancy. But why assume it was mine, or that I was even involved.
"Hey!" Cut in Gabriel, holding up a finger to his partner.
"Were just asking a few questions. Now Joseph, are you aware that Miss Evans threw herself out a window last night?"
"Christ, really? Is she…"
"Dead? No." Gabriel pulled out a pen and pad before he continued.
"It was a damn miracle to be honest. Five floors. Left her in a coma though, that's why we're getting involved."
"Alright, but how does this all get back to me?" I knew the answer, well at least the answer that made sense in the way that nothing makes sense anymore but I continue to accept it.
"Because you made her do it!" burst Fin and he stepped towards me. Gabriel grabbed his partners arm and pulled him back.
"Wait outside." Hissed Gabriel.
"But–" began Fin.
Gabriel cut him off:
"Save it rookie, I don't want to hear it. Now get out." Gabriel pushed his partner towards the door and Fin reluctant as a cat to water shuffled out, giving me one last glare.
"I apologise for my partner. Something like this happened to his sister."
"Something like what?" I asked.
Detective Gabriel held his breath for a moment before going on:
"Miss Evans' phone records show you two were chatting pretty late last night."
"Yeah, that's right."
"Neighbours say it got pretty heated?"
"Umm, yeah," I mumbled back.
The detective narrowed his eyes, looking me over.
"How would you describe your relationship with Miss Evans?"
"She's a friend I guess, we've known each other for a fair few years."
"Ever look like it was anything more?"
"No. Definitely not." That much I could say with confidence. She'd always told me how pathetic I was, still being hung up on Penny.
"And were you aware that Miss Evans was pregnant?"
"Yeah, that's what we were talking about, mostly…"
The detective's eyebrows shot up.
"Really, what else did you talk about?"
I thought about trying to explain for a brief moment, then realised it was futile.
"It – it doesn't matter. Just a stupid video game."
Detective Gabriel nodded. It was clear he was in deep thought.
"Okay Joseph, let me tell you what's going on here. You seem like a good guy to me, honest. You could have lied about knowing she was pregnant, hell you could have even lied about ever meeting her before! But you didn't. I like that. Shows you're trying to get this sorted just as much as I am. But at the same time, a girl is in hospital on an IV drip and I have a duty to find out why."
I go to speak, but Gabriel shushes me.
"So let's run through the facts here Joseph. Miss Evans comes home after finding out she's pregnant. She call you, has a heated argument about that pregnancy. Then throws herself out the damn window? What kind of light do you think that shines on you Joseph?"
Gabriel stood there, waiting for an answer. I felt my fists clench and my body go tight.
"Okay how about you listen to me, and I mean actually godamn listen, none of this good-cop-bad-cop mind game crap!" I had no idea where this anger was coming from. Whether stress from all that had happened, or my own rage towards myself, but for now it will be set doing something useful.
"If what you are insinuating is even true – and believe me it isn't. The Dad's name is Mark Grey, you'll find him next door to Kat in his own hospital bed – being an asshole isn't a crime. So if you ever, and I mean ever, need to speak to me again, it will be with a lawyer present. Now get out!"
Detective Gabriel gave me a weak look. He moved towards the door, and just before stepping through it he looked back at me.
"You seem like bright kid. Make sure you keep it that way," then he stepped through the door and was gone.
Now I want to make a few things clear. Yes my friends were in trouble. And yes it was likely my fault, even if I didn't understand how. But at the same time, they weren't dead yet, and somehow, I knew I was the only one to change that. The question was how?
The obvious answer was to beat the game, at least that's what a lifetime of Hollywood movies had taught me. But that left two glaring issues. First off: Life isn't Hollywood and I can't know for sure that will even work. Second: I'd be playing with Jay's life, as well as my own… Now Jay was a good guy, but even if I could explain the whole thing to him, this was a big ask for only a chance of fixing my screw up.
I take a heavy breath and dial Jay's number. It rings three times before he picks up.
"Hey man, you heard?" he says, voice distorted and crackling through the phone.
"Yeah. I just had a pair of cops give me an interrogation on the whole thing."
"Shit man, what did you do?"
"Nothing. They just though I was the father." The line goes dead for second.
"Kat's father?" Jay said confused.
"No of course not, the kids."
"What kid?"
"Kat's!"
"Kat had a kid!"
"Jesus Christ! She was pregnant man! She and Mark hooked up."
"Oh… Oh shit…"
Nothing but the buzz of the phone could be heard as the slow light of realization flooded over Jay.
"Now it's making some sense…"
Jay and I talked for a while. Awkwardness colliding between us. I had no idea if I should tell him or not, and if I did, how could I say it in a way he would believe?
"Jay what are you doing tonight?"
"Nothing much, why?"
"Come round and have a drink. I've got something to show you."
"Ummm, alright. See you then man."
Alright now I just have to wait…
The knock on my door came by at about 8:00 pm that night. I'd been sitting upright in my bed the whole day trying to think about anything but that damn game. However, no matter how hard I tried, I always found my eyes wandering back to the computer, speculating. It's just a game, right? I've worked myself up over nothing! Endlessly these thoughts passed through my mind and time after time I had to push them back down. It wasn't that simple. No matter what my brain may say, my heart or soul or whatever you want to call it, knew otherwise.
My bones cracked as I moved to the door, stiff from little movement. Opening up, Jay eyed me over.
"You look like shit man," he said.
"Yeah, it's been a rough couple of days…" I said, gesturing him inside.
After Jay passed through the door I did a quick glance, up and down the hallway. Jay payed this no mind and fell into the couch before saying:
"So what did you need to show me?"
"Huh?"
"You said you wanted to show me something? And let me tell you, I'm praying its good news. In the light of recent events we could sure use some."
"Yeah… I'm afraid I'm fresh out of that…"
"Should have known," Jay said in response, letting out a heavy sigh.
"Well hit me with it, whatever it is?"
I'd rehearsed this part in my head, I'd told myself what to say, and convinced myself Jay would play his part to a T. It took all of three seconds after Jay walked in the door for that plan to go out the window. Still, Jay was the son of a Minister, and had always been a bit driven towards the supernatural and whatever was going on here clearly wasn't possible in the natural world.
"Jay what I'm going to say is weird, in fact it will probably sound impossible, but I need you to hear me through. Can't you promise me that?"
Jay sat back on the couch awkward in his own weight. After his divorce Jay filled the whole in his life with fitness. And though the countless martial arts lessons had paid off and he looked fantastic, he still seemed kind of uncomfortable in his larger frame.
Jay was giving me a look that simply stated: are you serious? Without a single word. But when he saw that I was keeping a straight face he sucked in a sharp breath through his teeth and said:
"Alright, shoot."
I told Jay what had happened. Everything form finishing Planescape to the discovery of The Shame. I went into every detail about the characters and the conclusions I was drawing. I talked about the cops, both Gabriel and Fin. All the while Jay's face turned darker and darker. When I was done the last of my words hung in the air:
"… so what are we going to do?"
Jay had been staring down into his palms for the past while, slowly rubbing his hands together. Then the silence was broken as Jay spoke.
"There are three possible answers to what you just told me," Jay began, rising to his feet and floating towards me.
"First, you're legit crazy. If that's true I'm going to pick up my phone and call you some help."
I took a thick swallow, glancing down at Jay's hands to see if he was already reaching for his phone. One of his large hands were in his pocket, but they didn't seem to be moving.
"Two, this is a sick fucking joke, and I'm about to beat you bloodied."
Needless to say, Jay was doing nothing for my already racing nerves.
"And finally," he said, standing less than an arm's reach away,
"It's all true." Jay's arms shoot up and around my neck, forming a tight grip. "It's all true and I'm going to do what I have to!"
I panicked and tried to push him back but it was hopeless. Trying to fight against Jay was like playing The Shame, my fate was sealed from the beginning.
One, two, three seconds. Then the world disappeared around me into darkness.
The world around me was a lie, or something close to a lie anyway. I was in the forest once again, its tall trees shooting far out of sight. There was Jay, dressed up in the blue and gold of the Gentleman, his face a blank slate.
Beyond my control I found myself drawn towards him. Moving closer to him he said:
"The deal is all but
Set. Have you worked it out yet?
Enter in the sleep."
I tried to call out to Jay, ask him what was going on, but try as I might, my lips didn't move.
I then felt my body moving once more without my permission. An outside force pulling me to the left. A large black wall appeared before me and, despite trying to stop, I drove onwards to it.
Soo enough I collided with it and was consumed by blackness. A blackness that cut away in less than a moment. I was surrounded by white. A white hall. A white, blinding, florescent light, and white tiled floor. Blinking my eyes adjusted to the light. I heard footsteps clattering on the tiles, not just my own though. Jay?
I tried to turn my head but it wouldn't move. We just kept running onwards through the hall. There were no doorways or windows along the corridor. In fact the scene showed no form of life or decoration at all.
Then the rumbling came.
A tremor at first. Barely recognisable from my own body, shake with exhaustion from the run. But as it grew heavier, and the deep, throaty music began to play, I realised the reality I was living in. Jay has open the game. I am lying on my on floor, a helpless vegetable, as he checks the credibility of my story.
There are no other words for it. My heart plummeted. I knew Jay wouldn't screw the level up, I mean all it really needed was for the player to hold one button down. But in a way that only made it worse. Because If Jay didn't get my Doctor killed, then he was the one in danger. But even if he did lose at this stage would that help? If it would save the others I'd gladly throw myself away. But from all appearances Jay was behind me and that means that this thing behind us was only going to get him first if we slowed down.
Then the scene was changing. The lights flickered and soon died all together. The tiles on the walls grew larger and heavier. Till soon enough it was thick stone walls that had us boxed in. The rumbling had gone far beyond what it had ever been before. I lost my footing for a brief moment and found my head slamming into the stone wall.
Opening my eyes as fast as I could. Then I heard a bleeding ring pierce through my ears. As the world became clear once more I realised the original menu music had begun to play once more. The tunnel was tighter than it had been before. I tried to take a step but felt a stabbing pain in my leg from a twisted ankle.
I almost collapsed, ready for the growing rumble to take me. In less than a moment something snatched me up by my waist, I panicked at first but then realised it felt familiar, definitely human at least. I looked to the side, once again having control of my body, to see Jay. His expression was of a determination as hard as steel.
"Jay?" I gurgled as he dragged me onwards.
"How did we get away?"
"We didn't," he replied, not losing focus.
"It caught me and brought me here. It told me everything."
"But then… What?"
"I got away from it for a moment, but I can only run, never escape. That means I still have time to get you out." Jay paused and glanced at me for a moment.
"I'm sorry, for what I did, in the real world I mean. I took you out because I had to see this for myself. I knew you'd never let me touch it. I was wrong and I was stupid. I should have listened. Sorry."
Feeling my senses return to me I could make out a door up ahead.
"I forgive you Jay but your wrong, okay? There's got to be a way for us both to make it out of here."
"If only…" he said. Grabbing the door handle, pulling it open, and throwing me into the bright, glowing light that radiated through.
When I opened my eyes my head pounded in my skull. Looking around I found myself lying on my own floor. I cracked my neck and got to my feet. Looking around the room I saw Jay was on my couch, a collection on my anti-depressants and anxiety medication scattered about him. His body devoid on motion apart from his slow breathing. I glanced over to my computer and see a green DoS override box was displayed over The Shames main menu. I walked over and took look at the message.
"Congratulations!" it said.
"You have officially completed The Shame and shall receive your award momentarily."
Bellow this was a flashing green tab, as though I could write something in response. Taking a breath, my hands trembling, I typed:
"Who are you?"
The computer seemed to process this for a second before replying.
"Peter 5:8."
Clearly a biblical reference, I wish Jay was still awake to tell me what it meant. Having no bible handy I asked:
"What did you do?"
"Upon completion of the first level of The Shame you agree to the deal struck between us. I find the three you hold most dear, and exchange it for what your heart most desires."
What my heart most desires? Does it mean Penny? I wonder.
A sudden knock at the door brought me away from my computer and back into my apartment. Taking one last glance at the screen it read:
"Enjoy!"
Step by step I approached the door. There was another knock.
"Joseph? Joseph? Open up Joseph I'm getting cold out here!" As I suspected, it was Penny's voice. I opened the door and there she was. Dressed up in black lingerie and stockings. She leans in to kiss me and I wish I could say I was man enough to try and stop her.
"Hey Sweetheart," she said. Leaning so close that her sweet lips brushed mine with every word.
"Can I come in?"
I stepped out of her way to let her in, my body feeling stiff as a tin-man. I watch her and her long and ever so elegant legs drift through my apartment to my bed.
"Come and join me?" she asks, fluttering her eyes.
"What about Jay?" I reply. My voice broken and cracked.
"Who?" she asks, looking puzzled.
I deliberate the idea of trying to talk to her. Trying to tell her what has happened and why this isn't really her. But somehow I already know it would be futile.
Walking over to Penny I find myself kissing her once more.
"I'll be over in a minute," I say, returning to the computer.
"Oh," she says, still seeming confused.
"What are you doing?"
I type in my final question to whoever it is on the other side of the screen before replying:
"Sometimes you've just gotta roll the hard six."
POLICE AUDIO LOG TRANSCRIPT
DATE: 03/11/2016
OFFICER REPORTING: DETECTIVE GABRIEAL
The scene was a mess really. There was a guy [Jason Rowland] who had taken enough drugs to sink an elephant sitting around, confused but beyond that the picture of health. Then there was the girl [Penny Singer] all dressed up nice for her boyfriend, or ex-boyfriend… No one seemed sure of that one. Regardless it was for the victim by all appearances. Anyway she was claiming she had no clue how she got there.
Finally there was Joseph Ark, a suspect in the then ongoing case of Katrina Evans' attempted suicide. [Miss Evens case has now been closed due to her and what is apparently now her fiancé making a full recovery.] Our old friend Joseph seemed to be just slouched at his keyboard, hacking some strange video game. I say hacking because when our specialist took a look at the computer they saw he had some override up that interacted with the programs base code.
The program in question appeared to be some kind of non- sensical communication between Mr Ark and the computer. The last part of this dialog, which my specialist assured me all happened offline, caught my eye particularly since it looked like an early-era chat room. It said:
Joseph Ark (JA): What if I didn't complete level one?
Other (O): You would still get your wish. But I'd take your life instead of the others.
JA: I want to play again.
O: … What?
JA: You heard me. Start it up again.
O: Very well. But what does your heart desire now?
JA: I want my friends back.
Peculiar at best. I think I may attempt this game myself. See if I can find any answers there.
This is detective Gabriel signing off.
[This transcript has been withdrawn as evidence in the case against Detective Gabriel relating the hospitalization of Detective Jack Fin, Elizabeth Gabriel and Kyle Gabriel (Detective Gabriel's with and son.)]
CREDIT: Anonymous
Copyright Statement: Unless explicitly stated, all stories published on Creepypasta.com are the property of (and under copyright to) their respective authors, and may not be narrated or performed under any circumstance.