Estimated reading time —
12
minutes
I don't know how to start my story but I guess I'll begin with the basic information and work my way down.
I used to be a computer junkie, so I tended to spend a lot of time surfing the web… reading blogs, articles… Facebook… the whole nine yards.
But my main focus was gaming. I loved to game. World of War Craft. League of Legends… Diablo III. ESO. I could go on. I'd spend most of my time playing games when I wasn't at work, which was just contracting work that my dad helped me find to get me out of the house. I always caught myself wondering if I'd ever break out of my borderline lethal addiction to do something with my life that actually mattered to other people, mostly because I just wanted everyone to piss off and mind their own business. My sister would say "I don't understand how you can spend so much time on something with no actual rewarding outcome besides a couple of measly points and theoretical money." I didn't let that bother me though.
It was more than that. I like the graphic satisfaction of being something I'm not. Having ultimate power over actual people who are just disguised as creatures, but who are trying just as hard as I am and not getting anywhere near as close to my greatness. It was real to me. And I loved every minute of it.
I never thought that one day I would throw my computer away. And not just throw it away. Throw it so hard into the dumpster, it shattered, sparked, and caused it to catch fire. Just thinking about it brings me anxiety. I trust right now my once very expensive, custom designed computer is sitting somewhere, destroyed in a landfill collecting trash scum. Good.
A few months back, I upgraded my system. I had just downloaded a new MMORPG game and I had to buy an entirely separate processor because I had modified my game so much (plus I have multiple games on my system). I'll admit right here and now: I had done some dark things to get my computer to where it was then. Nothing evil or inhumane. Just illegal. Okay?
Normally having several games will slow your game system down dramatically but I wasn't having that. I had spent all my hard earned money modifying my system so I could continue to rein power over all the n00bs and wanna-bes. I was king. I was to have the best system. Slow wasn't an option. I named my system "Iquarus" because it was my favorite name. It was an older name, and it was ironic to have a modern system with an old name. It was always in my username too for my games. Granted I almost never got just "Iquarus" for my username so it was usually like "Iquarus32049812" or "IquarusKingOfLands" or something like that.
My best friend Joel and I played together all the time. We were both ranked up pretty high, and were competing for a chance to play for actual money in a tournament. And a lot of money too. So naturally, we spent so much playing that eventually people began to worry about us. We were obsessed. Hooked. The computer was our drug. Thank God we weren't using anything stronger than coffee.
One day I was in the middle of a battle I had been going at for about an hour and a half. I was doing so well, I almost had it beat, when a black spot appeared on the screen. It was like a giant pixel that decided to block the way of my health and points. At first I assumed it was a little glitch. But it wouldn't go away. I swore heavily at the spot, ignoring it best I could until eventually I lost the battle because it was in the way of site. I heard Joel swearing too. He was on my team, and we'd just lost an important battle that could place us in the finals. "The fuck happened, dude?" He asked with a pissed off tone.
"God damn glitch. I have to get Iquarus looked at."
I called Geek Squad and had them take a look at Iquarus. "Well," the tech said, "your system is overheating. When's the last time you turned it off?"
I looked away with slight shame. "Well… probably 2 or 3 weeks."
The guy laughed. "Gotta give her a rest kid. You could ruin this beautiful thing if you don't turn it off once in a while." He was right. He said sometimes the screen can get damaged if overheating occurs but it should go away in time.
The next day I turned the computer back on. The spot was still there. I felt myself get angry. That geek better be right…. I thought, I paid him $100 to give her a good look.
But the spot never vanished. It stayed there. In fact, the following day, it seemed to get bigger. Only by a few millimeters, but it was noticeable. Fuck it, I thought, and logged into my game. I wasn't about to let a little pixel ruin my chances of winning a couple thousand bucks.
When I was on team speak, Joel gave a huge sigh. "Dude… we're never going to make it into the finals. We might as well give it up." I was offended by his tone. The only reason we'd lost was because of me and this stupid fucking spot. I wanted to win some money for being the best god damn game king to exist. "No," I said angrily, "we're going to win this thing. Come on, man."
We began battle. We were kicking ass. We almost had the fuckers beat again. Then the spot began to flicker. But not like you're probably thinking. The best way to describe this flicker is a slow every 3 seconds flicker… then once a second… then once a minute. Then switching between dark red…black…white…then almost like a blinding, glowing red.
I thought I was going to lose my mind. My brain was flooded with hate thoughts towards the computer company. That's when I heard Joel say "Fucking mother fucking screen is messed up!" I guess Joel was experiencing some screen trouble too.
"Your screen's got issues too, man?" I asked suddenly, glad I was no longer the reason of failure. "You Failed!" Appeared on the screen and I overheard glass break on Joel's end. My guess was he'd thrown some kind of cup or bowl in a burst rage. I turned away from the computer and put my hands through my hair. Damn it was greasy. It must have been at least a week since I'd showered.
"Fuck this game, dude. My computer can't handle the graphics and the pace of the programing is just too much." He said, sounding like he was moments from going mad. "Let's try a different game." I grunted in approval then turned and looked at the screen. I leaned in closer because I wasn't sure if I was seeing it correctly but sure enough I was. The spot had multiplied. Like chicken pox or poison ivy. It was spreading. I decided to ignore it, hoping it was some temporary glitching. I removed some other software games in hopes this would stop.
For the next few days I switched to another game and played with Joel a few hours a day. But Joel was slowly starting to distance himself from the computer. Since we lived a few towns away from each other, it was our only contact until school started up again. So naturally I was missing his presence in the games we played together. I called him one night after shutting Iquarus off and noticed his voice was dreary.
"I can't sleep dude…" he said with a troubling tone, "I wanted to win that game. It's haunting me. I can't get over it." I sighed.
"I wish the game wasn't so lame that it was messing with my computer." Joel stopped breathing.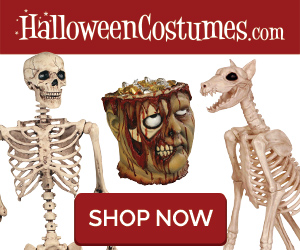 "The game messed with Iquarus? Are you sure? Isn't Iquarus like… top of the line hardware? Even…sort of illegally?" I laughed. "Yeah. But sometimes computers just can't handle everything no matter how fancy or expensive they are." Joel laughed. "Okay."
Joel decided to take a bus over to my place the following weekend. He was obsessed with finding a way to play the game and wanted to figure out why my computer specifically was rejecting it. He couldn't seem to believe that my computer would reject it.
I was worried about him though. Something wasn't right with him. He'd claimed to be having dreams about being in the game and killing everyone gruesomely in his path so he could just win. His face was pale. His eyes were dilated. He smelled pretty bad. He wasn't doing well. I was glad he'd decided to come over so we could spend real time together instead of obsess over this stupid game.
I'd mentioned that I hadn't turned Iquarus on for a few days. He was thrilled about this. He begged me to turn it on since maybe that would make all the difference and maybe we could even get it up and running again. This made his eyes brighten and his face regain some color. I didn't want to do this but if it would cheer him up, I was more than happy to give it a whirl.
When Iquarus turned on, though, the both of us had the same blood draining reaction to the computer screen. The spots had multiplied into a bizarre shape. It looked like some sort of evil pagan look a-like symbol. It gave me the chills, because the last time I'd seen it, it was only a few dots. Now it almost entirely covered the bottom half of the screen and was too obscure to shake off as a glitch. "The fuck…" I said trying to click around. When I clicked, the computer made an awful, pitchy noise but also sounded like when something electronic is malfunctioning… low pitched and almost like a whine.
My stomach turned so badly I took my hand off the mouse. The moment that sound started, Joel jumped up and fell backwards over his chair. He began to hyper ventilate and sweat profusely. I looked over at him in shock and stood up as well. "Wow…Joel are you okay?" He shook his head and I could see tears in his eyes. "Not you too… not you too…" he said over and over. I stared blankly at him for a moment and started to reach out for him but he stood up and ran out the door. "Joel wait!" I called after him but he didn't respond. I scampered over to the window and watched him race off towards the bus stop.
When he stopped to wait for the bus, I saw him talking to himself. Occasionally he slapped his head a few times and shook while looking around suspiciously as if there were people watching him. I don't know if it was Iquarus that had scared him but something suddenly drove him mad. I stood there for a moment and zoned out from the bizarre nature of what I had just witnessed. I wondered if I should call his dad or if maybe he was just having an episode. It was very bizarre and quite disturbing to witness.
I had begun to forget about Iquarus until she started making that terrible sound again. And it wouldn't stop. It was continuing without reason. I tried to turn the computer off but it didn't seem to want to shut up. In fact, trying to turn her off made the sound even worse. I even pulled the plug out but it wouldn't stop. My dad came into the room and asked me if I was smoking cigarettes in my room again. (I had once made the smoke detector make a similar, less creepy sound by trying to unplug it when I was going through my pack-a-day phase my freshman year of high school).
I showed him the computer and he said the sound would probably die after some time, like the smoke detector. So I threw a blanket over Iquarus, put on some sound blocking head phones and fell asleep. Before falling asleep, I had texted Joel, telling him to call me when he had a chance, and that I hoped he was all right.
I woke early morning to a red glow from Iquarus. At first I thought I was dreaming until the sound was faintly resonating throughout the room. The symbol was slowly pixelating from black to red and it was flashing. It could see the shape perfectly from beneath the blanket. It was beginning to really freak me out. I pulled my blankets over my head and tried to think of something else. But I couldn't fall asleep. It was terrifying.
Not even an hour later, I received a phone call. It was my dad, who was an EMT for the county.
"Hey sport," he said, there was a really dim tone in his voice, "did I wake you?"
I got out of bed, shielding my eyes from the red glow, and walked out of the room downstairs to grab some milk from the fridge. "No. No I'm awake. What's going on dad?"
He sighed heavily and cleared his throat. "I received a call this morning… to 55 Lake Drive…" At first I didn't recognize the address.
"I didn't realize where I was headed till I got there. It's Joel's house." My stomach turned a knot. I almost hung up on him because I knew what was coming next. "We think… Joel committed suicide.." I dropped the phone and thought maybe I was going to pass out. I had just seen him. Not 24 hours ago. I heard my dad's voice shouting so I quickly picked it back up. I'll admit.. I'm a guy, and I have some pride. But I couldn't refrain from the tears and shouting. "You're out of your fucking mind, dad! Joel was a happy kid, he'd never do that! He'd never do that!" saliva and mucus drained from my nose and mouth. "I'm sorry kiddo. He was a good kid." I hung up the phone and sat at the kitchen table for a long time. Crying. Thinking. Wondering. How could he do that? How could he kill himself? He couldn't have. Then I wondered how he'd done it. When? He would have told me things. We were close. Best friends since first grade. The fuck Joel?
Dad didn't come home for a few hours. I was still sitting at the table when he walked through the door. My face was swollen with misery. Joel was my only best friend. I had other friends but none like Joel. He was cool. We had so much in common. Dad sat down at the table and looked at me. "I kow you're probably taking this harder than ever…but… there's an investigation going. The sheriff is on his way over to speak with you," he said sternly. I felt myself make a confused gesture with my eyebrows. "The sheriff? Thought it was a suicide?" I said shakily. "Well… they think there could be some other factors that you personally may know about." I angrily put my hands in the air. "Like fucking what?!" I shouted, assuming they thought maybe I had something to do with it directly. My dad slammed his hand down on the table.
"You listen to me," he said, eyes so solidly gazing into mine, it made the hairs on my neck stand up, "You just better calm your ass down. I know this is hard. I know. I saw the poor kid's dead body, you hear? Now when the police are involved, it don't matter what they're trying to get outta you, you tell them everything you know, you understand?" I stared blankly at him and looked away. "Yes, Sir."
Around 12 the police arrived at my house. The Sheriff made quite the entrance, if you know what I mean. Smacking on a piece of gum, keys jangling with every step his clunky boots made. Mustache right out of a Dirty Harry film. He tilted his sun glasses down and nodded his head towards me. "You must be Damon." I nervously nodded and put my hands together. "Yes, Sir." He whipped out a file from seemingly nowhere and sat down across the table from me. He opened the file and removed his glasses.
"You were close to Joel, yes?" He asked. I nodded. "He was my best friend." He grunted.
"When is the last time you saw him?" I looked right at him and leaned forward. "Yesterday, Sir." He gave me a questionable look. He was going to try to intimidate me, and it was insulting. I tilted my head to the side. I knew he was going to drag this out and quite frankly, I was in no mood to be fucked around with. "You gunna cut to the chase or we gunna pussy foot around all day?" I said with a cold tone, waiting for the interrogation to begin.
"Damon, you watch your fuckin tone young man-" Dad began but the Sheriff silenced him with a gesture of his hand.
"It's alright, Dan, if he wants to be treated like an adult, I'll respect that." He said tossing a series of photos onto the table. "Your friend brutally murdered himself in his bedroom at what we believe to be around two in the am." My heart almost stopped at the sight of the photos. Red. Bloody. Terrible. Horrifying.
The Sheriff stabbed a fat finger onto the one of Joel's bloody face. "He stabbed himself in the eyes, the ears, and finally, the throat. He bled out within the hour." He said with a strong southern accent. "We understand he was having some anxiety towards his obsessive computer use. Know anything about that?" I held back my tears as long as my manhood would let me, but it was only so long before the lump in my throat became so painful my voice was unbearable.
"He was upset about not being able to win a tournament. But I didn't know how obsessed he was. Not to this extent." My tears couldn't be held back. I felt them fall and then winced when I realized they had fallen onto one of the photos. I looked down at the photo and felt my face go white when I realized I was staring at the same evil black pattern that my computer had displayed this morning. "You done look like you seen a ghost young man, that photo mean anything to you?" I picked it up and stared at the blood spattered computer. The pattern was the same. Half red. Resembling an evil, demonic spiraled symbol of some kind.
"Was there a sound?" I said staring at the photo. The Sheriff uneasily snagged the photo from me. "What do you know of the sound?" My dad and I stared at each other for a moment then parted gazes. I turned to the Sheriff and tried to make logical sense of this. I lied and told them Joel had mentioned it to me. I told them I was convinced it was some sort of potentially untraceable hacker, and that Joel was just obsessed with his game that perhaps he was slowly developing a mental illness. So when the virus spread into the only thing that was making his life worth living to him, he lost his mind.
I'll never forget that night Joel came over and saw the same image on my screen. I wanted to mention it but instead, I kept it to myself.
Dad suggested I get rid of Iquarus. So I did. I threw her in the dumpster and watched her catch fire, slowly burning in her evil aura from hell. With a sound so awful you'll want to go deaf. A sight so horrible you'll want to go blind. A presence so dark, who knows what you'll do with yourself.
I couldn't bring myself to post this online, I'm too afraid I will attract whatever it was again, so I forwarded this to a friend to repost. I will end by saying this: Demon. Hacker. Virus. Whatever it was. It may still be out there. Please be careful. Rest in Peace Joel.
-Damon
Credit To – Damon
Copyright Statement: Unless explicitly stated, all stories published on Creepypasta.com are the property of (and under copyright to) their respective authors, and may not be narrated or performed under any circumstance.