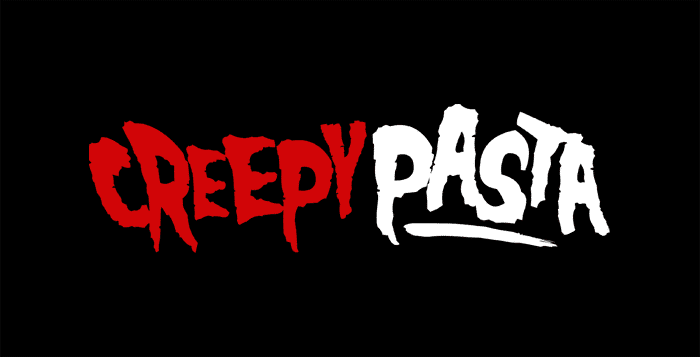 01 Apr

How to Write a Vidya Gaem Pasta
Share this creepypasta on social media!
📅 Published on April 1, 2014
"How to Write a Vidya Gaem Pasta"
Written by
Estimated reading time —

4

minutes
(A last hurrah to the Haunted Game 'genre', as it were.)
So, you're wanting to write a video game crappy – erm, creepypasta? Think you have what it takes? To be honest, you probably don't. But fear not! With just the submission form (who needs proofreading? Or drafts? Hell, who needs edits? Not you, that's for sure!) and this handy guide, you'll be writing terrible pastas in no time!
Wait, did I say 'terrible'? Like, out loud?
I meant 'beautiful'.
Yep.
Totally.
————–
First of all, you're going to have to pick a topic! Maybe you should go for something well known? Maybe try your hand at more obscure games? It's your choice! Let's get creative!
(And by 'get creative', I mean 'write the same shitty pasta that's already been written a thousand times before'. But that doesn't matter. Whatever.)
>Try a Pokemon pasta! They were the most popular video game pasta subject for a reason, you know. Don't know anything about Pokemon? Doesn't matter – just as people who have never played Pokemon can pick it up easily, you don't need to know anything about it to write a pokepasta! Just throw in some peekachoos and charozords and you're all set!
>Maybe a Minecraft pasta? Just like how you can do so much in Minecraft, you can write so much about it too! ..Or you can just write about Herobrine! 'Who's a hero brown,' you ask? Why, only a slightly original monster that was mutated into a cliched horror monster by thousands of bad fan misinterpretation!
>Try your hand at a Legend of Zelda pasta! Hey, you remember that one 'ben drowned' pasta you read about a year ago? Well, let's write that again, but with all grammar or decent writing absent! I'm sure it'll get thousands of upvotes! (read: downvotes)
>Something a bit more obscure? Why not? You could be contributing to the large amount of stories that only make sense to a small, unknown group of people! A scary story… about lawyers? Farming? Why? Why the hell not?
Wow, that took a while! Time for deciding the name of the pasta! This is nice and simple!
[GAME NAME]: [DESCRIPTIVE WORD] [WORD RELATING TO THE PASTA]
Sounds relatively simple! Let's try it out a bit!
Pokemon: Bloodied Diamond
Minecraft: Curse of Herobrine
Ace Attorney: The Demonic Testimony
Do you like those names? I like those names. Let's move on!
Of course, your main character has to get their game in some way. What's that? Introducing the character? No, no, no, no, no. You're doing it all wrong.
>"I got it from a garage sale/market sale/yard sale" – The oldest and best one in the book. If 99% of people write it this way, then it can't possibly be bad, can it?
>"Some shady guy/girl/being of unidentifiable gender gave it to me" – Sometimes, we just want to skip the boring introduction and get straight to the action, and there's no better way to do it than this.
>"I downloaded it online" – Who goes to garage sales anymore? Keep up with the times with this new, hip trend!
Moving on to step number three – of course, because this is a creepypasta, the game has to be haunted, right? But what's it going to do?
>Absolutely nothing out of the ordinary – because hey, if you put in no effort here, you can use that effort later, right? That's how it works, isn't it? Right? Right?!
>A couple of graphical glitches – because nothing makes your viewers tremble more than the screen flickering a little or some colours changed. This is a true fact.
>Noises. – More specifically, weird noises. Glitchy sounds. Muffled screaming. The usual.
Okay, those are some basic ones, but why not step it up? Add some blood! Lots of blood! Also, make sure to use some of these words at least three times in the story…
>Hyper-realistic
>Bloody
>Demonic
>Ghostly
>Scary
Alright, we've got some scary shit going on, but if the main character ran away now, the pasta would stop half-way, right? Let's choose an excuse for them to stay around.
>"I thought it was just a glitch"
>"I thought it was just a glitch"
>"I thought it was just a glitch"
Just kidding. You get no choice on this one. Trust me, this is for the better.
Alright, now just fill in the rest of the story using more glitches (as always, consider adding more blood and hyper-realism to your story), until WHAM! Something really scary happens! This can be anything – hell, it doesn't have to be scary. Just as long as your main character responds fittingly. Or, alternatively, not-so-fittingly.
How will your protagonist respond to the sheer creepiness? How will this story meet its conclusion?
>Throw their console out – Destroy their DS! Pulverise their Playstation! Erm, throw a TV out the window? Whatever. It works.
>AND THEN THE PROTAG DIED – Dead things are creepy. People dying are creepy. Why not kill off the protagonist? I'm sure that, with the large amount of characterization we gave them earlier, it will really shock the readers. Honest.
>YOU'RE NEXT – Did you know that all creepypasta readers have a constant fear that there's a monster behind them? Use this to your advantage? Everyone's terrified of walls!
Alright, now we have the main story and –
Oh?
Did you think that was finished?
Oh no, this is the fun part. Now we add some… er… personality to your story. And by 'personality', I mean 'bad writing skills'. I mean, let's face it, nobody really misses punctuation. I sure don't.
Choose one of the following typing quirks – I mean, writing styles.
>capital letters. get rid of all your capital letters. no-one likes them at all. too old fashioned.
>WHY NOT HAVE LOTS OF CAPITAL LETTERS? BE NEW AND DANGEROUS. MAKE YOUR ENTIR STORY CAPITAL LETTERS. (Obviously, don't use this one with the previous one.)
>Make Every Capital Letter Refined And Pronounced. This Makes You Seem Posh And Smart.
And at least one of these. You can have more, if you want to be EXTREME.
>Motherfucker, let's get some fucking swears up in here. Swears are bitchin' as shit. It makes you sound fuckin' hip and cool. Fuck yeah.
>No punctuation ever at all because seriously having things just constantly flow is so much easier and better in every way wow
>Waht if you where unabel to spel things right? Sonds fun!
———————
Congratulations! If you're reading this, you've most likely just finished writing your first video game pasta! Now just publish your beautiful (read: horrendous) story (read: crap heap), and watch it get thousands of upvotes (read: downvotes) like it deserves! Good luck!
Credit To – Yu "The Operator" Meigns