10 Jun

The Woman in the Oven

During the summer of 1983, in a quiet town near Minneapolis, Minnesota, the charred body of a woman was found inside the kitchen stove of a small farmhouse. A video camera was also found in the kitchen, standing on a tripod and pointing at the oven. No tape was found inside the camera at the time.

Although the scene was originally labeled as a homicide by police, an unmarked VHS tape was later discovered at the bottom of the farm's well (which had apparently dried up earlier that year).

Despite its worn condition, and the fact that it contained no audio, police were still able to view the contents of the tape. It depicted a woman recording herself in front of a video camera (seemingly using the same camera the police found in the kitchen). After positioning the camera to include both her and her kitchen stove in the image, the tape then showed her turning on the oven, opening the door, crawling inside, and then closing the door behind her. Eight minutes into the video, the oven could be seen shaking violently, after which point thick black smoke could be seen emanating from it. The camera then continued to stationary point at the oven for another 45 minutes until the batteries apparently died.

To avoid disturbing the local community, police never released any information about the tape, or even the fact that it was found. Police were also not able to determine who put the tape in the well.

…or why the physical stature of the woman on the tape did not in any way resemble the stature of the woman found in the oven.

CREDIT: Anonymous
🔔 More stories from author: Anonymous
Rate this story:
Creepypasta.com is proud to accept horror fiction and true scary story submissions year-round, from both amateur and published authors. To submit your original work for consideration, please visit our story submissions page today.
Copyright Statement: Unless explictly stated, all stories published on Creepypasta.com are the property of (and under copyright to) their respective authors, and may not be narrated or performed, adapted to film, television or audio mediums, republished in a print or electronic book, reposted on any other website, blog, or online platform, or otherwise monetized without the express written consent of its author(s).
MORE STORIES FROM AUTHOR Anonymous
There was a hunter in the woods, who, after a long day hunting, was in the middle of an immense forest. It was getting ...
Read Now
Act I: Today I Buried a Man I am the Tollman. I sit in this lonely desert tollbooth and collect the tolls from people ...
Read Now
Coffins used to be built with holes in them, attached to six feet of copper tubing and a bell. The tubing would allow air ...
Read Now
[MESSAGE BEGINS] We made a mistake. That is the simple, undeniable truth of the matter, however painful it might be. The flaw was not ...
Read Now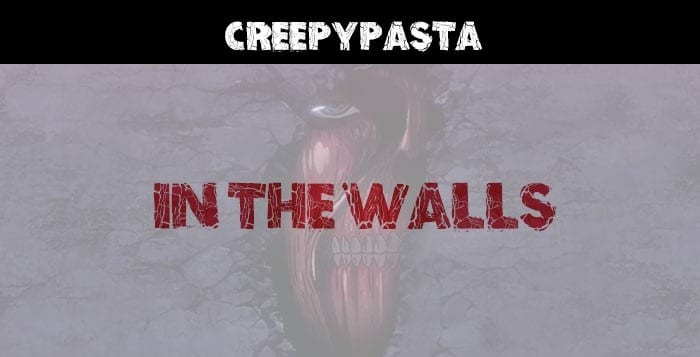 We moved out of our last house a week ago, and I'm glad we did. It was definitely not safe there, especially for a ...
Read Now