Estimated reading time —
3
minutes
The native villagers around these parts say that there's a stretch of tundra just north of here that is occupied by benevolent spirits. These spirits grant insight and warning to whoever visits them at night, once the sun has disappeared entirely and left the world in jet darkness. I drove out to the middle of the frozen expanse of ice and waited, hoping to catch a glimpse of whatever commanded these people's reverence. They send their children out, bundled in furs to keep from freezing, on the eve of their 15th birthday to seek an audience with these spirits. Once they have achieved this, the children run home to their parents to share the news. From then on these children are considered adults in the village. Engaged couples visit this tundra on the night before their wedding. The entire village stays up all night awaiting their return, as it is upon their return that the couple either decides to proceed with their marriage, or to abandon it. The elderly visit the tundra whenever they are sick or ailing, and often make their condition worse by staying all night in the cold. When they return, however, it is most often with an air of sheer serenity.
So I waited, curious to see what phenomenon might inspire people so powerfully. I waited for hours, bundled in my parka and sitting on the hood of my pickup. I waited until I felt that I was going to freeze to death, even in my thick clothing.
I heard the spirit before I saw it. A crunching of snow in the silence made me jump off my truck and spin around. A hunched, gray-skinned man stood a few meters away. Sad, yellowed eyes stared back at me, set inside a skull from which sprouted only a few greasy hairs. He breathed heavily, with a rattle that shook his fragile ribcage, and one of his arms looked as if it had been messily broken and then neglected, allowing it to knit back together imperfectly. Badly scarred flesh marred his splayed legs. The man stared at me for perhaps ten seconds, breathing in the frigid air and exhaling a sickly dribble of steam, before disappearing when I blinked my eyes.
I spun around, looking for the man, but he was truly gone. Approaching where he had stood, I found a pair of bloody footprints in the snow. Frantic with fear, I got into my pickup and headed for the village as fast as the ice would allow. A few villagers were waiting for me when I arrived, knowing that I had gone out and curious as to what might happen. I hastily got out of my truck and, approaching the nearest villager, I demanded, "What is so benevolent about these spirits? What is so insightful? How do these spirits help you?"
"What did you see?" he asked, the look on his face now mirroring the fear in mine.
"I saw a man, horribly disfigured and desperately sick!" I screamed into his face, and the rest of the villagers around us backed away a step. "Why? What does that mean?" I begged him.
"The spirits show only one thing," the man explained. "They show their visitors, a year in the future."
---
Credit: David Feuling (Amazon • Twitter • Facebook • Reddit • Patreon)
This story was submitted to Creepypasta.com by a fellow reader. To submit your own creepypasta tale for consideration and publication to this site, visit our submissions page today.
Check out David Feuling's critically-acclaimed trilogy of novellas, The American Demon Waltz, now available on Amazon.com.
All three novellas in the trilogy described below are included in the compilation:
"Bravo Juliet" is a survival horror military thriller, and the first novella by acclaimed fiction author, David Feuling. It tells the story of an elite soldier serving under US Army Special Project: Acrylic Geist, before she is betrayed and left to die in the wilderness of war-torn Vietnam. Brutal injuries, debilitating sickness, and the growing Lovecraftian threat of "The Maw" test not only Bobby's will to survive, but her grasp on sanity itself.
"Witness to Those Waiting" is the second book in the "Bravo Juliet" series. Master Specialist Barbara Balk returns to investigate the subterranean mazes carved out beneath Kosovo's towns and streets. From her entry through the Ngordhje churchyard, she must face undead horrors and ancient evils alike in her quest to return to the surface with answers.
"Vechnaya L'Vitsa" pits Corporal Barbara Balk against new foes in the depths of U.S. Covert Command Outpost (USCCO) #241. Leading a team of six soldiers and tasked with defending the experimental LISEMEC superweapon until it is ready to fire, can Bobby hold out long enough while under siege? Her resolve will be tested by supernatural forces, enemy sabotage, and the expansive Antarctic wasteland itself.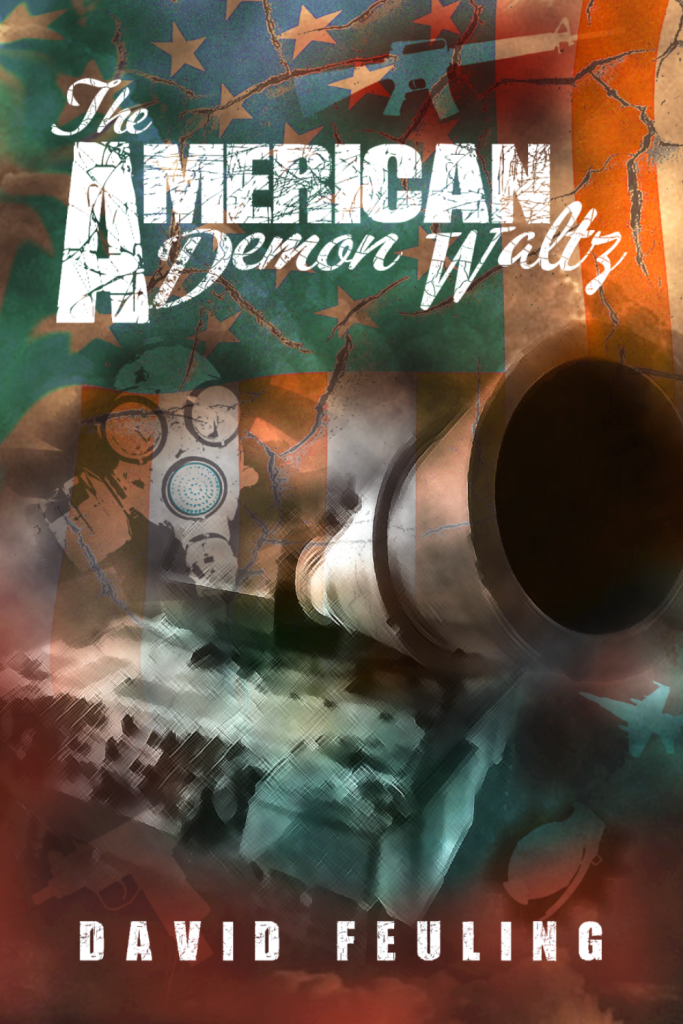 Copyright Statement: Unless explicitly stated, all stories published on Creepypasta.com are the property of (and under copyright to) their respective authors, and may not be narrated or performed under any circumstance.