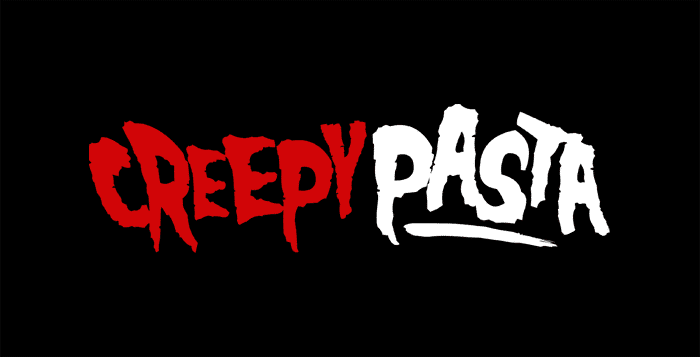 15 Jun

The Rationalists' Mantra
Share this creepypasta on social media!
📅 Published on June 15, 2015
"The Rationalists' Mantra"
Written by
Estimated reading time —

7

minutes
I'm a rational person. I'm an atheist, a sceptic about most things, and I trust in science. But sometimes I don't act in the most rational way. After using the toilet in the night, I run up the stairs as fast as I can, as if something is chasing me. I can't explain it; I just do it. I mutter my mantra every time I feel scared: "nothing is trying to hurt me; there are no such things as ghosts". I close my eyes whilst shutting curtains at night. Once again, I have no explanation for this. Do I really think someone – or something – is looking in? Not really. But something inside me compels me to do it. Of course, nothing is trying to hurt me; there are no such things as ghosts.
As a child, as most children do, I believed in things like ghosts. Perhaps it was because my grandparents would always tell me stories, and they'd always talk of their haunted house. Whenever I visited their house, I was sure to stick close to my parents, just in case something happened.
The house had a huge garden, which as my grandparents aged, became harder and harder to maintain. My parents would go each week and do weeding, cut the hedge and any other jobs that my grandparents needed doing. I would sit in the sun-room at the side of the house watching television whilst they did this. The sun-room was next to a courtyard, and my I could usually see my parents around the corner if I felt scared, as I often did in the house.
Once, I was watching something on the TV and my grandfather walked into the room. I barely registered his presence, if it weren't for the chill that gripped me despite the summer sun. I looked up from the cartoon and smiled at him. He just stared at me for a moment before walking out of the room. For some reason, this shook me greatly, so I walked over to the window to gaze at my parents pulling weeds from the ground, which usually eradicated any worries. Except what I saw made my blood freeze. My granddad was outside with my parents, digging something with a spade. There was no way he could have made it that far in that time. Needless to say, I ran out of that room as fast as I could and helped with the gardening.
I never went into that room again after that. I don't know what that thing was. I don't know why he stared at me. I keep telling myself my mantra: "nothing is trying to hurt me; there are no such things as ghosts". But sometimes it feels like I'm kidding myself.
One night, we had to stay overnight at the house. I don't know why exactly – I was only around eight years old – but it might have been around the time my granddad died, and my Nan liked the company. The house was quite large, and my Nan slept in her room, my parents across the hall in another, and me on the floor above in a room on my own. The room was massive, and was the only room in the house overlooking the small courtyard to the side of the house. Barely any light reached the room, and there were no street lamps outside the house. My bed was a queen sized bed, and I slept right in the centre. I remember thinking that if I slept too close to the edge I'd be pulled off – just a silly child thing. Well, maybe not.
The details of the night were fuzzy, but the memory scarred itself on my mind. I still can't remember to this day whether my experience was a dream or not. When I told my parents the next day, they convinced me it was all a dream. But this dream – if that's what it was – was so vivid, so life-like, that it had to be real.
I remember waking up in the middle of the night. The house was completely still. There were no cars outside, nothing. A grandfather clock in the corner of the room ticked, and I could see the outline of the pendulum swinging in the darkness. But that wasn't the only thing moving in the room. The wall against which the clock stood looked as if it were vibrating, like it was made of jelly. Something came out of it. A hand. The hand was completely white and, as much as I always tried to avoid using this word, it was the only word that I could think of.
It was a ghost.
I pulled the covered tightly over my body, and I squinted my eyes so that I could barely see. My eyesight now fuzzy, I could make out the outline of a pale figure emerge from the wall. It looked like a woman, not like the man I had seen before, and it looked like she was floating. As scary as it seemed, she – or it – seemed benign. That is, until she looked at me. Her eyes were wide, deranged almost, and it felt like a thousand daggers hitting me at once. I instantly closed my eyes and buried myself under the covers, hoping they'd be enough to keep it out. I stayed under there for the rest of the night, muttering to myself constantly. "Nothing is trying to hurt me; there are no such things as ghosts". As soon as it was light, I pulled the covers off myself and looked around the room. Everything was as it was the night before. Except the clock was no longer ticking. It had stopped just before midnight, a second before it would have chimed.
I tried to put the whole thing out of my mind. At the time, I told myself it was all a dream, and I moved on. But a month later, a tragedy happened.
After my granddad's death, my Nan's four children took it in turns to sleep in the house with her, as she didn't like to sleep alone. My dad slept there on Sundays, but one Sunday my mum's mum fell ill and so he visited her in hospital, meaning the house was empty apart from my Nan. And that's when it happened. The next morning, as my Auntie went round the house, she discovered my Nan lying on her bed, murdered. Her neck had been sliced, but there was no evidence of any forced entry. My parents tried to protect me from the truth, being only eleven years old, but I heard the police tell them everything. When I heard it, I was sure she was murdered by that woman I saw that night. Or perhaps the man who looked like my granddad. Now, as a man of science, I'm not so sure, but nobody else had a motive; she was loved by everyone on the street, and she had no enemies. They never did find whoever did it, but they did find out her time of death: midnight.
The house was put on sale after her murder, but nobody bought the house, as prospective buyers were put off by its reputation. So, instead of selling the house, my parents decided to move into it. I remember begging them to reconsider, but when they asked me why I was ashamed to tell them the truth. They would have laughed at me, even though in my mind I was sure that what I saw was real.
My parents slept in my Nan's old room, and I slept in the room opposite. Despite my opposition to living there, I was glad I wasn't in the isolated room on the top floor. With all my toys, my room felt a bit more comfortable, like it was my own. We lived in the house for months, and it was uneventful. I eventually forgot my past experiences in the house, and persuaded myself it was all a dream, like I suspected.
But one night it happened again. Just when I was free of the tormenting memory, I was once again visited by the woman. But this time she didn't pass through the wall. I was lying in bed, drifting off to sleep, when the bed suddenly jolted, the springs pressing down, as if someone had sat on it. I instantly pulled in my legs, and once again uttered my mantra, but it was cut short when I felt my legs brush against something at the foot of the bed. I pulled the cover over my head, hoping it would go away, but the duvet began to lift. It was under the covers! Whatever it was, it started to touch me, its body pressing up against mine. It slowly crawled along the bed until I could feel its breath on my face. I kicked out my legs towards it, hoping to push it away, but they met with nothing but air. I let out a scream, emptying my lungs so hard I began to retch. The cover was pulled from me, and I leapt from my bed, still trying to call for help.
"Mum! Please, come!"
The door burst open, and my mum walked into the room to the sight of me cowering in a corner with the duvet on the other side of the room. The thing – the woman – was gone.
"What's the matter, honey?" she said as she came over to me. I was frozen in terror, staring blankly into the distance. "Honey, it's midnight. What's wrong?"
My mum squeezed me tightly, resting her head on mine whilst saying comforting things. She kissed my forehead.
"Something was in bed with me," I said quietly, as if I would summon it by speaking too loudly. The words felt ridiculous coming off my tongue, but I knew that I hadn't dreamt it that time. What I saw was real. I can't explain it, but it was real.
And the most terrifying thing? It never came back. I didn't sleep in my own bed for weeks, but when I did, nothing ever happened. And that, to me, was the worst thing. Whatever it was, it stopped appearing. I could barely sleep for years in the fear that it would return, sobbing every night at the thought of it touching me. And over time, I became more and more paranoid it would come back; I thought it was surely overdue a visit.
A few years later, we left the house suddenly. My parents offered no explanation, just that 'we had to move'. But as we left, as if one last sick reminder, my parents and I all saw the spectre standing in the top floor window looking out at us, waving goodbye. But nothing is trying to hurt me; there are no such things as ghosts.
Credit To – MrG