Estimated reading time —
18
minutes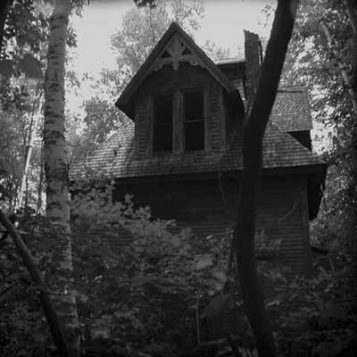 Anna woke up that morning to the sound of her phone's alarm clock jolting her from what had been another night of strange dreams.  Usually most dreams drift from consciousness the minute you wake up, but Anna had one re-occurring dream which was always so real she was beginning to think that one day it may come true.  While always a good student, during her first couple of college years she did have a propensity to skip a class or two, and this ongoing dream was just one way of her good, old New England guilt tapping her on the shoulder and saying "bad girl". 
In the dream she was walking on campus trying to find her sociology class, normally not a big deal, but in her dream because she had not been to class since the first day of school, she couldn't remember what building the class was held in.  What made it worse was when she did finally find the class there was a test being given and she had no idea what the test was on.  With the professor staring her down like a gunslinger in Dodge City she was stricken with panic…until she woke-up. Breathing a heavy sigh of relief, her first thought was, will I be having this dream the rest of my life?  Sure would be a shame for the person who will be changing my adult diapers in fifty years has to deal with the post-dream results.  One thing was for sure, next semester things would be different and her days of cutting class would be nothing more than a distant memory.   
It was summer time and schools were closed until Labor Day, so she laid in bed for another fifteen minutes just to clear her head and listen to the sounds outside of her window which she normally didn't have time for. As birds sang, crickets chirped and the buzz of life permeated thru the air.  Crawling out of bed she put on her JC Penney discount flip flops and slowly ambled down to the kitchen. She'd popped some bread in the toaster oven and made herself some toast with butter and marmalade preserves. It was her mother's homemade marmalade and the sweet tangy taste was a perfect way to start the day.  Every third week at the town's farmers market her mother made just enough money to pay for the jars and sugar, but money was secondary when it came to the town market, as local gossip and rumors were the real prize. There were always a number of tidbits she couldn't wait to share with her best friend, Ginny McDermott, when they got on the phone each night to go over the "highlights" of the day.
Anna's day was already booked with Rickey Peterson, her classmate and closest guy-friend. While Rickey was completely smitten with Anna, her relationship with Rickey was strictly platonic (at least those were her intentions for the time being). A morning constitutional trek through the woods; a walk over the train tracks and perhaps they would finish the day by dipping their feet in the water of the Quabbin Reservoir. 
Sometime a bit before noon they set out on their journey. The woods were peaceful and the shade was a welcomed relief from the noontime sun. About a half mile in they noticed a red shouldered hawk  peering down on them as if it studied them like a scientist observing a mouse in a maze…or maybe thinking about its next meal.
For the first hour of the hike their chatter was minimal as they made mental notes to make sure they could find their way back.
As they crossed a small creek Rickey yelled, "How ya holdin' up, Ann?"
"I'm doin' fine." she replied, but he could tell by her response that she was fatigued. While the tree covering helped, there were stretches with no shade and the mid 80's weather was starting to wear on them. Not a cloud in the sky and the forecast said it would remain that way until the end of the month. The dry season in New England always peaked from late June to the first week of August, but nowadays it seemed to get a little bit longer each year.  Anna's Aunt Carol said if the Trump administration had their way and made all their 1950's environmental policies the law of the land; it would soon be summer year round in New England.
The train tracks were just a quarter of a mile from where the forest begins. They had walked them countless times since before Anna started growing out of her training bra and before Rickey understood what that tingling sensation in his pecker meant. The train tracks had been abandoned for a very long time. The Winchendon railway was its name back when it was still used; it started somewhere out west in the Berkshires and carried all the way through to Winchendon in Worcester county.   Grandma Deloris told Anna it was when the Ware River railroad was developed in '75 it made the Winchendon the obsolete and that operating two railways was a stupid idea. To Anna it was a good enough reason, Grandma Deloris declarations, while usually a tad on the conservative side usually made a lot of sense. Grandma Deloris wasn't too fond of the idea of her granddaughter traveling out this way, but grandparents are always so protective, (as they should be) and the idea that she might get hurt upset her greatly. Then again, it was just that disobedient teenage manner most kids went through at some point or another. The more adults tell you not to do something the more you wanna do it.
As they meandered along their walk Anna spotted a white-winged crossbill perched high up on a white birch. It made a dry and rapid chut-chut-chut like sound. Before Anna had more time to admire its distinct coloring it took to the sky above and disappeared over the tree line. She was disappointed she did not have more time with the white winged critter; nevertheless, it would make for a good passage in her journal. Anna was quite fond of writing; she was the only person her age who insisted she read books, essays and biographies rather than spending her days aimlessly typing away on her cell phone. Unlike most kids her age who were so obsessed with their electronics, to Anna they were luxuries that distracted people from actually living life. Her friends could never sit quietly through lunchtime without checking their Facebook page or Instagram page. She could not help but roll her eyes at the thought of her generation someday leading the free world, that is when they could spend two minutes off of Snapchat.

They'd been walking for about two hours when they looked ahead and saw the train tracks carried on for a long while. Anna had not realized just how far off the beaten path they had traveled. The woods were quiet and contorted, the misshapen shape of the trees made her heart turn to ice. There was just something ominous that prickled her skin with goosebumps.
"Hey, look at that." Rickey exclaimed and pointed to a trail on the other side of the tracks the trail veered off into the woods, a path of some kind. Not something they had seen before. This was certainly an area of the woods they had not visited before, that much Anna was certain.
"Let's check it out." and before she could answer Rickey was already off the rails racing down the slope to where the road began. She followed behind him with a bit of apprehension, uncertain as to why, but it was something about the way the woods darkens down the path that made her spine shiver. As she jogged down she noticed something submerged in the undergrowth of the forest. She walked over and brushed away the shrubs and moss of what appeared to be a sign. The writing was barely legible for Anna to read.
"Cold Hill Road…" Anna said in the driest tone should could manage.
"I didn't know there was a road this far out in the woods." said Rickey. "Let's go see where it leads." as if he had just made the discovery of the millennia.
"Something doesn't feel right." Anna protested.
"Get the sand out of your cooch and don't be such a wimp." he said with a twisted look on his face.
"Rickey Gallagher Peterson," she said. "Do you kiss your mother with that foul mouth of yours?"
"Every morning." he replied with a foolish grin. She sighed; Anna could see that Rickey had already made up his mind. She humored him (Heaven knows why) and followed Rickey as he started down the long, dark path.
They walked along for a half hour, maybe forty-five minutes. Everything was strangely still as if time did not exist in this place. The trees were dressed in shadows. The path grew narrow making Anna feel a bit claustrophobic. She unknowingly gripped Rickey by the bicep. Rickey peeked over his shoulder and saw how close to him she was, he could feel her breath on the nape of his neck. There was a certain boastfulness in his step after that, he walked with his chest puffed out and that silly grin which usually made Anna want to slap him. Rickey was too stuck in the moment to notice what Anna was noticing. The total absence of sound brought a cold chill to her bones. She had not seen a bird, heard the buzz of insects or the rustling in the woods of any critter. She was beginning to realize this was a mistake letting Rickey drag her into these woods. 
Suddenly Rickey stopped. Anna unaware of this bumps into his shoulder.
"Hey, asshole, what's the big idea?"
"Look." he pointed. Just ahead of where they stood, beyond what appeared to be a very old, stonewall (much like the ones used in the old days to mark the property line of a landowner's turf) stood a house; so beaten and worn down that it had not seen human life in at least five decades.
"A house, this way out in the woods?" she asked.
"Who do you suppose was so fed up with the world they built a house out here?" Rickey asked.
"No clue." She replied. "Somebody who clearly doesn't mind isolation." she added. "I can see you're gettin' ideas in your head. Don't think for a second I'm considering goin' in there." Anna said sternly.
Rickey rounded his lips and whistled; one tuneless, almost toneless tone. "Geez, Annie, since when did become such a pussy?" Anna made one backward motion with the palm of her hand forward but stopped herself; she had almost whapped Rickey right across the cheek like a mother does to her son when he starts cussing like a sailor.
"Fine, you stay out here and pout like a lil fruitcake, I'm gonna go have a look inside." as he raced off towards the broken house she followed him saying, "This is a bad idea!"
  The paint was worn away exposing naked planks of wood. All the windows were opaque from the decades of dust and cobwebs that collected. It was a true eyesore for an area such as this. The front steps creaked and moaned as they walked up to the entrance. Rickey gave the door knob a quick shimmy.
"Damn things stuck, here give me a hand."
The two of them pushed against the doorway. While their weight and strength combined was still not something most people would boast about it still should have been more than enough to force the rickety door open. It felt as if something was pushing back from the other side. Finally the door gave way and eventually flung itself wide open. Rickey lost his balance and went tumbling into the dark corridor. Anna could not help but laugh at this, seeing Rickey fall like he usually did walking out of Clancy's pub on Saint Patrick's Day weekend.
"Quit laughin'!" He yelled, but Anna could not stop, she continued laughing some more until the point where she was hacking in loud, dry cackles. Her laughing eventually subsided and she lent one hand out to Rickey to help him up, but Rickey still feeling ridiculous swatted her hand away. He helped himself onto his feet; he then brushed away the dust on the sleeves of his shirt and on his shorts. They stared down the corridor into the abysmal darkness of that place. Rickey pulled out a little pen light from his back pocket to light their passage.
They walked into what was once a well-ornamented family room. The sofa sat at the center with two armchairs on opposite sides along with a fireplace. The house's only residents were the spiders. Many generations of them laced the walls with cobwebs which only added to the ominous sensation Anna was feeling in the pit of her belly. It had been many decades since any human footsteps had echoed through these hallways. The curtains were not drawn, the light shined dimly through the obscure glass. They went into the next room which was the dining area, the table was still bejeweled with plates and silverware, the center piece was a vase with what at one time had been a bouquet of fresh flowers but were now wilted, shriveled stems as black as a cassock. Anna walked into the galley; the kitchen was thoroughly modern with wood veneer cabinets and a walk-in freezer. The pantry was mostly bare except for a few items: a bottle of rancid olive oil, a box of stale flower, a gallon size canister of fruit cocktail, a few crumpled tea bags and a stuck together brick of sugar cubes. As she opened the refrigerator door the stagnant air of molding vegetables and rancid meat poured over her, she reeled and gagged before she could force the door shut.
"Whoever use to live here must've left in a hurry." Rickey noted.
The back of Anna's throat had gone dry, "Can we please go?" Anna asked in a small, sick voice.
As they turned to leave the room something shifted overhead. They didn't jump but rather they simultaneously stopped and looked into each other's eyes with a new apprehension.
"What the Hell was that?" she asked.
"Don't know," Rickey replied. "but it's coming from the attic."
"Can we please leave well-enough alone and just get out of here?" Anna asked Rickey, but Rickey did not hear a word of what she said. Instead he followed the noise; he went to the stairway and cautiously went up. He listened carefully, for a minute the house was quieted and he thought maybe the sound was just a family of squirrels that had made their way into the crawl space. Then the sound grew loud again. As they came to the top of the stairs all the doors were left open and on the other end of the hallway was another set of stairs which lead deeper into the house's construct. 
"Must we look?" Anna asked in a whimpering voice.
Rickey just looked at her stolidly and pointed one finger down the stairway. "If you want out, now's your only chance. If not, shut-up and keep those lips of yours sealed!"Anna gawked at him as if he had just recited some kind of taboo; but she did not flee instead she proceeded to follow him. Although Rickey may be a pain in the ass at times she still had feelings for him (platonic feelings, of course).
They walked down the corridor; Anna peered into the rooms as they passed by. Just bedrooms that were cluttered with pieces of broken furniture, dirty cane bottomed chairs, chests of drawers, cracked mirrors and decrepit bedsteads. There was no light, for all the windows were draped shut and veiled with grime and cobwebs. The sight of these forsaken rooms and pieces of furniture only helped her anxiety seize her by the throat and close it so tightly that she could not swallow. 
As they climbed the last flight of stairs to the top floor of all they discovered another long corridor with one door at the very end of the hall. Only this door was different from all the others in the house. This one was chained shut to the radiator outside and on the door's plain, dark composition was a pair of uneven white paint streaks; one stretched vertically and the other horizontally so they intersected at a right angle. A cross Anna thought. When they came to the end of the hall Rickey jiggled the door handle once or twice.
"Why would they chain this one shut?" Rickey asked.
"Maybe they didn't want anyone getting in…" Anna replied but paused a moment for dramatic effect before she said, "Or anything getting out…"
"Help me find something to break it."
"Are you crazy?" she raised her voice.
Rickey looked surprised. "What's wrong?"
"Whoever put this chain here did so for good reason!" Her normally calm and pleasant demeanor changed and her face contorted in an all – consuming anger; her nostrils flaring, her eyes flashing and closing into slits, her mouth quivering. "You got no business opening that door!" She paused a second time. Sometimes she felt Rickey was so dim that he couldn't pour water out of a boot with instructions on the heel.
"Hasn't anyone ever told you idle hands are the Devil's pawns?"
Rickey did not reply back, he just stared at Anna with a bewildered gaze.
"Never mind…" Anna said impatiently.   
"Look, whatever was locked in this room can't still be breathing. No one's lived in this house in ages. Whatever was put behind this door has since joined the congregation of the dead." He said so daringly.
"I suppose." she replied tentatively. 
"Good, now go find me a brick or a stone to bash this chain so we can have a look inside."
Anna hesitated then replied, "N-no…"
Rickey looked at her with confusion. "Regardless, we have no business lookin'. If you want you can dig your own grave." She said with her arms crossed and a spiteful scowl on her face. Rickey handed her the flashlight and as he walked passed Anna he mumbled something underneath his breath, but it was just loud enough so she could hear him. "Pussy…"
She would not give him the satisfaction of acknowledging his rudeness. She stood there stone- faced as he walked by.
Minutes later he returned with a large stone he found out in front of the house.  The chain was corroded by decades of rust. The moisture from the holes in the ceiling along with other attributions of nature would make breaking the lock as easy as collecting lint in your belly button. Rickey held the chain tight in one hand and the stone in the other. Anna's hands trembled as she struggled to hold the light steadily. With one loud and quick strike the chain gave way. For a moment both stood silently staring at the door handle. Rickey reached for the knob and turned it. The sound of the hinges withdrawing from the strike plate could be heard throughout the house. The door opened inward, darkness loomed over the room as the two of them entered.
"Why is it so dark?" Anna asked. "Shouldn't there be windows?" there should have been, they saw windows on the top floor as they came in. Suddenly that was when they noticed it; all the windows in that room were boarded up with planks of wood. They were boarded up so heavily they were almost unrecognizable. When Anna shined the flashlight on each one Rickey's mouth hung open with a distorted look of horror. Each window was embellished with white streaks of paint; one stretched vertically and the other horizontally. The same mark they saw on the door when they came in.
"God in heaven…" Anna whispered.
"What is this place?" Rickey asked now scared to the point where he might cast a long shadow along the seam of his crotch.
"We should have never come here." Anna replied.
Then from behind them something groaned and shifted. Rickey and Anna both heard the sound. She gripped the light tightly with both hands and to their unwanted desire turned to where the noise came from. She brought the flashlight up so it was level with the origin of the sound. When their eyes met with it they screamed like little children. Anna dropped the flashlight and they both ran out of that dwelling faster than you could possibly imagine. They ran all the way out of those woods screaming like kettle teapots on a stove and they didn't stop until they reached the railroad tracks again.
Two months had passed and classes for the new semester were a few weeks away. Anna had not spoken to Rickey since their encounter with the thing in the attic. She remembers the last conversation they had before they parted ways.
"Did you see it?" Anna asked Rickey.
"Y-yes…" he stammered as he replied.
"It was nailed to the wall." With railroad spikes an indistinct voice spoke in Anna's head. It was nailed to the wall with rail road spikes.
"We can't tell anyone what we saw." He said.
"Why not?"
"Because they'll think we're loony tunes, what would we say to them? I'm not even entirely sure what it was…"
"It was-"
"Don't say it!" Rickey interjected. "Please, don't say it."
The two of them stood there for a few minutes, neither one said a word. The silence hung in the air like the suspended moment before a falling glass shatters onto the kitchen floor. How long? She thought. How long has it been trapped up there? Just how many years has it been alone in that place?
"What should we do?" Anna asked finally.
"Nothing…" Rickey replied. "We'll do nothing. We will take this secret to our graves and we will never speak of this to anyone. Do you understand?"
Anna nodded in agreement, she wanted to forget what she saw, but how could she? It defied everything she ever believed in. Everything through scientific explanation could not shed light on their experience; but, perhaps it was best that they try to forget about it.    
One night in August, Anna's phone started ringing, she answered. "Hello?"
"Anna, it's me!"
"Rickey?"
"Yes…"
"Rickey, what's going on?"
There was a long pause on the other end then Rickey hissed, "I did it, Anna!"
"Did what, Rickey? What are you saying?"
"I did it! I went back to that place; I went back into that house."
Her upper lip quivered as the thought of that place skimmed across her mind. "What did you say?" she asked as if she was on the verge of tears.
"I went back! I went back into that attic! A-and I-I let it out. Owe Heaven help me, Annie, I let it out!"
"W-why would you do such a thing?"
"I don't know, I'm so sorry, Annie. I-" he paused. "There's something outside my window…" Rickey said in a strained whisper. Suddenly, Anna felt a cold chill crawl up her spine as if there was a sudden drop in the room's temperature.
"I can hear it breathing…" he said. "No, Anna I-I think it's trying to talk…"
"Rickey?"
"I think it wants to come inside."
"Rickey!"
The sound of shattering glass followed by the unending cry of Rickey's dying screams ripped through her eardrum then faded out all together.
"Rickey!" she shouted into the mouthpiece, but Rickey did not answer. Rickey would never answer anyone again. 
Rickey's parents would not discover what had happened until after Rickey was gone. There was no body. A trail of blood was found leading from the nylon carpet onto the windowsill. The state police homicide investigations unit took a sample of the blood. When the DNA test came back, the blood was undoubtedly Rickey's. The state and local police and the county sheriff's would search for many weeks but eventually would declare it to be a "cold case". Anna's mother would attempt to comfort her daughter and in an arbitrary act she would ask her daughter, "Were you and the Peterson boy ever…an item, Anna?" But Anna would not respond; she would just stare impassively at her mother for the longest time.
Weeks went by and Rickey's tombstone was planted along with his vacant coffin in Saint William's cemetery. Anna was still heartbroken over the disappearance of her friend but to make matters worse another teenager had vanished. A girl this time, Abigail Thatcher, who had lived just two blocks down from Anna; she on the other hand had been taken at twilight while walking home from a nearby friend's house. Kidnappings were not a customary occurrence in their community so the chief of police declared a curfew be put into effect. People were too nervous to leave their doors unlocked anymore, parents monitored their children at bus stops every morning and the state police added additional patrol units to the town.
  One night Anna lied awake in bed staring up at the ceiling. She regretted it all, everything that lead up to that point. She'd wished they'd never gone down that road, she wished they never went into that house; she wished they'd never gone into that room and saw what was nailed onto that wall with giant railroad spikes. It was nailed to the wall as Jesus was nailed to the cross. Whatever it was God cast it into the pits of despair a long time ago. It called to him…It's called out to him ever since that day.
The house still stood in its place miles away, that awful place where it stayed hidden for so long. What other secrets lie dormant in the house on Cold Hill Road? What else may live within those derelict walls, a Banshee, a Wendigo, maybe a Pukwudgie? What other entities lurk in those dark corridors?  She asked herself these questions and many more repeatedly but she would find no answers. Then her train of thought was interrupted when an idea crossed her mind; in a hazy voice it spoke- Drive a stake through its heart, seal it away in that room and burn the house to the ground…She contemplated this for a minute or two, then she decided. She would put it to rest the way it should have been put to rest a long time ago.
In the late evening just before dusk, Anna stood at the edge of the property. She looked down at her watch; it was fifteen minutes past six. The house was just the way she had left it months before, an old and dilapidated foundation. Her eyes were focused on the third floor, as if her vision could see through solid objects and she was staring into that abysmal place. The beast will always return to its lair…she thought. That's where it goes to rest. That is where I will find it… By her side stood a canister of gasoline, in her back jean pocket she had a booklet of matches. In her right hand she wielded a flashlight and in the other was a makeshift prop or picket she found in her father's tool shed. The end was filed, the tip was uneven but sharp enough to the point where she would prick her finger and bleed. Around her neck she wore a sterling silver cross. Her mother and father were both lapsed Catholics, but Grandma Deloris was still a proud follower of the church. She gave it to Anna as a present when she was young. 'Child, may this gift protect you from all that does not walk in the light of the Lord. May it guide you through the valley of shadows when things seem most dark.' she would say. Anna hoped Grandma Deloris was right, that it would protect her now when she needed it most.
As she began her ascent through the house a dark aura crept over her. She assumed she had the element of surprise, that it would not be expecting her, but what if it predicted this? Perhaps this was its plan all along, to bring her to it… she would not allow herself to think like that, not now after she had come this far. When she came to the top of the stairwell the door was opened ajar. This is it! She thought as she walked back down the long corridor.
Anna stood at the threshold for a moment or two then she stepped forward into that room.
"I know you are here." She said aloud as if she were announcing herself to the room.
There was no reply, just empty silence. In the far corner of the attic just at the rim of her lights glow was a pile of earth in which things squirmed and moved. A bed…that is where it goes to rest she thought.
Then suddenly she felt a stiff breeze brush the nape of her neck, she had to be quick otherwise it would take her as it did to Rickey. She leaped forward to create some distance then turned. Then to her surprise she thought her eyes were playing tricks on her, and then she realized it was real.
"R-Rickey?"She said in a cold and incredulous tone, she could scarcely breathe. There standing in the doorway to the attic, living and breathing was Rickey. She had almost dropped the light and stake and rushed to hug him when she noticed something off about him. His skin was pale as milk and his clothes were covered with soil; but what worried her most was the smell. It was a fowl stench like copper and spoiled meat. To her eyes capabilities, on one side of his neck were two wretched puncture wounds still caked with blood.
"Y-you're…" she dithered.
The next thing she knew she found herself staring up at the ceiling. Above her loomed a solid shape. It hung from the rafters by its feet just like a bat. It peered down at her with two fiery-red irises that reminded her of burning embers. She attempted to emit a cry for help but could not find her voice. I should have never come back here! She thought. Her only exit was blocked; Rickey smiled a sick grin which revealed two silky-white fangs on his top row of teeth.
The thing on the ceiling lowered itself from the rafters and stood over her dressed in a long, dark cloak which only revealed the brim of its insipid face. Before she had time to think the face of the bizarre being thrusted forward so close to her own that she could almost have touched it with her lips. It was the face of a common man, but dark and with sick features. It was the face of a malignant presence with terrible human countenance.
She was so petrified by the being that the picket and the flashlight fell out of her hands, she was now unprotected. It pulled her close; its pale hand squeezed her shoulder tightly. The touch of its skin against hers did not feel cold but instead felt like an animal's hide. Her head was thrown back violently, seconds later she felt a great amount of force and the tepid heat of blood flowing down her neck. Her field of vision was becoming clouded and the light in her eyes was fading rapidly. A thought skimmed across her mind in that instant, I feel cold. Her head felt light and her skin grew pale then a second thought appeared. What will I do now? Someone, anyone, will nobody help me?
---
Credit: Connor Scott
Copyright Statement: Unless explicitly stated, all stories published on Creepypasta.com are the property of (and under copyright to) their respective authors, and may not be narrated or performed under any circumstance.