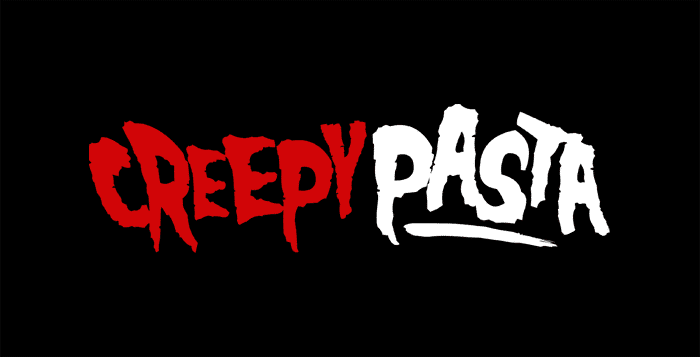 25 Jul

Mr. Wiggles
Share this creepypasta on social media!
📅 Published on July 25, 2015
"Mr. Wiggles"
Written by
Estimated reading time —

12

minutes
My mother had gotten it for me at a neighborhood garage sale. The family had just lost their son, about my age too, nine or ten and they were trying to get rid of some of his older toys, and other things they didn't need around the house. It had been horrifying; as my mother perused the various things they were selling I went off to play on the tire swing that was hanging from the tree in our backyard.
I had been shy as a kid and the entire neighborhood seemed to be partaking in the event. I watched as the Pearson's daughter, Ella, ran away from the Michael's sons, Ronnie and Eric and the Thompson's daughter Lea. They all seemed to be in good spirits as they ran and laughed and screamed and giggled.
The Masters', the parents who had just lost their son, would tell the children to be careful when they were running through the tables, but the other kids were oblivious to anything they would say.
I sat in my tire swing watching the others have fun when I noticed something brightly colored leaning against the trunk of the old oak tree from which the tire swing hung. It was a little octopus doll. I stared at it for a while before getting out of the tire and bending down to pick it up. I searched the thing, turning it upside down, every which way, even holding it by one of the five arms that it had and watching it dangle in the air.
The dolls body was green, its five tentacles ending in a bright splash of pink as if the thing were wearing mittens. The tentacles seemed as though they had been torn off and hemstitched back on several times because the seams didn't match, but at the time I hadn't really noticed that. It eyes were made of black buttons and it wore a huge bright smile to match the yellow hat it wore.
I felt strangely attracted to the little doll and started to play with it. I put it in the swing and pushed it and watched it fall and hit the ground and I actually laughed. I never used to laugh unless I was with my friends or parents. I would then pick it up and do it again and again. Each time I would pick up the doll to put it back on the swing, its smile would seem bigger.
Again I pushed the small doll in the swing and watched it tumble to the ground when a thought came into my head. Why had the doll been laying against the trunk of my tree? I realized that maybe one of the children had left it and I was being selfish with their toy. I picked up the doll and hurried over to my mother. When I showed her the toy she frowned and took it from me. She approached the group of children, where they were sitting in the sun drinking lemonade that Ella's mom had brought out. She asked each of them about the doll and each of them said that it wasn't there.
Mrs. Masters' approached my mother and they spoke to each other and my mom tried to hand the doll to Mrs. Masters, but she quickly refused and shoved the doll back into my mother's hands. My mom tried to speak to her again, but she broke down in a fit of crying and ran in the house. My mom came back over to me and handed me the toy. I asked her what happened and she said that the doll had belonged to Jake, the Masters' son. My mom told me she was actually pretty eager to get rid of the toy for some reason, but I didn't pay it any attention. I had a new toy a new friend at that. I started to play with the toy when the other kids came over and teased me for having a doll and being a boy.
I started crying and they laughed at me, I dropped the doll and ran over to my mother and told her what happened. She looked back at the children and ran over quickly. A small crowd of adults had crowded where I had just been and a few of them were screaming. Ronnie, the one who teased me, was retching on the ground and all of the other kids were too. Their parents grabbed them and took them home. My mom came back over and handed me the toy, frowning.
A few days later I was playing outside again. We had just had a rainstorm and the grass was wet so I was wearing my rain boots. Puddles were everywhere and I jumped around in them, making it a game. I had the octopus in my pocket, which I had decided to name Mr. Wiggles because I thought it sounded funny since he was an octopus. As I was jumping around Mr. Wiggles would occasionally fall out and land in the puddle too, getting dirty, but I thought it was funny and I would pick him up and put him back in my pocket.
Later that night my mom, dad and I were eating dinner when my mom got a phone call. She excused herself from the table and answered the phone. I tried to hear what she was talking about, but she was too far away, so I continued to feed Mr. Wiggles, getting food all over his face. My dad watched me and said that Mr. Wiggles was going to need a bath. He picked him up and took him into the laundry room and dropped him in the washing machine. He poured in some soap and turned it on and returned to the table. Mom came back a few minutes later.
She said that the neighbor kids had all gotten sick from some rotten lemons they had used in the lemonade, at least that's what the doctor said for each of their checkups.
I went to bed upset, because Mr. Wiggles was still in the washing machine. My mom kissed me on the forehead and told me that I would have him in the morning. They went to bed, but I couldn't sleep because I wanted Mr. Wiggles back, but shortly after I fell asleep.
Around two in the morning I woke up to a thumping sound in the hallway. My door was cracked and there was a nightlight in the hallway in case I needed to use the bathroom. The thumping kept getting louder as it moved down the hallway and I started to hide under the covers when I saw a shadow cast on the wall. It looked like strips of yarn being swung around wildly and I shrunk under the covers and the thumping went away. I peeked over the covers and the shadow was gone. And Mr. Wiggles was sitting on the floor by my door, still dirty, a puddle of water forming beneath him.
I didn't move because I was still scared, but slowly I swung myself out of bed and walked over to the door and peeked out in the hall. There wasn't anything there, so I grabbed Mr. Wiggles quickly, closed my door and jumped back in bed.
The next morning my mother I heard my mother complaining about all of the puddles on the floor and when she found me holding Mr. Wiggles she told that I was grounded and she took him away from me and threw him back in the washing machine. I tried to tell her that I didn't get him out, that he was at sitting at my door earlier that morning, but she didn't believe me. When I told her that I heard something in the house last night and saw shadows in the hall she became worried. She told dad and they talked for a while before he called me into the living room and asked me what I had seen. I told him about the thumping sound and the strings that looked like rope being swung wildly in the air. Dad frowned and wanted to inspect the puddles, but mom had cleaned them earlier that morning.
Dad went into the garage and I heard him moving things. He then came back in holding a long strip of black cloth with a metal piece sticking out of the end. He grabbed the metal piece and started pulling on it and slowly a long blade of metal came rasping out. Mom said it was a machete.
That evening I was told to go to my room and lock the door. I had been ungrounded for some reason. At around 9:00 p.m, I went into my room and locked the door. I could hear my parents getting ready for bed in the next room. They were talking quietly and my mother sounded worried. I crawled into my bed, still upset since Mr. Wiggles was being washed for the third time since the dirt and food had stained him, and went to sleep.
Again around 2:00 a.m. I woke up and heard the thumping, though this time I felt safer because my door was closed and locked. Suddenly the thumping stopped when I heard a creak in the next room as someone got out of bed. The creaks crept into the hall and then stopped. The creaks then returned to the bedroom and stopped once again. Then the thumping began, except this time it was right at my door. No, the thumping was coming from my door. I got out of bed and then stopped and so thumping. I wasn't supposed to open my door for anyone.
Suddenly the thumping resumed and this time it seemed louder and faster, like whatever was causing it was trying hard to get in. I heard the creak from next door again and then my parents door opening and a scream. My dads running footsteps through the hall were like thunder and then there was a crack and an odd gurgling sound. Then I heard them the soft cries of pain coming from my father. I started towards the door and unlocked and opened it and found my father on the floor, a large pool of crimson liquid seeping into the carpet around him.
I screamed and then my mother came into the hallway and screamed. She ran to my father and then told me to go get the phone and call 911. I ran into the kitchen and grabbed mom's cellphone and pressed the numbers and then ran back into the hall and was about to hand it to her when I saw something standing over them. I froze and from the phone I could hear someone answer, but I dropped it and screamed.
What I saw was not something you could not imagine. The thing had no eyes that I could see, but I could feel it watching me. It was a large, fat, bulbous creature with hundreds of leathery tentacles protruding from whatever could have possibly been beneath it. The tentacles whipped around in quickly in every direction and they were beginning to cover my mother and father, her screams echoed through the house. The tentacles wrapped around them both and I saw as they slowly were dragged towards the floor. The screams I heard were, gruesome. They were quiet and throaty, almost as if they were drowning. That is when I noticed the thick oily fluid pooling on the floor and I realized that my parents were being crushed into this creature, this abomination, and yet I still couldn't move. Only watch and listen as my parents slowly became nothing beneath it, their voices all but disappearing in the night. Then the creature slithered towards me and I finally found the ability to move my legs, only to try and save my own life.
I ran down the hall and into the kitchen, I was so young then that I wasn't very good at choosing hiding places so I crawled into our cupboard and waited. I could hear the thing moving around outside. It was slow and there was a loud scratching sound that followed it. I didn't move, I didn't breathe, I couldn't think. What was this thing?
I heard it enter the kitchen and then it was silent. For a fleeting moment I thought that it was gone, but then I saw one of the tentacles reaching under the gap in our cupboard door. I scooted back as far as I could and closed my eyes. I was breathing heavily and my lungs didn't feel like they could take in enough oxygen. The thing outside started clawing at the door and I screamed. I screamed as loud as I could and then started crying. I thought I was going to die, but suddenly the tentacle retracted itself and the creature outside began to slither out of the kitchen and into the hallway.
I waited, at least that's what I want to say I was doing. I was actually rooted to where I was sitting with shock. I didn't hear the creature anymore, but I only got the courage to move hours later as the sun was rising. I crawled slowly out of the cupboard checking all around me before stepping out completely. On the floor there was a trail of blood that led away from the kitchen and into the hallway. I followed it. It was a stupid choice. The hallway was covered in blood and I couldn't but look in horror at the size of the pool.
I tried to move around it, I just wanted to get to my room and sleep and never wake up, but it was unavoidable in the small space, so I had to step through it. I left footprints on the carpet and peeped in my room, nothing seemed wrong, but I was still afraid to go in there after what happened. I walked into my parents room and wiped my feet off and crawled into bed.
Hours later as the sun was beginning to set I opened my eyes and immediately started crying as the finality of the situation hit me. My parents were gone, they were gone forever, when I heard footsteps in the hallway. I curled myself into the sheets and tried to act like I wasn't there when I felt warm arms wrap around me. They pulled me out of the sheet and I stared in astonishment as my dad picked me up and hugged me.
"It's okay, it's okay, you're alright. It was just a nightmare." He said and I couldn't help but wonder how he was holding me. He had died, been eaten by that thing, so had Mom, but I could hear her working in the kitchen. "But…but…" I started but my dad hugged me closer and told me everything would be alright again. He then set me back down on the bed and told me that he would bring my dinner into their room and that I still needed to rest. He walked out and I could hear him and my mom talking quietly in the kitchen. I couldn't understand what they were saying, but I knew it was about me.
I started looking around the room to make sure I was actually seeing what I was seeing. Everything was as it should have been, at least I thought at the time. I got out of the bed when I noticed something green sitting by the door.
I got that gut feeling you know, like in horror movies how when your screaming at the people not to do something, but they do it anyway, well I did it and you don't understand how seriously you should listen to your gut.
Laying on the floor by the door was Mr. Wiggles. The green color that he was before was now a mottled brown, almost red and the floor beneath him was wet a dark puddle surrounding him. I stared at him for a moment and saw the tentacle begin to move out from under him, moving towards me. Then the doll hopped and more tentacles began to expand out from him. I screamed and blacked out. The last thing I remember feeling was the warm sensation of a rough string running across my cheek.
……………….
Sometime later I woke up in a strange room. The walls were white and the bed was strange, it had some kind of plastic side guards and there was a TV mounted in the corner of the ceiling. A lady with long short brown hair was sitting on a chair next to my bed and seemed surprised that I had woken up. I asked her where I was and she shook her head. She told me I was in the hospital, because I had slipped into a coma. According to her I was found in my house after the police tracked the phone call I had made, they found the blood and the traces of some chemical compound that left a trail from the kitchen into my room. They found me in my parents room, unresponsive and immediately shipped me to the hospital. I had been in a coma for 4 months and my parents were missing, though assumed dead.
Everything came back to me in the blink of an eye and I burst into scared tears. The nurse held me and told me that everything would be alright and that made me cry more. After I finished crying she left the room and told me that she would be back in a moment with some of the things they found at my home. I simply nodded and tried to go back to sleep, but I couldn't. When the nurse came back with a box of things they had collected I rummaged through them and stopped when I saw him.
I picked him up and looked at him. I was hit suddenly by a wave of nausea and threw him on the floor. The nausea didn't go away and I bent over the side of the bed and vomited on the floor. The nurse became worried and checked my readings and found that my heart rate was beginning to border the normal for a kid my age. She scrambled out of the room and called in a doctor who put something in my IV. I became dizzy and tired, but I kept my eyes open and locked on Mr. Wiggles. He didn't do anything, he didn't move, but one long slender tentacle reached out from beneath him and inched towards the nurse's leg. I fought the drugs they gave me and told the nurse to look behind her, she did and her eyes became huge when she saw the tentacle. She screamed "Snake!" and ran from the room. The doctor looked behind him, sighed, picked up Mr. Wiggles and left the room as well.
A few days later I was discharged from the hospital and told I would be living with my uncle for the time being. I didn't really know my uncle, but he quickly became like a dad to me and living with him was normal for a couple of years.
When I turned eighteen I decided to move out, just to have a reason to be alone. I still wasn't exactly over with Mr. Wiggles, but since that day in the hospital I hadn't seen him, and I really didn't care. Although a year after I was discharged I heard the doctor who had taken him away went missing as well as the rest of his family. I tried not to think about it, but I knew what happened to them.
After moving out my uncle helped me get started with a condo. The place wasn't bad and the neighborhood was safe so it suited my needs. We moved all of my stuff in and I got to work getting everything put in its place. After I had put everything away, I stacked all of the boxes in a small attic space that came with the building. I was putting the last boxes away when I noticed one labeled old toys. I was curious so I rummaged around in the box for a while, but I didn't find him. I remember that sigh of relief I had, right before I saw it, a small green splotch on top of one of the boxes across the room. I didn't want to look, but I couldn't stop myself.
There Mr. Wiggles sat, dozens of tentacles spread out beneath him, his button eyes gleaming in the dull light.
Credit To – Talon Smith