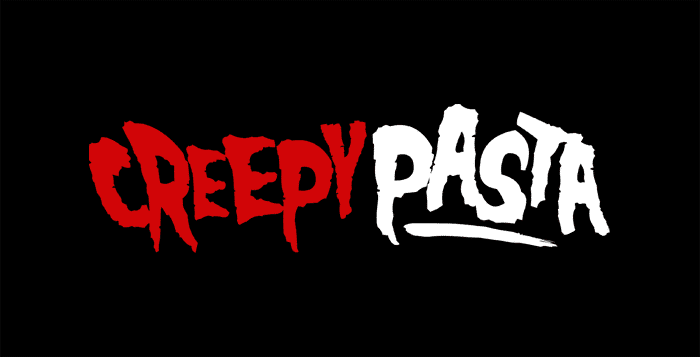 17 Apr

Mess
Share this creepypasta on social media!
📅 Published on April 17, 2013
"Mess"
Written by
Estimated reading time —

4

minutes
I awoke with a start as I heard a loud bang out in the street. I HATED noise before 8:30 AM. I have OCD, so the tiniest things can set me off.
Annoyed, I pulled on my bathrobe and walked out the front door to see what the commotion was. I stopped to fix a flower that was drooping to the wrong side. Immediately, I was assaulted with the world's imperfections. I gave a silent yell as I surveyed my block; it looked like a disaster zone. A house down the street was on fire, and people were running out of it, screaming. Overturned trash cans and makeshift sand bag barricades lined the sidewalk. I gave a small "humph" and turned on my heel back into my house, locking all 4 of the bolts on my way in. I checked to make sure all my windows were boarded properly; everything seemed ok.
I moved over to the living room, grabbing the orange juice container and pouring myself a glass before I sat down on the sofa. I flipped on the television, and the hum of the backup generator kicked up as power usage increased. For the 4th straight day, the state's emergency broadcast system was airing. I sighed, and returned to the kitchen to make myself a piece of toast. I was tired of the broadcast. I was hoping they'd be back on schedule with the morning news soon.
"The governor has issued a state of emergency. This broadcast has been tailored to your area." A short pause. "Residents of San Diego and Imperial Counties are urged to make their way to the Red Cross centers in San Diego and El Centro. If you are unable to leave your home, lock and barricade your doors and windows. Arm yourselves with any weapons you can. Firearms are most effective, especially when aimed at the head. Remember to stay hydrated if infected. The CDC has so far been unsuccessful at finding a cure, but it is noted that staying hydrated keeps the immune system functioning properly. If an infected has already passed and returned in your household, do not hesitate to euthanize them. We repeat, DO NOT HESITATE. Remember, the Red Cross has centers in San Diego and El Centro. The military has camps throughout the state. Please stay safe."
I recognized those closing words, and switched off the TV to conserve power. Another loud bang could be heard outside. I jolted, alarmed at the noise. I swore under my breath, I straightened the sofa pillows as I stood up, making my way back to the front door. Another bang. Looking through the peep-hole, I saw a disgusting figure knocking its head into my front door. It was one of the zombies, with rotting gray skin and yellow eyes. There was a festering wound on its neck; its dirty, blood-stained clothing accentuated its repulsiveness. Horrified, I stepped back. I had only seen the zombies on the television, never in real life. I wasn't sure what to do.
Suddenly, a gunshot roared across the street, ripping into the zombie's skull. It fell immediately, its brain and blood all over my porch. I nearly fainted. So much mess. I heard a loud whoop, and then the rippling sound of a motorcycle engine. I realized that I wasn't safe in my home anymore. But with OCD, I found safety in what was familiar. The crowded, dirty city was not familiar. I knew it was foolish, and later I regretted it, but I chose to stay home.
I could hear the zombies becoming restless outside later in the evening, wailing late into the night. A few times I heard screams as the living tried to escape. One sounded like Mrs. Avery from two houses down. Another like Mr. King from around the corner. I vowed to try to escape while I still could the next day. With the thudding of zombies against my door, I fell into a fitful sleep.
The next morning, after gathering everything that would fit in my car and my Smith & Wesson, I backed out of my driveway for the last time. The air conditioning in the car cycled in the putrid stench of decay and vomit. The smell was overwhelming. I glanced around, trying to see if there was anyone nearby. Only zombies. They rushed over to my car, banging their bloody fists against my beautiful Lexus. One smeared entrails all over the window. I gave a small yelp, and floored the gas pedal to get away.
Minutes later, I was driving down the freeway. Overturned cars littered the road, with a few struggling bodies trapped in the wreckage. I hoped that those struggling were the undead. I passed a hospital with a large, crude banner reading "No help here, Try Mercy," written in black paint. I shuddered at the thought of hospital patients, trapped in their beds, as the undead came limping down the hallway. I was amazed that everything had gone to ruin so quickly. Pent up inside of my perfect house, I had no idea what the rest of humanity was facing out in the world.
All of a sudden a zombie came trundling out in front of my car. Noticing it, I instinctually swerved to avoid it, which proved to be a mistake. I slammed into the center divide at about 65 miles per hour, flipping a few times before coming to a stop upside-down. My arm was twisted in a less than glorifying position, and I had multiple gashes and cuts from broken glass. Worst of all was the fact that I couldn't move my legs. I didn't know what was wrong. There was blood all over the place, gushing like a fountain. So much crimson, disgusting blood. I began to hyperventilate, and soon I was hysterical.
"Help!" I screamed. "Oh, God, someone help me! Please!"
Bad idea.
The zombies, hearing my loud cries, began to migrate over to my car. Where I couldn't move my legs. Where I was defensless.
I screamed more. I wildly attempted to get myself free, but I simply couldn't. Eventually, as the first zombies began to reach in through the window, I accepted my fate.
Delirious with blood-loss, I found myself with a childish grin. I felt dizzy as I said my last words.
"Just don't make a mess."