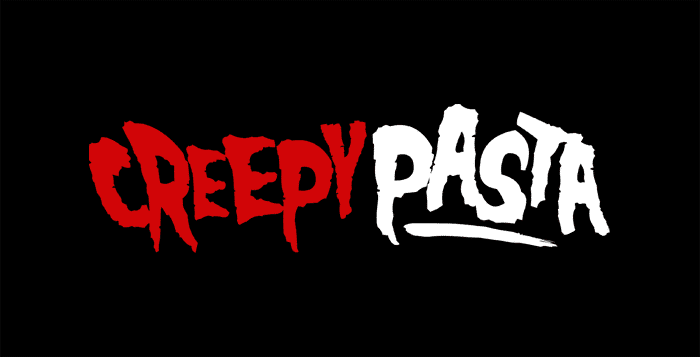 03 Feb

A Funny Thing Happened
Share this creepypasta on social media!
📅 Published on February 3, 2014
"A Funny Thing Happened"
Written by
Estimated reading time —

10

minutes
There was no doubt – my mouth had moved a centimeter to the left overnight. I check between reflection and picture before accepting the impossible.
"Hitler, you gotta see this," I call to my roommate, nicknamed for being the image of Arian perfection – blonde hair, blue eyes (the works). I find him in his favorite pass-out hiding place – behind the couch under a layer of PBR cans.
"Listen, something funny is happening. I think I'm turning into one of those weirdies from the X-files!" I give him a shake.
He doesn't show any response at all, not even his trademark, 'Fuck off'. Looks like you reached for the moon and landed on your face last night. I'd hate to be you in a few hours.
Content my transformation would remain after Hitler wakes up, I head to the kitchen for a breakfast of B12 vitamins before returning to the couch. I find a fresh nitrous cartridge from the box on the coffee table ('Whippit good!' as sage Hitler would say), load it into a brass cracker and give it a healthy twist. The aluminum seal punctures with a satisfying pop. Finally, I snap a balloon on the end and gently unscrew the device, filling the latex sphere with precious laughing gas.
Waiting for the air to warm up, I bounce the balloon against Hitler's sleeping face, "Remind me, I take two vitamins for every lung-full, right? I don't wanna get limp-dick. I like having feeling in my extremities." He gives a huge yawn and rolls over on his side. "Two it is then."
I always get laughy before partaking in any narcotic, and this time's no different. I can hardly control my excitement as I pick the huge balloon off and take in a breath of the sweet-sweet drug. My vision blurs and all thought takes on a slanted quality. Our dog Trigger trots in from the hallway which is about the most hilarious thing I've ever seen. I laugh and (can it be?) Trigger laughs with me, licking chunks of hair out of my face.
For a brief, awkward moment, I consider French kissing the Golden Retriever when I'm hit with a wave of dizziness. The room spins before me and I have the nauseating feeling that I'm somehow looking at both the ceiling and floor at the same time. Trigger sits down and tilts his head, wondering what the silly human is doing. I look past him and spot the cause of my discomfort in the reflection of our old TV.
My face has changed again. I raise a hand, too scared to confirm what I'm seeing, but having to know. I touch my right eye which had slipped down (socket and all) to rest beneath my chin. The pain that registers when I nudge its wet surface is proof of the awful reality. My ears too, have gone for a trip around my skull and now reside one on the back of my head, the other on my neck. Though perhaps most terrifying of all is a new eye which has opened on my cheek. This one a different color, unlike mine in every way. And looking; watching me, unblinking.
"Holy fuck, shit!" I look back at Trigger, but he's left the room, unimpressed by his master's situation.
"Hitler! Hitler, wake up!" I really go at him this time, alternating between kicking and slapping. But he's dead to the world.
A doctor! I can call a doctor. There's gotta be someone else who's had this (disease?) problem and been fixed. Even in a shit small- town like this one.
I reach for the phone in my pocket and realize it's not there. NO, NO! Why do I always lose everything? I consider looking for it, but catch another glimpse of my destroyed face in the hallway mirror (I've never been 'attractive' and now my face is a fucking rubix cube) and decide to just drive the five minutes to the clinic. Time is of the essence, as they say. I pull on my hoodie and set out into the late afternoon air of Linderville.
I've only just left the porch when I hear my best friend Chris talking a few doors over, and I pull the hood further down my face. I love the guy to death, but he's never been one for recreational drug use (did nitrous do this?) and I didn't have time for a lecture.
"Ya, I'm telling you," says Chris to a pretty girl in a short dress, "This deer was bigger than a horse. Jumped out like he wanted to die."
I glance at his pickup. Sure enough, the front's been totaled and smeared with blood. That's not gonna be cheap. Sucks to be you, buddy.
I glance inside my garage and stop. Sucks to be me. The car's not there. I think for a moment, the sun beating down and soaking into the dark fabric I'm wearing, when I'm caught off guard by the mental image of headlights cutting through trees. I feel the blood drain from my face and then, faint as a whisper, I recall my brother saying he'd borrow it.
No choice then – I foot it, carefully avoiding the eyes of the few pedestrians I pass until I make it to Dr. Genn's family practice. He'd taken care of me since I'd been smoking cans with a bb gun instead of joints and was one of my favorite people. Even if he couldn't fix me, he'd console me until someone else could.
There's the familiar chime of bells above me as I push through the door. Dr. Genn is sitting behind the counter invested in a crossword puzzle, his KFC Colonel beard twisting between his fingers.
He hears my approach and looks up smiling, "Well 'an how can I be of assista-", he stops when he meets my eyes (well, eye), and then casts his gaze around the room as if he'd forgotten where he was.
Conflicting emotions dance across his face, alternating between fear and revulsion, the desire to help and the urge to run. I give my best smile, despite the flutter of unease in my stomach.
"Get out." He says with such finality that it catches me off guard. This wasn't what I'd expected from the man who'd given me suckers for booster shots.
"Dr. Genn-," I start, but then he stands up and shouts.
"Get out! Get out of here, whatever you are, and don't come back!" His eyes bug out and his lemon tea falls to the ground in a twinkle of glass and ice.
Never had I been rejected so out right by someone I cared and respected. It hurts in a way I hadn't experienced since childhood. A loss of control, I suppose (or a challenge to what you thought you knew as fact). I back out the door, bells jingling overhead and run to the only person I knew who would never reject me, never run in fear.
Day has moved on towards dusk when I finally arrive at the gates of Cedar Hill Cemetary. It must be a holiday because I'm not the only who's chosen today for a visit. A large procession of people mill about the stones, leaving flowers and tears on the graves of their relatives.
I look up at the overcast sky. Perfect weather for a depression-session. My dad's headstone stands near the middle of the manicured lawn. I could find it eyes closed, I'd been here enough times – which is good because my face starts rearranging itself again, making me lose my balance but not my motivation.
When I see the familiar mini pine tree, I quicken my stride. I'm practically running before I fall to my knees at the foot of His name, carved for eternity (until acid rain do ye part).
"Dad…" It's not much, but enough to express all the warring emotions inside me. "I need you, Dad. What should I do?"
As if on cue, the voice of my brother Donny drifts from behind me, "This is a shitty situation we're in, huh, Eddie?" I twist around, surprised, but he's not there. A woman glances up at me, meeting my gaze before returning to her mourning.
"Donny, where are you?"
"Ha, well," he replies, "I've been here. Inside you."
For a moment I'm certain my heart has frozen solid. I slip my hands beneath the hood, to the back of my head, and sure enough, a new mouth has formed beneath my mat of hair. It bursts into life and I let out a yelp.
"Nothing?" he says, "I set up the perfect, 'that's what she said', for you." He starts laughing, and Jesus-Christ-I-Can-Feel-His-Mouth-Moving. I feel like I'm going to vomit.
"Donny?" I manage, "Donny, what's going on? Am I having a bad nitrous trip?"
There's no response except for the twitter of blue jays in the surrounding oaks. A light rain begins to fall, and one by one the visitors pop up their umbrellas in reply.
"Eddie," he whispers, "You know you're dead, right?"
The pitter-patter of rain swells and I'm once again surprised at the number of people in the park that day. The sweet smell of rotting leaves reaches my nose and I hold it in, tasting it. Yes, I guess I had known. Some things are just harder to face than others.
"That man – three headstones over," I say, "That's Richard Grady, isn't it? He's dead too."
I feel the extra eye (his eye) swivel on my cheek towards the direction I'm pointing.
"That's him," Donny replies, "Used to piss him off so much in chem. class. Remember when we set his desk on fire?"
I did – when he mentioned it.
"He died four years after his wife," he continues, "There was a rumor that he'd spend more time here than at home to be with her. Looks like old habits die hard."
I watch the old man kneel over the grave of his equally-deceased wife. There's an odd flicker emanating from his face that obscures his eyes, though I'm sure they're filled with grief. Something about the dead mourning the dead gives me the creeps; I shudder and put a hand on Dad's headstone to steady myself.
"It's not so strange really," my brother says, "You were doing the same, just now."
I tremble again, disturbed by the fact that he'd just read my mind.
"How did it happen? Us dying, I mean." I realize I'd forgotten a pivotal moment in my life/death.
"Close your eyes."
I do, and find myself walking through a forest with Donny at my side. We are hiking to the perfect camping spot in the nearby mountains of Perth. Something reflective catches my eye and I call him back to help me. It's a mason jar, buried so that only the lid pokes out above the compact dirt. A childish curiosity overcomes us and we start digging it out with the back of a hammer. After all – anything could be inside it.
Both of us take turns going at when I hear the low rumble of what sounds like a cougar or black bear. I look up in time to see the grill of the truck that crushes both of our heads against the tree behind us. I'm thrown from my body as if from the impact of the crash. From my new vantage point, I watch as the truck pulls back, the hood and bumper crumpled like paper, allowing the mess that is our bodies to slide to the ground.
The driver gets out, assessing first the damage to his car, before turning to our lifeless bodies. One glance at our faces, crushed to the point of unrecognition, confirms our deaths to him and he gives an approving nod. Lighting a cigarette, he kneels forward into the beam of headlights and for the first time I see his face. It's Chris. My old buddy Chris who'd 'had the run in with a suicidal deer'. He loads our bodies into the back of his trunk, washes down the tree with bleach and leaves.
"Good friends are hard to come by, huh?" Donny says this from within and without my head.
I open my eyes and we're back in the cemetery. Night has swallowed day. Still, the mourners wander about on the lawn; pausing to cry, sometimes giving in to hysterics before continuing their march.
"Why did he do it?" I ask.
"Why do any of us do anything?" he replies. "Personal gain. Even when we help others, we do it for the good feelings and butterflies we get, as much as we don't like to admit it."
"Doesn't seem like he helped either of us much."
"No," he agrees, "This time was purely selfish. He did it for Lily. I hadn't had the heart to tell you, but they've been sleeping together for a while now. You don't blame me right, man? I mean, he was your best friend. It's hard to breach that kind of subject. Besides, I told you she was a bitch."
To be honest, I don't remember a girl named Lily, let alone a humiliating relationship with her. Donny again picks up on this thought.
"I guess even love isn't safe from death. She was with him today, when he was hamming up the story about the deer – she could hardly keep a straight face."
A fragment of memory floats down to me and I grasp at it hungrily: a date we'd had that ended with us sneaking onto the top of the old Alladin movie theater. The first place we'd made love; though certainly not the last.
She cheated on me. I can feel my face burn hot with shame. Another abandonment. This time ending in the death of not only me but my brother as well.
But it didn't have to be over yet.
I stand up with a purpose, avoiding the eternally grieving spirits as I make my exit. And when I reach the gate, I run.
"Why run?" He says, "We're dead. Wherever we want to be, that's where we are."
We're standing inside Chris' house now, just outside his room. The door is shut, but I can hear him talking. Talking to the girlfriend he'd stolen. The seed of rage sprouts into a clawing thrush of vines.
"This is it, brother," his voice echoes more inside my head than out, "You can make them pay. They killed us. They killed me, Eddie," his voice cracks for a moment and I'm fed the memory of late night gaming sessions together, fighting over the last beer and secrets told in confidence. "You can't let him get away with it, big brother. You couldn't protect me, but you can make things even. Make things fair."
I think over what should be an easy decision, but it's not. Chris did the unspeakable, but did that mean I should return the favor? We'd been best friends since we were kids. Even if he'd forgotten that bond, it didn't mean I had to too.
Suddenly the room begins flickering in and out of focus like a strobe light. I'm reminded of Richard Grady and the same flashing light I'd seen slipping from his eyes. I know then without explanation that this is a crossroads. This is where I can forgive and surrender to the universe or unleash it on Chris.
The image of Dad smiling and shaking his head blossoms in my mind; and with it, the flicker continues to grow. Love takes a long time to grow.
Donny pipes up again, "Let's see how long her neck can stretch."
* * *
Chris sits at the edge of his bed, still reeling from the phone call he'd received. Lily had slept through the whole thing, and though he considers waking her up with the news, decides against it. There'd be plenty of time for grief. Eddie's pickup had been found at the bottom of a cliff with his body crushed inside. The officer who'd told him this had explained he'd likely fallen asleep at the wheel, which wasn't uncommon at all. They suspected he'd been out for a night of camping judging by all the gear scattered around the impact site.
My best friend, Chris marvels, gone. God, I wonder how his mom's doing. First her husband, and now her only child. He stands and heads for the door, thirsty for a drink. The stickiness is the first thing he notices; it oozes up between his toes, causing the carpet to cling to his bare feet. He glances down to find a thickening pool of blood seeping from beneath the door which swings open with awful finality.
He has enough time to whisper, 'Eddie?', before the air around him reverberates into a deep hum like a subwoofer, accented by the agonizing (elongating) screams of his wife behind him.
Credit To – ARScroggins