Estimated reading time —
4
minutes
To this day, I have no idea what I saw.
People I tell seem to not believe me, but I swear this is true.
A little background before I get into it.
I am a 29 year old construction worker. Been doing it since high school. Metal framing and sheetrock mostly. I'm in decent shape, no history of mental disorders in my family. Only problem I have developed over the years is a mild case of tinnitus from being stubborn and refusing to wear ear protection. It comes during times of silence, like when I'm trying to sleep. So I try to keep the TV or a fan on to cancel out the ringing.
Work was getting very slow where I lived, so I decided to move to Virginia. I was staying with a friend who got me a sweet gig with a local construction company on Norfolk Naval Base. Huge job. Five story building, complete buildout from the ground up, good pay, not exactly close to where we were staying, but the drive wasn't bad as long as I made it in before morning traffic. Only thing wrong with the job was the foreman was a complete asshole; always talking down to us workers in that sort of passive-aggressive tone that made me want to punch him in his face. But as long as we stayed busy, he didn't bother with us for long. It was a huge job, and he had a lot of people to bug.
About 4 months into the job, I injured my right hand. Sliced my middle finger on a piece of metal. It didn't hurt at all. The doctor stitching me up said it was because I cut so deep, it severed the nerves.
The next day, I had to file an injury report and everything. My boss said he was going to put me on light duty, and that I didn't have to do anything except sweep until my hand healed. I was all for it. Same pay for easy work. For the first week, things were alright. But then it started getting boring. I mean, really boring. The days dragged on, and I wondered why they didn't just pay me to stay home. So, naturally, I started wandering the job to kill time. Checking out all the hallways, and there were plenty of hallways. Really long and gloomy looking when they were just grey brick all around. Some at the very top didn't even have temporary lighting, and would have been pitch black if it weren't for the huge window cutouts on each end letting in sunlight. I stayed away from those hallways. They creeped me out.
One day, I was feeling bored, so I decided to go walking around the fourth floor. Most of the work had been finished, and there weren't any other trades doing work there at the time, so I had it all to myself. It was around that time I noticed my tinnitus was acting up worse than usual. I figured someone must have had a generator running or something, so I started moving towards the other end of the hallway. About three-quarters of the way, my ears start painfully ringing. I tried sticking my fingers in my ears and humming, which usually does the trick, but the ringing was so intense. I started feeling nauseous, and I fell over on my hands and knees. I was slapping my ears, trying to make the ringing stop. My eyes started watering at one point because I was slapping my head so hard. I got up on my knees, still covering my ears, trying to get to my feet so I could make it to the stairwell, but the ringing was so intense, every move I made sent my head spinning. Moving slow helped, but not much.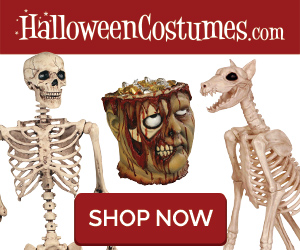 As I turned around, I noticed someone standing at the other end of the hallway near one of the window cutouts. The sun behind him was so bright, all I could see was a silhouette. I started yelling "Help! Help!" as loud as I could, but the guy didn't move. I thought maybe he had ear plugs in and couldn't hear me, so I started moving towards him, slowly so my head wouldn't spin. As I got closer, I started noticing things I hadn't before. First, this guy was huge. Like, impossibly huge. His head was small in proportion to his body and near the top of the window. His shoulders were really wide and high, almost like he was shrugging.
His arms were long, hanging down past his waist, with really long fingers on each hand. I still couldn't make out any facial features because of the bright sun behind him, but as I started realizing this person wasn't normal, I slowly backed away. He just stood there, looking right at me.
I was almost to the stairs when this thing slowly cocks its head to the side, like a dog does when it's confused, and the ringing in my ears just goes crazy. It was extremely painful. At the time, I thought my ears were bleeding. I was pressing my hands into my ears and yelling, but it was so loud, I couldn't even hear myself yell. I dropped back on my hands and knees and threw up on the floor until I was puking air.
I looked up to see if this thing was coming after me, but I caught a last glimpse of it as it walked into a nearby room. The instant it disappeared around the corner, the ringing in my ears just stopped. Like someone hit the mute button. Needless to say, I ran the fuck out of there and didn't look back.
I stayed away from the fourth floor for the next couple months. I told a few people what I saw, but they only pretended to be interested. It was about five months after it happened when I decided to go back up there.
I checked every room. If there were any signs of this thing, they were long gone. I went to the window where it was standing and took a measurement. The top of the window was ten foot nine inches.
I still have tinnitus. There have been a few times when I'm laying in bed at night, and the ringing gets painful, and I freak out and check every room in my apartment.
But it never gets as bad as it was that day. I really hope it never does.
Credit: OJ
Copyright Statement: Unless explicitly stated, all stories published on Creepypasta.com are the property of (and under copyright to) their respective authors, and may not be narrated or performed under any circumstance.