Estimated reading time —
4
minutes
We know that you demand only the finest hair when looking to buy a new wig, weave, extension, or toupee. That's why "Spirited Away Hair" uses only the freshest human hair available. Our exclusive process for extracting hair allows us to harvest follicles without removing them from the scalp. No more dead-looking hair ever again! We don't separate the hair from the donor's scalp until you place your order, so you can rest assured that your wig hasn't been sitting on some shelf before you receive it. Other vendors might try to deceive you with synthetic thread or animal hair, but we never will. Upon request, you can receive pictures of the scalp you've ordered. This allows you to be 100% sure that the products we sell are always 100% real human hair. When you put your new hairpiece on for the first time, you'll agree that "Spirited Away Hair" is the best in the business – bar none!
Our generous volunteer donors are selected by an expert team of headhunters. Upon discovery of an exceptional head of hair, "Spirited Away Hair" makes sure to obtain that scalp at absolutely any price. No exceptions! If you've ever envied someone else's gorgeous locks, then we're willing to bet that we've noticed them too. That means that it's only a matter of time before the dream hair you desire can be yours, thanks to "Spirited Away Hair." Maybe you want someone else's specific head of hair? Just tell us where they live, and we'll have one of our headhunters stop by their house to visit and make them an offer. Anything is possible with "Spirited Away Hair," and we will truly stop at nothing to satisfy our customers.
We carry all styles and all types of hair, regardless of race or unique rarity. We source far and wide to bring you the very best that the world has to offer. Our headhunters are active both domestically as well as internationally, and we maintain a dynamic rotating stock. Harvested scalps don't keep forever (even when kept in ideal conditions), and so we can't guarantee that we have exactly what you want right now. Even still, we promise that if you describe what you're looking for, we'll find it for you before long. (NOTE: Unfortunately, we are currently SOLD OUT of long, curly red hair! Check back soon for restocking news updates!)
Our proprietary technology harvests hair in a quick and relatively pain-free procedure. Follicles remain attached to their original scalp until an order is placed, at which point they are collected to make the wig or hairpiece. This allows for natural sebaceous oils and other chemicals from the skin to continue moisturizing and nourishing the hair right up until your order is made. "Spirited Away Hair" is also proud to announce that outpatient hair transplant procedures can now be arranged onsite and in-house! This means that we are your new one-stop-shop for your hair plug and transplant needs.
The "Spirited Away Hair" medical team consists of highly skilled doctors and staff from all over the world. Our professionals bring their expertise and training from a number of home countries. These include South Sudan, Cambodia, Thailand, Belarus, Columbia, and Iran. We've scoured the world, and there is simply nowhere that is better prepared to satisfy your need for human hair than "Spirited Away Hair." The fact that we harvest whole scalps means that the tissue you select is entirely suitable for transplant and hair plug purposes (provided suitable histocompatibility between you and the original owner of the scalp.)
All ages and sizes are available! We carry scalps in age from early childhood to geriatric, and maintain a revolving stock across the board. To prevent old stock from going to waste, "Spirited Away Hair" also offers an adorable assortment of collectable dolls with authentic child hair! The dolls are tastefully styled in a way that does not degrade the original scent and texture of the child's hair. If you order an infant model, we guarantee that you will even still be able to smell the top of your donor baby's head when the doll arrives. We'll wager that you've never experienced anything so lifelike from other porcelain figurines. These dolls are not available year-round, so act fast and get yours today!
Contact us now to schedule your appointment! We can't wait to find out what your ideal hair looks like, and we are ready to help you achieve that dream. No more waiting – enjoy perfect hair today! We want to see you ASAP, and especially if you already have great hair. In fact, "Spirited Away Hair" is currently offering an amazing, new promotion that you won't want to miss. If you have long and curly red hair, then we will do your first scalp measurement and hairline fitting for absolutely no money down!
* * * * * *
I found this post on a deep web marketplace that has since been seized and shut down by Interpol. It bears mentioning that the list of countries that this company claims to hire its medical staff from (Iran, Belarus, Cambodia, etc.) are also some of the worst-ranked nations in the world in terms of major, ongoing human trafficking operations.
---
Credit: David Feuling (Amazon • Twitter • Facebook • Reddit • Patreon)
This story was submitted to Creepypasta.com by a fellow reader. To submit your own creepypasta tale for consideration and publication to this site, visit our submissions page today.
Check out David Feuling's critically-acclaimed trilogy of novellas, The American Demon Waltz, now available on Amazon.com.
All three novellas in the trilogy described below are included in the compilation:
"Bravo Juliet" is a survival horror military thriller, and the first novella by acclaimed fiction author, David Feuling. It tells the story of an elite soldier serving under US Army Special Project: Acrylic Geist, before she is betrayed and left to die in the wilderness of war-torn Vietnam. Brutal injuries, debilitating sickness, and the growing Lovecraftian threat of "The Maw" test not only Bobby's will to survive, but her grasp on sanity itself.
"Witness to Those Waiting" is the second book in the "Bravo Juliet" series. Master Specialist Barbara Balk returns to investigate the subterranean mazes carved out beneath Kosovo's towns and streets. From her entry through the Ngordhje churchyard, she must face undead horrors and ancient evils alike in her quest to return to the surface with answers.
"Vechnaya L'Vitsa" pits Corporal Barbara Balk against new foes in the depths of U.S. Covert Command Outpost (USCCO) #241. Leading a team of six soldiers and tasked with defending the experimental LISEMEC superweapon until it is ready to fire, can Bobby hold out long enough while under siege? Her resolve will be tested by supernatural forces, enemy sabotage, and the expansive Antarctic wasteland itself.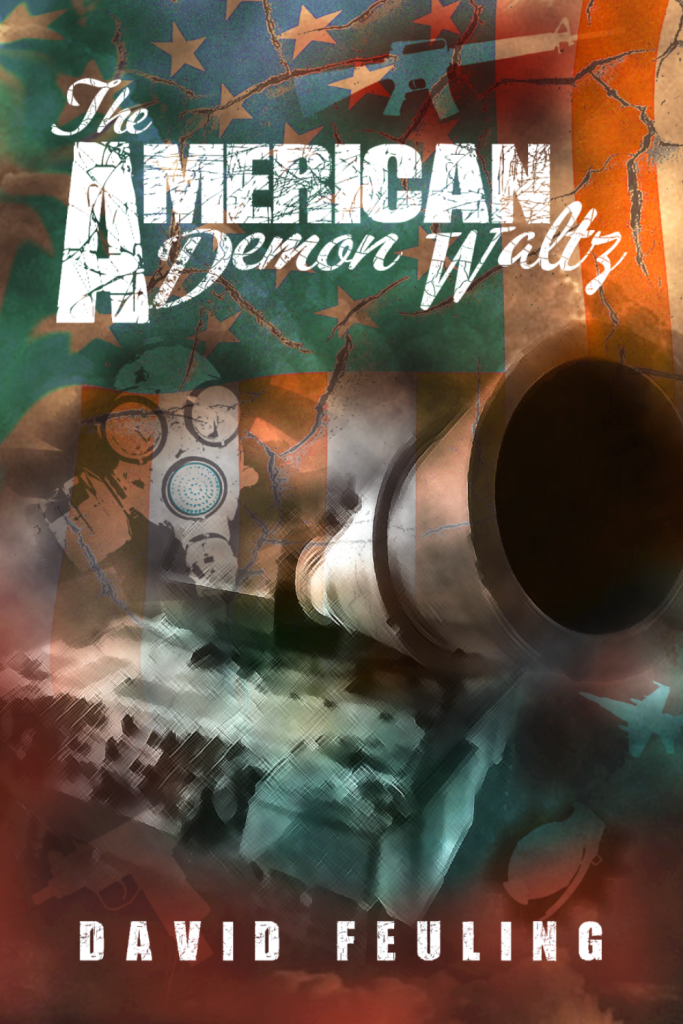 Copyright Statement: Unless explicitly stated, all stories published on Creepypasta.com are the property of (and under copyright to) their respective authors, and may not be narrated or performed under any circumstance.