Estimated reading time —
6
minutes
*Static*
…Is it…
*Crackle*
No…just turn it…tha-
*Static*
*Pop*
KJ: Hello? *tap tap* Hello? There we go. Okay, starting now. My name is Katie Johns, and the following testimony from Andrew Kirby is being recorded in an attempt to preserve our history and make sure a tragedy like this never has to befall another soul. Andrew, can you share with us the earliest memory you have of the event, or those involved in it?
AK: I remember it like it was yesterday. *clears throat* I was in the car with my parents and my sister. Of course, we were in the back seat, doing dumb things that kids do; counting how many of the same car were on the road, playing slug bug, you know. There weren't any confirmed sightings yet. The most we had were blurry pictures, or videos so shaky that the most you saw was what someone could maybe argue was possibly a foot or hand… but here we are, the four of us in our little car, and out of nowhere this oncoming semi starts to drift into our lane. Damn thing doesn't even try to slow down. Instead, it seems to be accelerating. It's plowing through the cars in front of us, just about to collide… and then… *Sniffle*
KJ: Its ok Andrew, just take your time.
AK: And then that's when I saw him. I had closed my eyes to brace for impact, and when nothing happened, I opened them back up, and he was just there, floating in mid-air with the semi held effortlessly above his head. *Crying* He was like something out of a comic book; cape flowing majestically in the wind, rippling muscles barely contained by the costume that covered them, a big symbol on his chest that must have been from some unknown language. Sure, his skin was a shade of red, his eyes were totally white, and he had a strange fin on his head instead of hair, but as a kid, you know a superhero when you see one.
KJ: And then what happened?
AK: What do you mean what happened? He smiled, set the semi down, and then flew away. He saved my day, and then went to save someone else's. The whole world knows what happened next; he kept saving the day. I still remember when he risked his like to stop a meteor from hitting the earth. We all thought it wiped him out, but of course, we were wrong. I mean, it was foolish of us to think that a simple comet could take out Red Ultra. *Chuckle* Yeah the name seems a little xenophobic or racist, but he seemed to like it. *Chuckle* And then who could forget when he rounded up all the nuclear weapons across the globe, took them right out of our galaxy, hurling them into a black hole? Like something straight out of a superhero movie. Or what about how he exposed the Illuminati, while also providing the evidence that they had been behind all of the terror attacks and wars as far back as written records go? On top of that, he helped us set up a one-world government that ended poverty, famine, and even inequality. And then when he was elected as President, refused the position because it was not his place to rule us! …It seems like so long ago now…
KJ: What were some of the biggest moments for you, personally? The moments that really pushed him through to the status of superhero?
AK: The biggest moment for me personally was probably when he saved my family, but I think what really made me think of him as a full-blown, straight from the comics, bonafide superhero, was when Jace Lincoln started his xenophobe terrorist group and declared war on him. The best comics always have a hero whose greatest enemy sprang up because of him, whether justified or not. To me, that was when I knew. Throughout all of the times they fought, all the terrible things Jace did to try to defame or destroy him, Red never killed him. Never even thought about it. He let our legal system do its thing. I think that's why he became a hero to all of us. Why, even though he didn't look like, we accepted him as one of us. *Heavy Sobbing*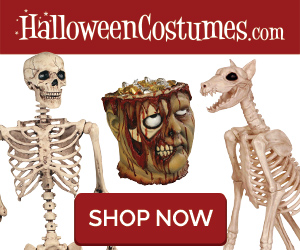 KJ: I know this is difficult, Andrew. Are you able to continue?
AK: Yeah… yeah, I'll be fine. *Sniffling* I think that's what makes today so hard. Remembering what we had, and trying to come to terms with what has happened since.
KJ: Do you remember where you were the day it happened? The day we lost our hero? *Whimper*
AK: Do I remember where I was the day we lost our hero? *Loud bang against wall* We didn't lose him! He was taken from us! Implying that we lost him is placing the blame on the victim! He was stolen! His legacy shattered! Katie, I love you like a daughter, but fuck you for saying 'we lost' him! *Loud banging on wall* *Fast, deep breaths*
KJ: Andrew, please. That's not what I meant, and you know that. This is hard for all of us. *Sniffle* If you need a moment, that is fine, just please answer the question when you are ready.
AK: Yeah Katie… I remember the day our hero was taken from us. *Slow, deep inhale* I had just gotten off work. I walked to my car and noticed an abnormal amount of police, firefighters, and EMTs driving by with their sirens blaring. The color of the sky was an unnatural orange. I drove home and didn't see a single civilian outside their homes. The people I did see were all huddled around their TVs, watching the events unfold. Though of course, I wasn't aware of what events were unfolding yet. When I got home, I flipped on the news, and that's when I saw what everyone was so entranced by. *Hard swallow* Hundreds of ships had descended on the earth, one for each capital city. Leaders had been taken hostage, along with the world President, and were rounded up in a field in the middle of England like cattle. Along the bottom of the screen, I saw a tagline continuously scrolling that read, 'Red Ultra missing, presumed dead'. I was more frightened than I had ever been. Then we saw the creatures emerge from their ships, clad in metal armor and space helmets… *Sobbing*
KJ: Andrew, before we continue, if Red Ultra was able to hear this, what would you like to say to him?
AK: What would I like to say to him? *Slow deep breaths* Red Ultra… if you're out there… fuck you! How could you do this to us? You were our hero! We saw you risk your life for us! You taught us how to exist with those we don't understand, and even those we once feared! You united us under your banner of heroism! But on the day we needed you the most… *Rapid breaths slowly becoming slow deep breaths*
KJ: Go on Andrew, what happened when we needed him the most?
AK: He flew down out of the sky the way he always did – right at the last second. He stared down the invaders…*Sobbing*…and then he knelt. The invaders took off their helmets, and to the horror of the world, they all looked just like him. The same species. And then, we all sat and watched as he used his strength, his speed, and every other power he once used to save us.., *pause…* to break us. He went through and proceeded to skin, immolate, electrocute, dismember, disembowel, and shatter every single leader we had. Then he casually walked into one of the ships and came back out with Jace Lincoln bound and gagged. *Long pause* That's when we realized that every word Jace said was true. Every transmission between Red and his superiors, every blurry photo of clandestine meetings, every radar reading showing ships surrounding the earth, every bit of evidence he found that pointed to the catastrophes being created by an outside force, or that the meteor never even existed… all of it was true. *Long silent pause* Then we saw Red pull Jace's head from his body and crush it beneath his heel.
*slight crying heard from both*
KJ: I'm sorry to make you relive this, Andrew. I know it's hard. But you're one of the last among us who remembers how this all started.
AK: I know… and that's why it has to be done. For the last 30 years, they have harvested our planet to the point that there is nothing left – and then about a year ago, they all just flew away. Our world is falling apart. We're all just waiting on one more natural disaster to wipe us out. We have compiled evidence that suggests that this isn't the first planet they have done this to, or even the first universe, and my guess is we won't be the last. But if we can get this message out before the last of our radio towers' power plants collapse, then maybe we can save another world from sharing our fate.
KJ: We were able to get some readings from their ship as they left, showing that they are able to resonate at various frequencies, possibly allowing them to shift between dimensions. After spending the last year doing various tests, we have found a way to send this through to various frequencies at once, as well as encoding a written version within the waves that will be transcribed by me following this recording. We have no clue how it will reach you, or when, but hopefully someone out there will receive this while there is still a chance.
AK: We believe we may have been warned of this once before, but none of us saw the truth in the message. Please, if you are hearing this, reading this, or have received this in any format at all, and take anything away from this message, take away this; the red-skinned, white-eyed visitor is not there to save you, he is there to make sure you belong to a world without heroes.
Revelation 13:3 And I saw one of his heads as if it had been mortally wounded, and his deadly wound was healed. And all the world marveled and followed the beast.
LEARN FROM US.
Credit: Johaan Alfsen
---
Click HERE to check out Creepypasta.com's official YouTube channel
---
Copyright Statement: Unless explicitly stated, all stories published on Creepypasta.com are the property of (and under copyright to) their respective authors, and may not be narrated or performed under any circumstance.