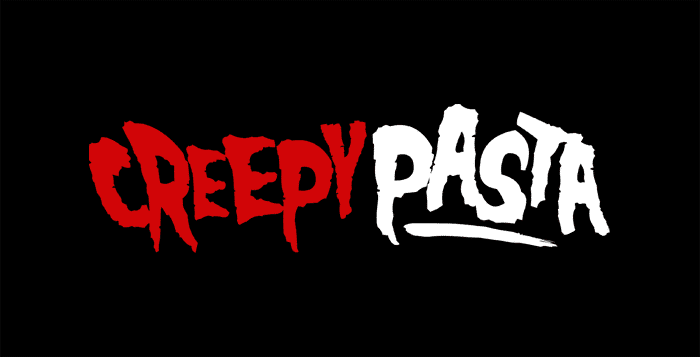 12 Apr

The Grove
Share this creepypasta on social media!
📅 Published on April 12, 2015
"The Grove"
Written by
Estimated reading time —

22

minutes
I was always a the type of guy that enjoyed a good mystery. Mysteries like UFO sightings or those TV shows about paranormal investigators that stay a night in a haunted house always sparked my imagination as a child and on into adulthood. Some of those shows kept me awake at night, but that was all part of the fun. I never bought too much into crazy theories, but I do pay attention to anything that really makes you question what really goes on.
One documentary in particular set my mind racing. It was one of those History Channel shows that explore various mysteries over the course of the hour. This episode talked about the Bohemian Grove.
For those of you who don't know, the Bohemian Grove is a camping ground in the Redwood Forests of California that hosts a two-week retreat in the middle of July for the world's most powerful men. It is here that they may form a sort of think tank. This has led to some believing that the two-week getaway is actually a meeting for the New World Order.
I don't particularly subscribe to the whole NWO theory, in fact it is one of my least favorite conspiracy theories. However, Bohemian Grove was only a few hours drive from my home in Red Bluff so I somehow resolved that a trip down to the Redwoods would be some good fun. I figured June was almost over so if I head down in a few weeks I might even be lucky enough to see some VIPs.
I called up some buddies of mine and asked if they would be down to do a little backpacking and if they knew what the Grove was. They told me that they had heard of it and a change of scenery would be good. So over the next couple of weeks we threw together some equipment and gear for the trip and headed on down.
My friends, Taylor and Joe, read just as far into the Bohemian Grove as I had so we were on the same page as far as what to expect when we got there. As such, we decided the best time to get to the Grove was a little after dark, so as to avoid any sort of security that, undoubtedly, be present.
According to our map, the best way into the Grove was to follow Smith Creek east from Russian River, and then fork due south. The trip itself would take almost a full day of just trucking through the hike, but we wanted to take our time and enjoy being away from Red Bluff. So instead, we'd go halfway and camp a night. That way, we could hike the rest during the day and roll into the Grove after sunset.
After a few hours, some restroom stops, and lunch, we'd arrived at Monte Rio where we'd found a pretty isolated spot to park the car. As we unloaded our gear, we took in the cool, moist air that the shade of the Redwoods provided for us. It was a sunny day and the clouds were sparse. The birds were chirping and singing high in the trees. The day began as the most peaceful display of nature I had ever known.
We heard the dancing waters of Russian River, locked down the car, and headed towards our starting point. It was then, among the tallest living things in the world, that I knew this place went beyond a simple meeting place for the elite. It was even beyond a force of hidden agendas and conspiracy. This place was mystical. The very air tasted purified like spring water and smelled of rich soil. Perhaps it was the age of the forest that made it that way, an aged man that settled in for his twilight years.
Our first day went great. The weather had been perfect all day. Even navigating our rather nonexistent trail proved a fun challenge. Once the sun started sinking, we set up camp and ate some of the rations we had packed. Since we were in no hurry to burn the forest down, we didn't even bother with a fire. It was only an hour or two after nightfall that we had all settled in to our tents.
The forest's nocturnal denizens were not as peaceful as their daytime counterparts. I was awoken by my tent rattling and bouncing around. I heard the flutter of wings and the panicked squeaks of some small creature that failed to take refuge under my tent. I figured I had to take a piss so I might as well see what the commotion was. I emerged from the tent with my headlamp and saw nothing, initially. So I walked a good twenty feet from the campsite and began to relieve myself when I looked up to see a pair of intensely glowing yellow eyes. I jumped in fright as whatever it was had caught me at an inconvenient moment. My eyes adjusted to reveal that it was a good-sized owl perched on a boulder. As I finished emptying myself while still in eye-lock with this creature, it did something I had not expected. The owl flew down from the boulder and onto the ground directly in front of me. There was something menacing, even insidious, in its gaze. Not once did it break eye contact. That is, until it let out a chilling screech I had only ever heard from a barn owl and flew off into the night.
The screech seemed to trigger the rest of the forest into action. Mice scurried along the ground. A family of deer high-tailed it to the north. I could hear a large pack of coyotes baying in the distance as if on the hunt. Needless to say, I hurried back to my tent and did not sleep very well. I could still feel that owl watching us from somewhere above.
The forest had calmed down after about ten minutes, but I had not. It was that look. The look of hatred I had never seen in an animal before. There was just something so un-animal about it, nearing a semblance of expression. The look of a man drunk with hate. A killer through the eyes of the victim. Something purely dark.
Right when I had began to doze off, I heard something that guaranteed I wasn't going to sleep that night. It began soft, almost in the realm of hallucination. The sobbing of a child. It grew louder. Then it took on the form of a baby's pained screams. I wasn't the only one that heard suspicious noises this time.
"Hey, Taylor." It was Joe speaking in a half whisper.
"Yeah, I hear it," Taylor replied with a shaky voice.
"Man, what the fuck is that?"
"I don't know, man, but it's freakin' me the hell out."
"Why does it sound like a baby crying?" I chimed in equally as frightened.
"It sounds like it's moving," Joe said a bit louder. And indeed the sound was getting louder.
"How does a baby end up miles away from any road by itself?" Taylor asked as if to dismiss it as a dream. His question was something we had all secretly known and held from our minds in denial. A denial that I'd break with two words.
"It doesn't," I said.
The veil of panic set in as the wailing reached its climax. The deafening sound came from all angles at once. I clasped my hands over my ears, but still the cries burrowed through. I began to feel dizzy. The very ground seemed to spin at the sound of the child's pain and despair. My head was pounding and my vision began to blur.
"Oh, I'm gonna fucking puke," I heard from one of the other tents. I could no longer recognize their voices over all the commotion.
The cries slowly began to taper off. They eventually faded back into a plausible hallucination and on into silence. I emerged from my tent to find Joe kneeling over a puddle of vomit and coughing out the last drops. Taylor was already out as well, disoriented by the screams. I checked my watch to see if it was even worth trying to salvage a few hours of sleep. 3:23 a.m. It was probably enough time to try.
"What's going on out here, man?" Taylor asked as an open question.
"This…is a…pretty sick joke…if that's what you…brought us out here for," Joe coughed out at me followed by a gaseous burp and a slight recovery.
"You think I wanted to do that to myself, too?" I retorted.
"That wasn't any of us," Taylor began, "None of us brought anything that could make noise like that, much less would any of us want to listen to that ourselves. Our best idea would be to try to go back to sleep and talk about it in the daylight where our minds won't play so many tricks on us."
We all agreed. Taylor had, in fact, always been the wisest and most level-headed of the three of us. But this truth was something we couldn't consciously believe. Our minds couldn't grasp it, like it had heard some strain of hideously vulgar language.
Before I retired back to my tent, I chanced a look up at the forest ceiling. I saw my headlamp's beam climb the giant's trunk and into the sky. It was here that I saw the clear night, the moon's crescent glow among the stars. Along with a pair of intense, yellow eyes. A skulking stalker; waiting and watching.
I know I dreamed that night. For the life of me, I can't remember what it was. I know I woke up terrified, instantly remembering and reliving the past night. I do remember that it was one of those nightmares you can't willingly wake up from. It was the kind that even if your thoughts reject everything you see, you still can't revive from sleep. A prison inside the only place that knows exactly what you fear.
I rolled out of my tent at around eight o'clock. It was an extremely foggy morning. I knew this particular ecosystem was renown for fog, but this was far beyond my imagining. The forest itself was calm, thankfully, but in a way that was eerily so. There were no birds singing in the early morning. No deer or elk roamed the woods. In fact, it was totally still. And totally silent. But I took this as a pleasant change of pace compared to the prior, hellish night.
Joe was the second to wake up and open his tent. He had the same restless look in his eyes that I imagine I also had in mine. He got a couple packs of trail mix out of his pack and threw one my way. My failed attempt to catch the snack was trailed by our first talk of the day.
"I don't want to talk about anything until we start walking," Joe stated as a matter of fact.
"I second that notion," I replied, looking around the forest suspiciously.
"And I third," said a voice in Taylor's tent. It had startled Joe and I before we figured out Taylor had awoken and begun packing.
It didn't take long to take down the campsite. Breaking down tents and stuffing sleeping bags was something we'd done many times before. But none of us spoke a word while we did it. It was an appropriate reflection of the forest's own silence. I left out the map and a compass to finish orienteering to the Grove; the three of us donned our packs; and without much more than a glance at each other, we continued south. Figuring we had come all this way already, we trudged headlong into the unknown we had caught a brief glimpse of a few hours earlier.
The sun was high in the sky as the fog cleared and evaporated. It was soothing to hear birds chirping once again and to smell the same purity in the air as the day before. We still had several miles left until the Grove, so we might as well enjoy it.
"At least it turned out to be an alright day." Taylor was the first to speak.
"Yeah, but what about last night?" Joe asked with a slightly worried tone.
"What about it?" I asked rhetorically, begging to not relive it in memory.
"That cry, dude," Joe began, "I've never been that scared in my life. How did it get out here? Like you said, it couldn't have made it out here on its own. Something had to carry it, or someone. Whatever it was didn't seem to be in a huge hurry to shut it up. Furthermore, that cry got loud. Like it walked straight through camp." Joe's perceived paranoia was scratching at the walls of questions we all had but knew we couldn't bear the answer to.
"I saw something when I got out of my tent last night." Taylor had chimed in now, and he had captured our full attention. "Before the cries completely vanished, I saw two lights fading into the woods. They were bouncing as if carried by someone walking very slowly through the woods. They were as small as candles and burned as bright, as well. I didn't want to say anything then to alarm you guys further."
"Which way were they going?" I asked and immediately regretted doing so.
Taylor paused a moment and I could see him working it out in his head. His eyes shot down to his feet to watch his step and then back up to the woods. "I- I don't know," he stated after hesitation.
But I knew. I knew he had remembered which way his tent was facing. I knew he had remembered which way he was looking relative to his tent. It was the type of thing he had typically taken note of. I knew he knew exactly which way they had gone. And I knew we must be following them.
"Aside from all this crazy-talk," Joe said to try to shrug off the conversation, "What are we gonna do tonight when we actually get to Bohemian Grove?"
"Well," I had thought this part out well, "We all have binoculars, right?"
They nodded in agreement
"I was thinking we'd post up on a nearby clearing. It needs to be somewhere we won't have our view limited by the trees and a place high enough to have a good view of whatever's going on. I looked at the satellite pictures of the areas around the Grove and our path should lead us somewhere that may work for us. Don't know what we'll see, but we oughtta at least see some VIPs and some of the facilities."
"I just hope this whole trip wasn't for a bad view of a place we know nothing about," said Joe begrudgingly.
We took great comfort in the remaining daylight, even partially recovered from the terror of the night. As twilight set in and we came upon our clearing, the daylight had already become sorely missed. We set our packs down in front of us and used them to prop up our chests, making the extended use of binoculars a bit more comfortable.
I peered through the scopes to see only distant Redwoods still visible in the fading twilight. As I panned around I began seeing cabins and tents. They were small, almost miserly shacks. Not a place I'd expect to see visiting dignitaries. I lowered my binoculars to see what my cohorts were looking at.
"Some hive for the rich and wealthy," said Taylor who had apparently seen and thought the same as I had.
"What's that?" Joe lowered his binoculars and pointed toward a small body of water.
I raised mine back up in the direction of the water. It almost looked like an amphitheater. A small pond giving rise to stone steps filled my sight. I followed the stairs up to what appeared to be a two-tiered stone stage separated by another set of steps arranged in a semi-circle. At the center of the semi-circle was what appeared to be a stone fire pit of some sort with a strangely shaped monolith behind it, towering over the amphitheater.
As I stared at this strange sight I had ascertained what the monolith was. It was a statue of a large, winged creature. An owl, to be certain. My mind raced back to the vicious owl at the campsite. I tried to dismiss it by thinking it a bizarre coincidence. But the whole thing made me feel uneasy.
"Looks like a kind of theater," said Taylor. "That's probably gonna be what we wanna watch tonight."
We all agreed and used the day's last light to set up our tents. Thankfully, our tents blended well with the environment. This would help us avoid being discovered by the security that was surely present with such high-profile individuals about. No lights were to be used all night and we rarely spoke above a whisper. Our dinners consisted of beef jerky and peanuts, a true backpacker's delicacy. It seemed that the purple glow of twilight gave way to utter darkness in mere minutes and the nightly silence followed.
The moon hung in the sky as a resolute watcher of the night as the stars joined in with us as secret audiences of Bohemian Grove. The three of us posted back up on our packs with our binoculars glued to our faces. The Grove was dimly lit by candles and lanterns posted along the roads. This was our first sign of actual life down there. We could see vague forms and figures migrating toward the amphitheater. Taylor had chosen the right spot to watch.
It was hard to tell what these figures were wearing in the dim. The only thought that came to my mind was the robes worn by a choir. Except these robes were mostly black, broken up by some blues, grays, dark greens, and only two reds from what I could tell. Their faces were all shielded by hoods. The vast majority of black robes gathered on the north side of the small pond, closest to us, and a faint hum of conversation permeated the crowd of about fifty. All colored robes took places on the stone stage and carried candles. I chanced a look over at Taylor to see what he may be thinking. All I could see was a lump forming in his throat. I peered back down the scopes.
One of the blue robes stood center stage. He held what appeared to be an unlit torch aloft. The buzz of talk among the audience silenced. At first it was difficult to discern what the figure was saying. Eventually, my ears had tuned in to the man's baritone voice.
"…on this, the first night of this year's encampment, we welcome all into our domain of shared wisdom and brotherhood. I will be the Old Guard residing over tonight's communion and, indeed, Bohemian Grove itself. Let us begin with a word of prayer to Moloch." The man lowered the torch and raised his right hand toward the owl monolith. The crowd and the bystanders on stage mimicked the action. "Greatest Moloch, we humble servants of your way ask for close guidance these next few weeks to carry us through the rest of the year before we convene here once again to bask in your sight and take shelter in your mighty wings. We seek the wisdom and knowledge to best lead our people into your divine talons so they may be carried on the winds of enlightenment."
The crowd followed by speaking a verse in the form of a chant. I couldn't distinguish but a single word from it but it was no longer than a short sentence beginning with the word "Wisdom" and fading into indistinguishable babble. Owls had often been associated with knowledge and wisdom in many cultures so it made sense to ask this "Moloch" for such a thing.
The blue-robed man continued, "It is not out of charity we ask these things. We have prepared for you a seed that would surely grow as mighty as these trees you have made your dwelling in. Please watch, dear Moloch, as we prepare for you our offering." He lowered his hand back to his side and lifted the torch back up.
The crowds lowered their hands as four grey robes flanked the blue with candles pointed forward. They raised their small fires to ignite the torch into a blaze of its own. Once lit, the four returned the candles to chest-level and retreated to their spots.
"The lighting of the torch symbolizes the four Songbirds that fly the Void," the blue robe continued, "singing their Unheard Lullaby to Camazotz. Moloch is the Songbird of Knowledge. As such, he is tasked with remembering the song should the other three forget or the song end." The man turned and walked toward the stone fire pit and lit the kindling inside.
The fire began small and smoky, but eventually was able to outshine all other lights when coupled with the reflection made by the pond. I, nearly blinded by the inferno, took my eyes out of their respective lenses and looked to my two friends.
"So this is what they do when we don't see them on TV," whispered Joe mockingly. He and Taylor were still peering through their binoculars so I raised mine back up to my head.
The blue-robed man spoke again. "This ceremony is called the Cremation of Care, and it is our longest held tradition." For the rest of this "ritual" he spoke exclusively in an undefined language. It sounded like it may have been close to Hebrew, but I was no linguist. He spoke quickly in his almost-haunting beretone voice. Every few sentences, he would stop to allow the crowd to respond with a chant in the same twisted language.
"I don't feel too good about this," whispered Taylor.
"Yeah, man," I spoke in hushed, shaky tones, "Everything about this feels wrong…wait, what are the two red ones doing?"
The two red-robed figures standing on either side of the owl turned and walked slowly, as if calculating every step, behind the monolith. Moments later, they returned carrying either side of a dresser-drawer sized wicker basket. Its contents were obscured by our angle. The two continued their snail-paced walk to the front of the the fire pit. They set the basket down and returned to their posts.
The blue robe continued his obscured sermon and turned to point at the two red robes. His rant had carried on, but this was not what held our attention. The two figures in red raised their hands to the sides of the hoods. They slowly and simultaneously lowered them to reveal a hideous sight. Two pale bald heads emerged from the hoods, each lacking eyebrows and facial hair as well. Perhaps the strangest of things were their eyes, each with heavy cataracts that gave the irises a ghostly appearance that was enhanced by a slight jaundice. Theses men had been stricken blind.
"We…we need to leave," said Taylor slightly above a whisper.
But Joe and I were nearly entranced. We would be witnesses to something the world did not know of. It was this ability to wield forbidden knowledge that held our attention stronger than the sheer terror.
"Guys," Taylor was speaking at conversation volume now, "You don't get it, guys. We need to leave. Now. Before we see something that will drive us insane."
"Taylor," Joe began speaking as loud as Taylor now, "You're freaking out about nothing. These guys are harmless."
"Well you can keep your head up your ass, but I refuse to sit and watch any longer."
"Both of you keep it down," I whispered loudly. They ceased their bickering. I knew Taylor may have figured something out, but I could not stop watching what was unfolding below. "Nobody's making you stay, Taylor. If you don't wanna watch go in your fuckin' tent."
Taylor stared at me for a second with a look of shock in his eyes before walking back to his tent. I couldn't be bothered by his cautionary advice. What I was seeing took greater precedence.
As I once again donned my binoculars I could see the blue robe walk over to the basket at the foot of the fire pit. He was still speaking in tongues as he pulled a bread loaf-sized clump of rags out of it. But the rags started to unfurl. He cradled the remainder in his left arm. With his right hand he reached into the clump and raised, as though unsheathing a sword, an infant child and held it high in the air by its leg. He paraded the now-wailing child around the stage like brandishing a trophy.
Chills shot through my whole body. Bumps formed on my arms. My heart was a racing engine. Whatever was about to happen could only be a sinister act. An act of dark obsession and evil motives. My stomach churned as the same ear-piercing cry of the baby in the forest shot out from the Grove. Had this been the same baby? Had the two figures in red robes carried it right through our camp, blind to their surroundings? What about that damned owl? We were in the midst of no mere sermon, but of an unholy communion. A sacrificial rite.
I froze. Unblinking. Unable to react to what I was seeing. Unable to run. Taylor had been right, yet again. I could hear him beginning to cry in his tent, not capable of leaving the friends that defied him. A cold sweat began rolling down my forehead.
The man in the blue robe put his left hand on the child's forehead and recited, loudly and clearly, words from some arcane ritual written in the mutilated Jewish tongue. He removed his left hand and walked toward the fire. He reached the baby over the blaze and released it. The child was devoured by the charring depths of the sacrificial furnace. Some monstrous, sickening deed had been done in the name of this malign deity. The cries grew in intensity, reaching a new level of agony and suffering. The blaze shot up, reaching the height of the monolith before being completely extinguished in an instant. A silence hung in the air that suggested the poor child now knew a sleep it was far too young to meet.
My eyes adjusted to the dark after moments. Candles and lanterns were now the primary light. The forest seemed to shiver after what it had seen. The moon abandoned its nightly watch and the stars turned their backs.
"The seed is fed to the fire, as the ancient rite goes," said the blue robe bowing to the owl statue. "Hear us and reply, Lord Moloch. Share the wisdom of ages."
I could hear what sounded like distant thunder rolling through the forest. Once it passed overhead, it was followed by a cold wind. If my bones had not already been chilled the wind would have surely done it. My eyes suddenly started burning fiercely. With no explanation as to what had caused it, I glanced toward Joe. He had gone pale and looked sickly. He was crying blood. Thinking I might have been doing the same, I rubbed my eyes and looked at my hands. They were a dark shade of crimson.
"We gotta get the fuck outta here," said Joe on the verge of vomiting.
"Tell Taylor he was right. I'll start breaking down the tents."
We packed the camp up in mere seconds, though at the time it felt like a grim eternity. The wind picked up as we left our precipice. The sky was now shrouded in cloud and it was not long before rain was falling. Whatever monster the Grove had been calling to had definitely answered. With our headlamps on and our hearts in a panic, we set off in a dead run through the forest.
The wind was causing the trees to sway and flex. It cut in between them, making a ghastly moaning noise. Taylor led the way with Joe and I trailing closely behind. Lightning flashed, giving us a brief, lighted glimpse of the forest. The thunder clapped in the distance and began growing louder. It felt like that thunder was chasing us. As it rolled overhead, our headlamps began to flicker. The flickering was mild at first, dimming and occasionally blinking. This progressed until the lamp was nothing more than a paperweight with a head strap.
Once my light went out, I ripped it off my head and tossed it aside. This run was miserable. Every breath filled my lungs with freezing air. I could not tell if my eyes burned because the rain or the blood that still trailed from them. I could feel the weight of my pack dig in to the muddy ground with every step.
With a flash of lightning, I could see something falling onto Taylor. The impact took him to the ground. Immediately following, Joe tripped over Taylor with me nearly going over as well. I saw Joe roll over in the dirt and recover to his feet. Taylor fell on his side and was shielding his face with his arm. Another flash of lightning revealed what Taylor was shielding his face from. I knew what it was in that very instant by the tell-tale sign of a pair of burning, yellow eyes.
The owl tore at Taylor's flesh with its talons. It nabbed at his eyes with its beak. Though Taylor flailed around in a desperate act to escape, the nocturnal bird did not let up its onslaught.
"Oh God! Please, God, help me!" Taylor screamed in terror.
I dropped my pack and delivered a swift kick to the owl's chest. It landed about three feet away on its side. I waited a moment to see if the owl would get back up. It sat lifeless on the ground for a moment before recovering to its feet. Its sulfurous gaze cut through to my very soul and ailed my already weary body. With a hideous shriek and a flutter of wings, the owl flew off into the wicked night.
Taylor had been knocked unconscious. He had deep lacerations all over his arms, prompting heavy blood flow. His eyes were swollen shut. Deep purple bruises covered his face. Aside from still breathing, he looked dead.
Joe and I broke out our first-aid kits and went to work. We applied disinfectant and heavy gauze to his carved-up forearms and hands and tied tourniquets to his upper arms to slow the blood loss.
"We need to get this guy to a hospital," said Joe, still a bit rattled by the assault.
I nodded. We strapped Taylor's pack to his chest to keep his weight forward and his possibly concussed head resting on the bag's frame. Together, Joe and I scooped him up and slung each of Taylor's bloody arms around our necks and began dragging him out of the accursed forest. No matter how our bodies had already been battered, we now had a life in our hands. The life of a friend. Adrenaline took hold and we summoned the strength to trudge on with our northerly route.
Minutes of walking passed. Followed by what seemed several hours. The sky began to brighten as the rain let up. As if to signal some small salvation, we heard the running waters of Smith Creek. Our weary bodies saw the light at the end of the tunnel and began to shut down. Our legs quaked with the fatigue delivered by every step. All we needed to do now was follow the creek west and to the car.
The familiar sounds of the morning birds filled the air. They sounded so joyous, so blissful, so unaware of the atrocity that occurred. The sin that dejected nature and broke the order, the very substance that defines conscience and sanity. Or perhaps these creatures lived in an ignorant awareness to the annual unholy sacrament in the heart of the forest. An odd sort of pact with this Moloch, for animals, too, fall prey to their own curiosity. Curiosity is, after all, what led us to this strange part of the world. It was out of curiosity that we witnessed that foul enterprise at the Grove. By curiosity's cruel hand, we were now dragging our dear, nearly-dead friend out of such a cursed land, a wicked garden. It is as if we are all just marionettes, with our innermost questions stringing us along, being manipulated by a prime mover. A blight that rests within all of our hearts and minds. Uncurable and unceasing.
It was around seven o'clock in the morning that we cleared the forest and loaded our gear back into the car. Taylor was lain across the backseat with Joe keeping him from rolling around. Once all was secured, I began driving down to a nearby hospital in Sebastopol.
"What are we gonna say to the doctors?" asked Joe.
"The truth. He was attacked by a wild animal."
"Wild, huh? I saw how it paused to stare you down after you kicked it, which, by the way, shoulda killed that thing. That bastard had a mind of its own."
"I know, man," I said nervously, "I'm trying to forget about all that."
"Forget? I hate to say it, but I don't think that's happening. This is something we have to carry with us to our grave."
"Well, Joe, if you'll excuse me, I'm tryin' to make sure our friend doesn't get there too long before we do." I was tired, impatient, and angry. But most of all, still scared shitless of even thinking about everything.
"I'm sorry, dude…You- You just keep driving."
I was relieved to have some silence for a bit to concentrate on the road. Driving always eased my troubled mind. But then Joe broke the silence, yet again.
"You know…"
"Know what?" I said with a sigh.
"We could help Taylor in another way."
"Oh, yeah? How's that?"
"Doesn't knowing what we know feel like a burden to you?"
"I guess…"
"And we wouldn't want to burden a friend, would we?"
"What are you getting at?"
"I'm saying we could end his suffering before it starts…save Taylor from a lifetime of fear and paranoia."
"Are you out of your fucking mind?!" I asked demandingly. I had pieced together what he was playing at.
"C'mon, man. For all we know, he's in a coma he'll never wake up from. Would you torture a friend like that? Make him relive the past nights in his mind over and over again in an endless nightmare?"
"I won't make a judgement call on another man's life. I won't play God. And if you so much as look at him funny, you'll find yourself walking your ass back to Red Bluff."
He paused a moment and whispered, "It'd be easy. Just one twist. End the poor bastard's life."
I pulled over and stopped the car. As I turned to the back seat I saw Joe's face. He was weeping gravely. The man had lost his mind like Taylor said he would.
"What, man?" Joe sniveled. "Can't you see that it's gonna be the end of all of us, anyway? We'll never get away from it. No matter how long or how far we run, it'll find us."
"Look around, Joe," I said calmly, "What's coming after us?"
"Right now? Not a thing. But in days, months, even years? He'll find us. He'll be the end of us. He'll hunt us down in our thoughts. In our nightmares. He may come knocking at night, when all evil roams free. He may even find you in broad daylight, when you once again find safety in your daily routines. But he's coming for us all. Can't you hear him? He's whispering in my head. Telling me to end it all. He says you'll hear him, too. You'll look into his eyes again."
His face had gone pale. Tears soaked his face as more welled up in his eyes. His hands shook uncontrollably, like he was being electrocuted. He had either abandoned his sanity or it was lost within him. But what he said terrified me. What he said shook me to my core. He was right. This wasn't something that could be outlived.
"Look, man, you're not yourself right now. We're going to the hospital. Bottom line. Just don't touch Taylor and don't say another word. We'll be there in fifteen." I turned back around and put the car in drive. Daylight was no sanctuary anymore.
Upon reaching the hospital, Taylor was rushed to the emergency room. Joe and I sat in the waiting room for an eternity. He did nothing but shiver and whisper to himself the entire time. Growing tired of it, I told Joe I was going to the bathroom. Instead of going, though, I spoke to the lady at the front desk and explained Joe's ruptured sanity as post-traumatic stress. Within moments of a phone call to the psych ward, Joe was confronted by two burly, male nurses and escorted away.
That was the last I saw of Joe. In days to come, his seemingly sudden mental collapse would earn him titles such as schizophrenic, epileptic, and amnestic, among others. I kept tabs on him, but never visited.
After they took Joe away, I sat alone in the waiting room. For two days, I'd attempt to read books or magazines, but my worries would take me away from whatever I was reading. I'd sleep in the chairs, only to be awoken from a nightmare by the lady at the desk offering me a cup of pudding or something. I never felt well enough to eat, but I always muscled down what she gave me.
On that third day, a nurse came out and escorted me to Taylor's hospital room. His door was closed, but a television monitor outside showed him fast asleep.
"We had to drain the blood out of his swollen eyes," the nurse began, "after that, it was all a matter of getting stitches to those gashes. One hundred eighty three, to be precise. No concussion. No comatose. He's just asleep now. Did you want to go inside and see him?"
Just as she asked this Taylor began to stir on the monitor. He looked up to the camera. I did not want to see him anymore.
"No, thanks. I'll let him get his sleep and contact his family for his insurance," I spoke these words very briefly. The nurse looked confused as I turned a expeditiously left the hospital to drive back to Red Bluff.
Taylor looked great. His color had come back and, aside from light bruising around his eyes and a map of stitches on each arm, appeared ready to be released. There was just one thing that bothered me. One thing that sent shivers down my spine. Staring through me from that monitor were a set of abhorrent, yellow eyes.