15 Jun

The Believers

Belief is a powerful thing. Well, not your belief: your opinions couldn't be less important. But there is someone, and there always has been someone, who can control the universe by his powers of belief. You see, at any given moment the universe is controlled by what one particular man believes. All things, right down to the laws of physics, are subject to instantaneous change as soon as one dies and another is chosen.

Amelia Earheart?

Disappeared when the new Believer couldn't fathom a female aviator. Ever wonder why Newton's seemingly obvious laws of motion took so long to come around? Well, for thousands of years all the Believer's put their stock in Aristotle's physics. Believers don't even know about their powers, and it is flat out impossible to tell who is one.

CREDIT: Anonymous
🔔 More stories from author: Anonymous
Rate this story:
Creepypasta.com is proud to accept horror fiction and true scary story submissions year-round, from both amateur and published authors. To submit your original work for consideration, please visit our story submissions page today.
Copyright Statement: Unless explictly stated, all stories published on Creepypasta.com are the property of (and under copyright to) their respective authors, and may not be narrated or performed, adapted to film, television or audio mediums, republished in a print or electronic book, reposted on any other website, blog, or online platform, or otherwise monetized without the express written consent of its author(s).
RELATED POSTS YOU MIGHT ENJOY:
MORE STORIES FROM AUTHOR Anonymous
In some television markets, people get two different versions of the same channel. This is usually caused by affiliates being nearby--for example, while living ...
Read Now
In the late 1800s, Thomas Otto and his family moved into a mansion at the corner of Eaton and Simonton streets in Key West, ...
Read Now
Since before I could remember, I've wanted to be a mother. It seemed my whole childhood and teenager years were spent yearning for a ...
Read Now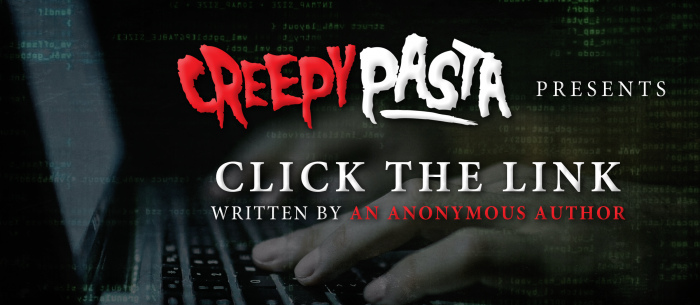 I had always loved horror movies. In my younger days, I may not have realized it, but I was a glutton for the terror ...
Read Now
There's a mail box somewhere in the city which can solve your direst problems. Which city? That depends on who you ask. There may ...
Read Now
I smiled as the waiter came up to me. I heard some stories about this restaurant being disturbing, but everything was fine. Until this ...
Read Now