03 Jun

The Army Of The Dead

A laundress, newly moved to Charleston following the Civil War, found herself awakened at the stroke of twelve each night by the rumble of heavy wheels passing in the street. But she lived on a dead end street, and had no explanation for the noise. Her husband would not allow her to look out the window when she heard the sounds, telling her to leave well enough alone.

Finally, she asked the woman who washed at the tub next to hers. The woman said: "What you are hearing is the Army of the Dead. They are Confederate soldiers who died in hospital without knowing that the war was over. Each night, they rise from their graves and go to reinforce Lee in Virginia to strengthen the weakened Southern forces."

The next night, the laundress slipped out of bed to watch the Army of the Dead pass. She stood spell-bound by the window as a Gray fog rolled passed. Within the fog, she could see the shapes of horses, and could hear gruff human voices and the rumble of canons being dragged through the street, followed by the sound of marching feet. Foot soldiers, horsemen, ambulances, wagons, and canons passed before her eyes, all shrouded in Gray. After what seemed like hours, she heard a far off bugle blast, and then silence.

When the laundress came out of her daze, she found one of her arms was paralyzed. She has never done a full day's washing since.

CREDIT: Anonymous
🔔 More stories from author: Anonymous
Rate this story:
Creepypasta.com is proud to accept horror fiction and true scary story submissions year-round, from both amateur and published authors. To submit your original work for consideration, please visit our story submissions page today.
Copyright Statement: Unless explictly stated, all stories published on Creepypasta.com are the property of (and under copyright to) their respective authors, and may not be narrated or performed, adapted to film, television or audio mediums, republished in a print or electronic book, reposted on any other website, blog, or online platform, or otherwise monetized without the express written consent of its author(s).
RELATED POSTS YOU MIGHT ENJOY:
MORE STORIES FROM AUTHOR Anonymous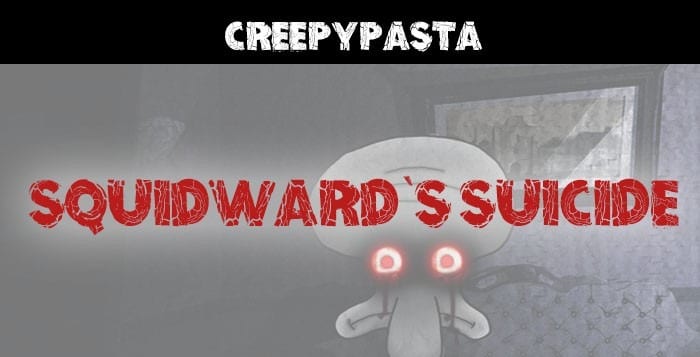 I just want to start off by saying if you want an answer at the end, prepare to be disappointed. There just isn't one ...
Read Now
Somewhere in the Pacific ocean is an island, surrounded by a swamp filled with the carcasses of fish and other, less recognizable things poking ...
Read Now
There are seven words in every Gideon's Bible - y'know, the one they stuff in every hotel room - that can't be found in ...
Read Now
Prominently displayed in the children's section of the Houston Downtown Public Library, among several others of the same title, My First Cookbook appears as ...
Read Now
"Daddy, I had a bad dream." You blink your eyes and pull up on your elbows. Your clock glows red in the darkness—it's 3:23 ...
Read Now