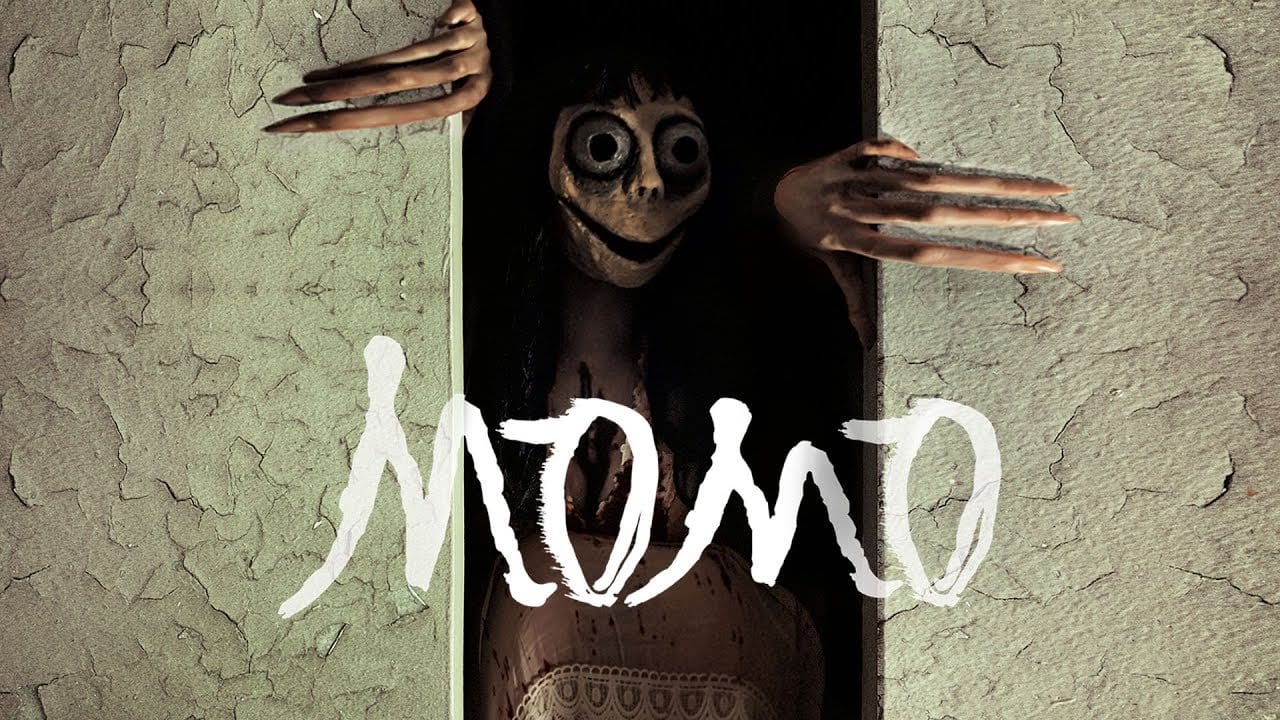 06 Jun

Momo

Momo Short Horror Film.

Scary short horror films, creepy videos, and screenplay/script writing by Alexander Henderson.

There's no such things as monsters, there's only man.

Produced by Alexanderthetitan (Alexander Henderson).

AUDIO TRANSCRIPT (MAY CONTAIN ERRORS)

[AMBIENT NOISE]
[BIRDS CHIRPING]
[SINISTER MUSIC]
[FOOTSTEPS]
(IN A CREEPY DISTORTED VOICE) 3 hours earlier.
[PAGES RUSTLING]
Babe, what time do you want to–
uh–
[RUSTLING]
[LIGHT SWITCH]
[FAUCET]
[SINISTER PIANO CHORD]
[SINISTER MUSIC]
[SHOWER CURTAIN]
[PANTING]
[LIGHT SWITCH]
[CHILD HUMMING]
[SINISTER ORCHESTRA HIT]
[SINISTER MUSIC]
[SINISTER MUSIC BUILDS]
(STRAINED WHISPER) Babe, babe.
Babe, babe, babe, babe, babe, babe, what's wrong?
There's someone in the house!
What?
There's someone in the house.
Babe, there's– there's someone in our home?
[CRYING]
Look, look, look, look.
I'll pull up Wyze.
Look.
[CRYING]
Look– look.
Nobody's there.
What are you talking about?
[CRIES] She was standing right there.
She?
Babe, here.
Hold this.
Look, I'm going to go check.
Just relax, OK?
You need to calm down.
[DOOR OPENING AND CLOSING]
Babe?
No one's here.
Die!
[SINISTER MUSIC]
I'm choking you.
[CHOKING]
I'm choking you.
[SINISTER MUSIC]
[DOOR SLAMS]
(SINGING) Momo, Momo, Momo's going to get you.
[BANGING ON DOOR]
[GIGGLING] Let me in.
[CRYING]
[WOOD SPLINTERING]
Big stretch.
[HANDLE TURNING]
[DOOR OPENING]
[SINISTER MUSICAL SWELL]
[LOUD SINISTER MUSIC]
[KEYS JANGLING]
[HYPERVENTILATING]
[BEEP]
[BEEP]
[SINISTER MUSICAL STRIKE]
[CRIES OUT]
[SINISTER MUSIC]
🔔 More stories from author:
Rate this story:
Creepypasta.com is proud to accept horror fiction and true scary story submissions year-round, from both amateur and published authors. To submit your original work for consideration, please visit our story submissions page today.
Copyright Statement: Unless explictly stated, all stories published on Creepypasta.com are the property of (and under copyright to) their respective authors, and may not be narrated or performed, adapted to film, television or audio mediums, republished in a print or electronic book, reposted on any other website, blog, or online platform, or otherwise monetized without the express written consent of its author(s).
MORE STORIES FROM AUTHOR