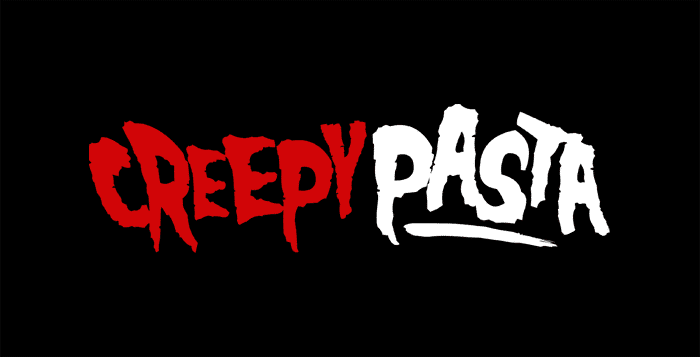 01 Nov

November 2013 Raffle: Badasses of Fiction – ENDED. Congrats, Nicholas!
Share this creepypasta on social media!
📅 Published on November 1, 2013
"November 2013 Raffle: Badasses of Fiction - ENDED. Congrats, Nicholas!"
Written by
Estimated reading time —

5

minutes
It's time for another Creepypasta giveaway!
Geek Chic Cosmetics is an indie brand that specializes in making fragrances, nail polish, and makeup based off popular "nerd" culture – so lots of video games, sci-fi, cult classic movies, etc are referenced in their names. This set caught my eye because it uses as inspiration a number of Creepypasta-appropriate characters: Hannibal, Pyramid Head, Riddick, Harley Quinn, etc.
According to the creators, all of the scents in "Badasses of Fiction" are unisex – so nothing too stereotypically feminine or masculine. The winner will receive the FULL COLLECTION, so you can smell them all and decide which one suits you the most… and then give away the others to your friends. Christmas is coming up, after all.
(Scent descriptions and notes are pulled from the site; each scent name also links to the individual fragrance page if you need more information)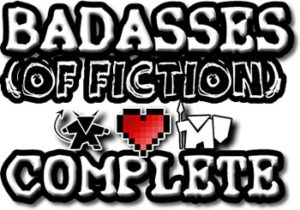 One-Winged Angel
Sephiroth can't help being a badass. Look at that masamune. Remember when he impaled the flower girl you had spent discs leveling up? How about when he almost succeeded in destroying Gaia with a big ass meteor? Come on, he has his own theme song. He was voiced by that one Backstreet Boy in that one game and you still couldn't kill him on the first 30 tries. Consider that a "Top 5".
One-Winged Angel smells like a vibrant forest laced with a sparkling otherworldly bright floral that adds a bit of intrigue.
Top notes: Bright and warm aldehyde and wormwood
Middle notes: Summery and light florals, rich greens
Base notes: Fresh earth tones and light leather
Humanoid Typhoon
The world has already ended once. Maybe the humans left should listen to the mischievous man in the red duster when he suggests "love and peace." They never do, though… Between the idiots always provoking him while he's just trying to kick back because of the huge bounty on his head, and the brother endlessly trying to use his power to destroy everything, it's amazing Vash has such a good sense of humor. Let's be grateful for that.
Humanoid Typhoon is a warm scent with crisp sage and light gunpowder that smells like a distant epic gun battle in the desert.
Top notes: Single floral desert sage
Middle notes: Spices and lightly sulphurus explosive powder
Base notes: Indian musks, frankincense
Crazy Loves Company
Dedicated and perhaps a little impressionable, Harley Quinn is in the running for the most psychotic badass in the set. Where most sane people hear Joker say something and think "Oh, what's next?", Harley thinks "Oh! What's NEXT!?" She wasn't always a violent, bloodthirsty crusader. This is what happens when you let interns work with The Joker. Whose idea was that anyway? Oh yeah, hers.
Crazy Loves Company has an aura of warm amber and soft cocoa, but cotton candy and kettle corn come through clearly and red velvet cake rounds the whole thing out.
Top notes: Red Velvet Cake and sugary cotton candy
Middle notes: Kettle corn and funnel cake
Base notes: Amber, musks, and cocoa
Executioner
The bogeyman stalks our nightmares. He is invincible, and a single slice from his giant knife will cut your plans for the day down to size. He is the embodiment of your guilt, the judge and executioner set to the task of terminating your existence. As long as you haven't done anything wrong, you'll probably never meet him, though. You HAVEN'T done anything wrong, have you?
Executioner is very rich, and it.. well, it just smells like you'd imagine dark red would smell. Like a Victorian parlor, something ancient yet full of life.
Top notes: Deep, dark oakmoss and cool greens
Middle notes: Musk and gentle florals
Base notes: Gourmand of currant and sweet wine
Lone Survivor
He survived the genocide of his race, years in triple max penal colonies (cumulatively), battles with gods, and the blood frenzy of an entire planet of murderous aliens. Anyone who has lived after seeing him fight needs no further explanation. "Riddick" is synonymous with "badass" in every way. Some say his veins pump pure testosterone.
Lone Survivor is a spicy sweet scent mixed with that fresh potting soil scent that just smells… alive. It's fresh and warm, and wears really well.
Top notes: Smooth, earthy vanillas and champa
Middle notes: Dark, cool, fresh soil
Base notes: Nutty cinamon and molasses
Quid Pro Quo
Hannibal wasn't born a monster. He was made one over a fateful winter and an even more fateful "family" meal. He's the eloquently genius monster that we all seem to want to cheer for. When he isn't crawling inside your head and dissecting your thoughts, he's doing it it to your body. His "tit for tat" bargaining lead to the rescue of well-moisturized woman, and the flawlessly executed escape of the Cannibal. We would call it a win-win for him, though I am sure he would call it a "tuant coup". Once you've met you will never forget him, but more importantly, you should never forget what he is; a monster.
Quid Pro Quo just smells like high society. Like an Italian bakery in a library. It's basically a gourmet of class.
Top notes: Dry, heady merlot mixed with sweet milk
Middle notes: Fresh baked baguette and crisp, fresh parchment/papyrus
Base notes: Warm vanilla and cool stone
IN ADDITION TO THE BADASSES OF FICTION COLLECTION, StupidDialUp has been generous enough to donate the winner's choice of either an ebook or hard copy of Anecdotes in Ashes. You can read more about the book here!
RULES AND HOW TO ENTER:
THIS CONTEST IS ONLY OPEN TO PEOPLE LIVING IN THE UNITED STATES OR CANADA & WHO ARE 13 YEARS OF AGE OR OLDER (WITH PARENTAL PERMISSION, OF COURSE). This is non-negotiable.
Everyone eligible can click the "Just click enter" option for one free entry into the raffle. That's it, you're entered, boom. If you want to earn MORE entries, however, you may additionally complete the other tasks for more entries. Following the official site's twitter will earn you two more entries; writing a tumblr post about the contest WITH A LINK TO THIS BLOG POST will earn you another 5 entries (please link DIRECTLY to your tumblr post in the required field if you do this; otherwise it won't count); using the automatic widget to send a tweet about the contest will also net you another 5 entries (if you decline to tweet via the widget, make sure to provide a direct link to the tweet you created – and make sure the tweet links back to this post). Yes, you can do all of these tasks if you want to for a total of 14 entries or you can do only one, or two, or three… the only REQUIRED entry is the "Just click enter" option!
The extra giveaway for the book will be handled entirely by StupidDialUp, so by entering you give me permission to forward your email address to him if you are the winner. He will then contact the winner and work out the details (ebook or hard copy and delivery of your choice) without my involvement. The Badasses of Fiction collection will be delivered separately from the book, so please remember this and don't freak out if you win and the prizes show up at different times!
If you're ready to enter, just use the widget below!
*Special thanks to Geek Chic Cosmetics for giving me their permission to run this raffle and StupidDialUp for his kickass donation!
*Amazon affiliate code is present in the link to Anecdotes in Ashes; thank you to anyone who purchases via our referral codes!