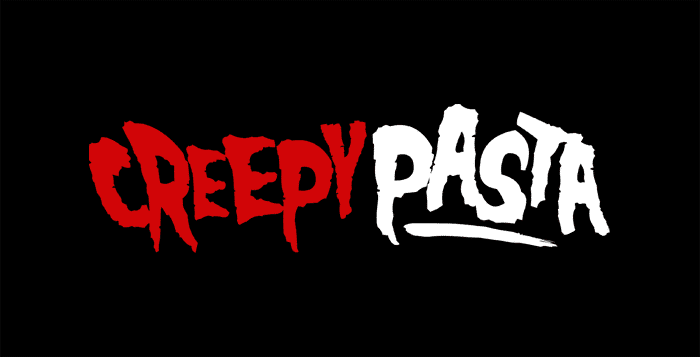 01 Jul

July 2014 Creepypasta Book Club: Cults, Conspiracies & Secret Societies – PLUS "The Secret World" Giveaway [Winner Chosen, Congrats to Kristela!]
Share this creepypasta on social media!
📅 Published on July 1, 2014
"July 2014 Creepypasta Book Club: Cults, Conspiracies & Secret Societies - PLUS "The Secret World" Giveaway [Winner Chosen, Congrats to Kristela!]"
Written by
Estimated reading time —

6

minutes
Welcome to possibly the longest-named post on the entire site! It fits, because this is going to be a long post – I've got a lot of ground to cover about the whole book club idea before we begin. Exposition, go!
Today we're going to start the "creepypasta book club" that was discussed in previous announcement posts. If you're not familiar, the idea is to read some books together that will help cultivate inspiration and nurture more original ideas in our writers. I don't believe that I'm overestimating when I say that lately, a solid 75% of the incoming submissions are simply retreading the same few topics – I suppose that, for whatever reason, serial killers, haunted games, and fanfics of previously-created Creepypasta "characters" are extremely trendy right now.
The problem is, though, that after the 5000th rip-off of Jeff the Killer or the latest attempt to copy-and-replace Ben Drowned with the writer's favorite game franchise, these stories get mind-numbingly boring. New ideas and inspiration are CLEARLY necessary now, because I for one am absolutely sick of reading about serial killers. I'm not sure if it's just because they've been so in lately in pop culture (what a strange thing to say, but it seems to be true – Hannibal, Dexter, Jeff the Killer, so on and so forth), but we've gone way past the point of oversaturation.
You guys need to find something new to write about.
So that's where this book club idea comes into play. Every month, I'll select a general theme and give you guys one or two books to read. Now, to avoid confusion, this won't be about reading already established "creepy" fiction like King or Chambers. Though we may do that another time, the book choices for the inspiration club will be, primarily, nonfiction (though some selections will definitely be "nonfiction" – we're going to indulge in some pseudoscience and conspiracy books because, after all, we're trying to get ideas for fiction anyhow). This will hopefully allow you guys to expand your comfort zone of creepy into realms like secret societies, cryptozoology, high-risk exploring like mountaineering, ancient cultures and pseudeoarchealogy, aliens, mysterious disappearances, and more.
The other added benefit of using nonfiction is that spoilers won't be a concern. Since this post's comments will act as the discussion forum for our book club, we need books that people can easily discuss at all sorts of different points of progress without ruining each other's experience.
So, yes, to alleviate some of the confusion and concerns that initially came up when I presented this idea:
THIS POST is your book club. The comments here are where you should air out all your thoughts and ideas that spawn from reading the suggested books. There's no requirement for how fast you progress through the book(s), whether you read both books or only one, or even if you finish the book(s) or not, so please feel free to jump in and discuss the books whenever you'd like.
If this takes off and you guys want it, perhaps in the future we can try and organize some sort of chat at the end of the month, but for now please don't worry about that and just post here whenever you have things to talk about regarding this month's books.
Okay, all that said – here are the two books I've selected for July 2014. As stated in the title, this month we're going to explore the world of cults, conspiracies and the theorists who love them, and secret societies.
It should be said that these books were chosen with mature readers in mind. If you are under 18, please do check with your parent/legal guardian before reading these books. I'd really prefer to avoid a pitchfork-mob of angry parents who find this topic inappropriate for their kids. I'd also like to say that the opinions expressed in the books are, of course, the opinions of their authors and the people profiled only – I'm not advocating or co-signing any of the groups covered in these books. I'm not telling you to believe in the Illuminati or anything, I just think such topics are a cool and fun thing to learn about and will probably inspire some people to write better pastas.
The first book is by Jon Ronson, a British author/humourist that I personally really enjoy. Them: Adventures with Extremists is exactly what it says on the tin – Ronson meets and spends time with a lot of famous faces in the world of conspiracy theories and extremist beliefs. David Icke, Alex Jones, Omar Bakri Mohammed, and more – as Ronson says, the only criteria was that the people/organizations he features have been called 'extremists' at some point in their careers. Each episode gives you a look into the beliefs, day to day lives, personalities, and habits of the the various extremists that he profiles. If you're interested in writing a character-driven story about conspiracies, cults, or societies, this book will be helpful. It also tends to be rather irreverently funny, which is a plus.
As a bonus, Jon Ronson was recently on WTF with Marc Maron, where he gave some behind-the-scenes details on this book (they also delve into The Psychopath Test, another book I'm considering for future months if this book club turns into a long-term thing) as well as more personal opinions and anecdotes. You can stream/download the episode here for now (it will eventually become a premium-only episode, so keep that in mind – based on the pattern, I'm guessing it will go premium-only sometime in August).
If you want to go more in depth, the second suggestion is Arthur Goldwag's Cults, Conspiracies, and Secret Societies: The Straight Scoop on Freemasons, the Illuminati, Skull & Bones, Black Helicopters, the New World Order, and Many, Many More.
Unlike THEM, this book isn't really a narrative – rather, the author has researched many of the world's more infamous and interesting cults, conspiracy theories, and secret societies, and he's done nice write-ups on each. The entries are organized thematically and can easily be read out of order if you're so inclined. Beyond the organizations in the title, he also covers the origins of the Assassins (it's not just a random word), Area 51 and all it encompasses, the Yakuza, the Kennedy assasinations, etc etc and so on. This book is really useful and interesting if you'd like to get a sort of crash course in this month's topic.
Lastly, to celebrate the first book club post, I'm giving away ONE online game code for Funcom's online game The Secret World.
Since the raffle is over (congratulations to Kristela A. for winning!), I'm putting the rest of this entry under a cut. The main page has so many stickied posts at the moment that I think it's necessary to de-clutter wherever I can.
The Secret World is a massively multiplayer online world with a unique modern-day setting and unparalleled freedom of character progression.
Imagine if every myth, conspiracy theory and urban legend was true. Imagine a world where you can become anything you want to be, without restrictions such as classes or levels. This is the premise for The Secret World, Funcom's massively multiplayer online game set in the modern-day real world.
This contest is open to anyone as long as it's legal to enter such a giveaway in your country (if you have doubts, please look this up before entering) and you are 18 years of age or older, as this game is rated Mature.
Please check the system requirements for this game before you enter. If you won't be able to run the game, please don't enter. Checking this is your responsibility.
Please make sure that you understand and agree to The Secret World's Terms of Service before entering. I will be gifting the winner a code to activate and download the game only – anything beyond that is YOUR responsibility. If you get yourself banned or can't run the game, that will not be my concern and you won't receive any compensation.
All entries WILL be checked over. This means that if you enter and say that you tweeted but didn't send the required tweet, that entry will be void. If you enter and say you commented and I can't confirm it, that entry will be void. DON'T BOTHER CHEATING BECAUSE THE WINNING ENTRY WILL BE CHECKED AND CONFIRMED MANUALLY. If you fake an entry or don't follow the instructions, all you've done is waste your time.
I will choose a winner and contact them within 48 hours of the raffle's end. Since I don't want to send the code to an invalid or typoed email address, I will need the winner to reply back and confirm their email address before I send the code. If I don't receive a response within 48 hours of my email, that person will have forfeited their prize and I will select a new winner. So if you enter, please make sure you give a correct email address and whitelist "Creepypasta" in your spam filter.
Funcom is not involved with this giveaway in any form. I purchased this code with my own funds and am doing this of my own accord, so please do not contact Funcom with questions about this giveaway as it's not their responsibility.
You can enter this raffle via the widget below. Some options can be done more than once to earn more entries, while others are one-time-only.
Good luck!
*As always, links in this incredibly long post may have affiliate codes present. If you purchase anything through our referral links, thank you so much! The small kickbacks I get from referrals add up eventually and allow me to cover the expenses of things like this giveaway, so everyone who uses my links to buy things has my appreciation!