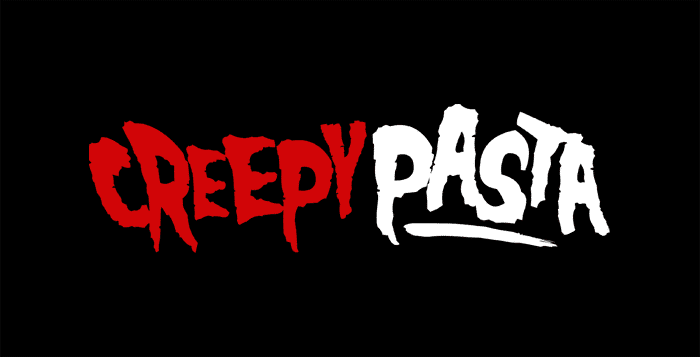 16 May

Gazing into the Abyss
Share this creepypasta on social media!
📅 Published on May 16, 2015
"Gazing into the Abyss"
Written by
Estimated reading time —

6

minutes
"Robert Adam Lane the Third. You gave your soul to Him on May 7th, 1989, and it was a lie. A lie that you told the whole time you held your breath in that brownwater river. A lie you smiled out at that those holyrollers on the bank. Lies are mine, Lies are mine. Mine." The last "mine" trailed off into a phlegmy wheeze.
These words were clearly audible, despite the man lying face down and away from the windowed door to the isolation cell. The heavy steel meal-flap was standing open to facilitate communication and accommodate feeding times, but usually the cell's hard surfaces made an echo that distorted every sentence into chaos. This man's words, though, were not only audible, but guttural, far deeper than the inmate's normal speaking tones.
"I am His. I am His," Robert whispered, his voice tight and his chest light from raw fear.
There was no way for this man to have known his full name, and there was no way for him to have known that dark and shameful secret that Robert had never spoken aloud.
He was just a kid when he was baptized. He didn't really understand the significance or the need until he and his wife had their first son. Introspection accompanied late night feedings and changes; the need for something greater and a higher purpose drove him to accept the religion he'd long ago been a part of, but had never really had be a part of him.
He had taken the job in the county's number two industry. First was farming, chiefly cattle. Second was the State Prison.
He had been on the job for three years when he encountered Simmons, David R., Number 200400097. Simmons had transferred in from another facility, and he was on year two of a six year sentence out of Atlanta. He had been in medical isolation for most of his incarceration, and he was now in segregation for his own safety and the safety of others. Medically speaking, physically, there was nothing wrong with him. Psychologically, he had several diagnoses that required a small buffet of medications morning and night.
Robert's encounters with Simmons had been completely routine in nature. Meals were delivered, medications were administered, the head count was conducted. No conversations ever occurred outside of "Good morning, please, and thank you."
But every day, each and every day that Robert stood shift in the isolation unit, Simmons would "act out" between 2 and 2:15 pm. These episodes mostly consisted of shouting, dancing, stripping, and speaking in tongues or singing. No seizures or convulsions, no physically damaging behavior ever presented itself and necessitated that restraints be used. So regular were these outbursts that somebody could set a watch by them, which was in itself odd…because inmates in isolation had absolutely no way to tell time.
To make matters even more interesting, after a few weeks, Robert's supervisor claimed that the episodes only went down when Robert was in the building.
There was no exterior window nor any way for Simmons to have heard or seen when Robert was working a duty rotation in Isolation, until Robert himself came to his door.
Some days, Robert never went into the cell blocks, instead, he worked solely in the control room…and still, the episodes presented themselves at around 2pm.
Robert never told anyone at work about what Simmons said. He did his job, day in and day out, and he did his best to pretend that nothing had happened.
He always tried to avoid being in the cell blocks around 2pm.
For several weeks, this worked, until one day, time got away from him, and he found himself doing a head count…at two fifteen.
When Robert came to the window, his heart stopped.
Standing stock-still with his nose inches away from the reinforced glass, Simmons was completely rigid, absolutely, perfectly tense, and on the balls of his feet. Every muscle in his naked, wiry frame was taut, as though his whole body was experiencing a cramp. His eyes were saucers, opened as wide as they would possibly go, and they constantly rolled. Around, around, back until only the whites would show, and then back down, and around and around.
When Robert's eyes met his, Simmons stopped his eyerolls. Silence filled the cell and the hallway.
Laughter, slow and low, greeted Robert, and then that same guttural voice that had haunted Robert for weeks, spoke.
"Adam Lane the Third. Would you like to see what We do to this man when no one watches? Let Us show you."
With that, Simmons head-butted the reinforced glass window. His forehead hit with such force that the steel door shook in its frame, and Robert was amazed that the glass didn't spiderweb. Twice, he hit the window, and before Robert could call for support to get Simmons restrained, a fourth and fifth impact sounded on the steel edge of the windowframe, and as suddenly as the assault began, it ended.
Simmons regained his tensed pose on the balls of his feet. His eyes, still wide as saucers, met Robert's. Blood slowly poured from large gashes above the inmate's eyebrows, covering his face in a red mask. There was absolutely no expression, no indication of pain, anger, or distress.
Perfectly impassive, Simmons stared.
Robert broke eye contact and walked on.
A short time later when medics arrived to clean him up, he had curled up and was asleep on his cot, and at final meal-call of the day, he said "Thank you" to Robert in his normal speaking voice as though nothing had happened.
Robert could barely hide the shake in his hands as he handed over the tray of food.
________________________________
Corrections Officer Lane had grown up in the Pentacostal church. His grandmother, 93, still went every Sunday and Wednesday, and twice a month she attended Sunday School.
He was driving her to a Wednesday evening service when he told her about Simmons.
Her hand, covered in parchment-thin skin and decorated with liverspots and bruises, gripped his on the steering wheel. He drove with his left as she, with surprising strength, took his right hand in hers.
"Don't let him in, son. Don't you let him. He knows when those b'long to Jesus come 'round. He smells it. He hates it. You pray on it, yhear? You pray to Lordjesus, I'll pray with you. You pray with me today and you lookit that man in the eye the next time he acts the fool. You lookit'm and you tell'm to give you his name by the will of the Lord. He will. You ain't gonna unnahstand him, son, but he will. He'll do it if you're right with th'Lord. Get right, boy, and stay right. And you get clear. You stay away from that'un."
His grandmother was telling the truth.
__________________________________________________
Weeks went by, and Robert heard nothing unusual out of inmate 200400097. Just when he was beginning to think that the whole thing was a strange game, something happened.
Simmons had maintained his routine of "showing out" at around 2pm daily. By coincidence, and not design, Robert had not found himself on the floor at these episodes. Ever since the day he'd rammed his head into the doorframe, Simmons had been calmer, only whispering, whimpering quietly, or singing to himself during his regular shows.
It was mid-song that Robert entered line of sight for Simmons. Abruptly, the singing stopped, and Simmons faced the door.
"I don't like it when you're here, Lane."
This came out as all one word, a husky whisper, but still that deep tone that was so unlike every other time the prisoner spoke. "Lane" became "laaaaaaaaaaaaayyyyynnnnnnnnnnn" in the latest attempt to rattle the officer.
"Hey. By Jesus, tell me your Name. Who are you? By Christ's command, what is your NAME?" Robert shouted the last word, and the echoes filled the concrete hallway.
Simmons recoiled as though struck. He looked to be in physical pain, but Robert heard him speak. The jeering, cheerful face was pinched, and a word came from his lips in a rasp. Robert heard it clearly, but he couldn't understand it. It sounded foreign, it sounded alien.
It sounded Other.
"I have heard your Name. Never. Speak. To. Me. Again."
With that, the inmate curled up into a ball on his bed.
That was the last time that David R. Simmons ever spoke to Robert A. Lane, III.
______________________________________
Robert Lane's hand shook as he snubbed out his last Marlboro Red. A collection of them sat bent, burned and broken in the silver ashtray between us. We both leaned our elbows on the pinewood picnic table where we'd shared a meal and a story.
He thumbed through the pages of the book by Malachi Martin I'd been reading before he sat down to eat with me today. Cover fluttering in the wind, "Hostage to the Devil" had gained its own seat at our table as he put it down next to the remains of my chicken salad sandwich.
"I don't need to read about this in a book or see it in a movie, man. I've seen it in real life. What scares me most, though, is that it has seen me."
Credit To – Nick O'Caliban