Estimated reading time —
10
minutes
I bought it last Thursday from the gas station 5 minutes from my house. I'm not usually a lottery person, but I figured with the jackpot being as high as it is, why not? It wasn't until I got home that I noticed it, the message. Underneath the Mega Millions logo was a message printed so lightly it was barely visible.
Come alone.
And below that, at a bit of an angle, just as nearly-readable, was a set of GPS coordinates. I looked up where those GPS coordinates led, and it was about a three hour drive from my house, an apparently empty field just past the state line. I did some searching around online, looking for similar instances as this one, people seeing messages on their lottery tickets, but found nothing. I was apprehensive to go, I think with good reason, but I was intrigued, very much so. I had this piece of paper in my hand, one that had a one in almost 260 million chance of being worth upwards of a billion dollars, but not just that, this one also had something more to it. It may sound foolish to you, but the curiosity it had piqued was nigh impossible to ignore.
I had off work that next day, and I decided that I was going to drive that three hours. I knew it was a long shot…in fact, "long shot" is the wrong term. I was driving to somewhere I've never been, a place where there was apparently nothing but grass as far as they eye can see, for what was essentially no reason that was known to me. As I drove, the foolishness of the whole endeavor started to weigh on me, and I almost considered turning around. I looked at my GPS and realized I was already almost halfway there, so I said "fuck it" and pressed on.
The GPS took to me down a long dirt road, but the destination was about a quarter mile into a field of tall grass and cornstalks. I parked the car and trekked the rest of the way on foot. I got as close to the exact latitude and longitudinal points as I could and found myself as I'd imagined: standing in the middle of a big field with a stupid look on my face, and feeling even stupider.
All I could see in any direction was more grass, trees, a few cornstalks here and there, and blue sky. The crickets chirped…and chirped…and chirped. I stood there for a few minutes, looking around, waiting for something, someone, anyone, anything. But the wind just kept blowing, the crickets kept chirping. I yelled out.
"Hello?!"
No response.
"I'm here alone!"
No response.
I was disappointed. I didn't know why, but I was disappointed. I had no idea what I was expecting, but whatever it was, it didn't happen. I took an exasperated breath and resolved to walk back to my car, get in, turn around, and drive the three hours back home, thinking that I'd come out here solely to stand in a field for 10 minutes. Then I turned around.
Standing behind me were four people in suits. Over those suits they wore ankle-length jackets with hoods that completely obscured their faces. They stood shoulder to shoulder, effectively blocking the path from whence I'd come. I just sort of stood there; I had no idea what to say. This certainly isn't what I was expecting, but then again, the entire scenario was strange, so perhaps this wasn't all that unusual, considering.
Just as I was going to open my mouth to try to speak, one of them beat me to the punch.
"Do you have the ticket?"
I reached in my back pocket and retrieved my wallet, took out the ticket, and held it up. The two people on the inside of the line stepped back and to the side, extending their arms as if to invite me to walk past, an invitation I hesitantly accepted. I took awkward steps towards them, towards them, towards them… up to them, and started past them. Once I'd passed the cloaked people, they turned around and began to follow me.
Every instinct I had told me to run, but each of my legs felt like they weighed a thousand pounds. I kept on the way I'd come in, but about halfway back I was met by two more people in suits and cloaks who then led me into an area covered in grass that was taller than me. The other four continued following closely behind, and it was them I was most unsure of. We walked for about three minutes through the tall grass until we met yet another two people in suits and cloaks standing in a small circular area where the grass had been laid flat.
Those two then leaned over and each moved a sheet of the downed grass to the side, revealing a hatch door. It was then that I found my voice.
"Where does that go?" I asked them, even though I felt like I didn't have a choice as to whether or not I'd be finding out regardless.
"To safety," someone said from behind me. That answer actually put me at relative ease, and I still don't know why. I had no reason to think anything good was going to happen, but that assurance gave me a strange peace of mind.
I walked up to the hatch and looked into it, finding a narrow staircase leading down to a landing with what looked to be an equally narrow hallway to the left. I looked over my shoulder and found the suited people slowly closing in behind me, not necessarily in a threatening way, so I started heading down the stairs. As I got about halfway down, some lights clicked on, which I was thankful for, as I'd expected to be in the dark once the sunlight was no longer an option.
The door to the hatch was closed behind me and the four cloaked people that followed closely behind. Two of the cloaked people squeezed around the sides of me and led the way as we passed a number of doors. We finally reached the end of the hall, and a set of double doors. One of the suited people removed a glove and placed their right hand on a scanner, and I heard a lock un-click.
They opened the door and led me in, and I was met by a man in a red suit with a white, hooded cloak. He looked to me and asked an odd question:
"Do you feel lucky?"
I didn't know how to respond, so I just kind of shrugged.
"How did you feel when you bought the ticket?" he asked.
"Uh…just…sorta like I just bought a lottery ticket, I don't know?" I was beyond nervous.
"The ticket you bought is a winner. The winner. Had you cashed it in, you would be wealthy beyond your wildest imagination."
"So…why am I here? Why am I not cashing it?" his crypticness was immediately aggravating. "Wait, how do you even know that? The winning numbers haven't even been drawn yet."
"Do you remember who won the last time there was a substantial jackpot? Or the time before that?" the man asked. "Well, they're dead. Or missing, I suppose, officially… But they're dead."
Again, I didn't know what to say.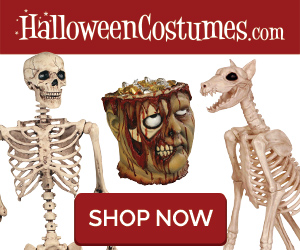 "An 11-person office pool won this past July in California, but the true winner was a woman named Patricia Stephens. They made sure another ticket with the winning numbers was printed so they could take her. Before that, a trust in Ohio was named as the winner, but it was really a small non-profit organization in Minnesota, which soon shut its doors without reason. About a month before that, a man named Richard Wahl in New Jersey was the supposed winner. The person before him that got the same numbers he did was Matthew Poulos, who left his house to go claim his winnings and was never seen again, just up and left his wife and newborn daughter." he continued. "You were the first one we were able to get before the ticket was cashed and it was too late… before they replaced you with a new winner."
"Too la…hold on…what?" I had no idea what was going on. "Too late for what?"
"Before they could get to you," he said, as if I was supposed to know who he was talking about.
"Who?! What the fuck are you talking about?!" I just wanted to know what was happening, and getting these bits and pieces was frustrating.
"The MUSL, Multi-State Lottery Association. They're doing…things. They're taking the people that have won, the actual winners, and….experimenting. They believe there is something about the human brain, the human mind…consciousness… that influences what we call luck."
I stared at the man for a moment.
"That's fucking ridiculous," I blurted out, not meaning to be rude, but…it was ridiculous.
"I'm sure that's how it sounds. Perhaps I can show you." The man's tone changed from one of hurried panic to a calm, relaxed one.
He led me through another door, down another hallway, and into what looked to be a hospital room, only with markedly more computers, none of which were on, and some of which looked like they hadn't been touched in some time, others yet broken.
"What is this place, down here?" I asked, not just of the room we were in, but the entire bunker.
"This is where we monitor them," he replied.
"The lottery people?"
"Yes…as well as…" he trailed off. "This is where we do monitoring of our own. We have reason to believe that the MUSL somehow tracks who is going to win. They somehow guide people, influence them. We–"
"Ow!" I cut him off and reflexively grabbed my right elbow after feeling a tiny pinch. I looked behind me and didn't see anything, nor was there any blood.
"Are you okay?" the man asked.
"Yeah…sorry." I focused my attention back to him.
"I have something to show you that may shock you. But I feel it would be best for you to see it nonetheless."
I agreed, and followed the man out of the hospital-like room and farther down the hall, through another set of double doors, and to the right, where he unlocked a door much heavier than the rest had been. We walked into an almost pitch black room that was near-freezing.
"Watch your step," the man told me.
Just as he did, I nearly lost my footing as we took a single step down.
"Morgue 3 lights," he said aloud to no one in particular.
And with that, the lights came on, and we were standing before a number of tables, each with the remains of human beings on them, but each also with a human brain connected to various wires that led to laptops on side tables. In here, too, the computers seemed very dated and worn.
It was at this point that I became entirely overwhelmed by fear. Up until then, my experience had been strange, but more confusing than anything. Now I just saw myself as a test subject for these hooded strangers, whose faces I had yet to see, couldn't help but imagine them operating on me and taking me apart. It became a surreal nightmare.
Before I could say anything, the man finally began explaining things.
"We have computer experts who are able to access the lottery systems. The numbers chosen are not random, as you've doubtless been led to believe. They are picked carefully, and the MUSL targets certain individuals, certain groups, and tracks their behaviors before and during their purchase of the winning tickets and subsequent wins. We believe you have been tracked, and we believe that if you would have waited until the numbers were drawn and later claimed your winnings, that shortly thereafter you would have been taken by them. We had our people put the message on the ticket, just as we have with previous winners, but as I said, you were the first to see it."
My obvious question was, "why wouldn't you do something other than put a message that no one thinks to look for and no one can really see?" But I figured they had their reasons, and besides, I was too frozen in fear to say anything.
"These pieces here…" he said as he walked further into the room, gesturing at the nearby remains, "these are what they've left behind. They complete their research and move the victims' possessions, and what's left of them, into a clandestine storage facility, which we were fortunately able to gain access to. You're lucky we got to you before they did."
The man in the red suit and white cloak, hood still over his head, obscuring his face in shadow, stood under the single light in the room and asked if I would join them. I still couldn't say anything, but I suddenly felt like someone was behind me. I took a quick glance over my shoulder and two more people in black suits and hooded cloaks stood in the hallway, their hands behind their back, standing at attention.
"I…." I began, unsure of what to say. "What do you want me for?"
"We need you," the two people behind me said in unison, seemingly a male and a female.
"Okay…what do you need me for?" I asked.
"We need to know what they know," the man in the red suit said. "These discarded remains have been helpful, to be sure, but we need to do what they're doing, get the information they're getting. We want to monitor you as you claim your winnings, and you could perhaps even lead us to where they do…what they do."
They wanted me to be bait, basically. I responded that I wasn't sure, and the change in their mood was palpable.
"You are in a unique position. You could save lives!" the man in the red suit began yelling. "YOU CAN HELP THE WORLD, AND YOU AREN'T SURE?!"
Just as I was going to try to turn around and make an attempt at an escape, someone else brushed past me, also wearing a black cloak. They approached the man in the red suit and whispered something in his ear, then lowered their head, turned around, and exited the way they had come; I noticed that beneath their cloak they were wearing a lab coat. As soon as they had taken their leave, the mood changed yet again, and the feeling was so… odd.
"Of course, we can't force you to do anything, young man," he said in a calmer tone than he'd even started with. "You have your ticket, and you may choose to do with it what you wish. Please, allow us to escort you out."
I didn't even have a chance to comprehend what was happening before I found myself being led down the corridors, past the operating room, past the large area, through the door with the palm-scanning pad, down the original hallway, and up the stairs. As I exited the bunker, I found that all of the people that I'd seen in there had followed, and then some. Once we were all outside, all of them with their hoods up, faces still hidden, the man in the red suit walked up to me, his head down.
"If I were you, I would tear up that ticket. Make no mistake, the winning numbers are on it, but what will follow, should you choose to make your claim, isn't worth any amount of money, this I guarantee."
I said nothing in reply, and instead turned around and sprinted back to my vehicle. I got in, pulled a quick U-turn and sped away from there as fast as my car would take me. I looked in my rearview as I sped down the dirt road and saw a giant plume of smoke rising from where the bunker had been.
I made it home, still more confused than anything. The night they drew the winning numbers, I found that I do indeed possess a winning ticket, and that I had correctly chosen all five numbers, plus the Mega Ball and the Megaplier. At first I couldn't believe my eyes, and was hesitant to claim my winnings. But then something clicked in me. At the same time, I felt the urge to write this, to let the world know of what is ostensibly going on. But it sounds ridiculous, right? That's because it is!
I am going to be a billionaire, and there is nothing I need to worry about. I was born lucky, I suppose. I can feel it running through my veins, it's an odd sensation. I really am just a very lucky person. Right?
---
Credit: The Dead Canary
Copyright Statement: Unless explicitly stated, all stories published on Creepypasta.com are the property of (and under copyright to) their respective authors, and may not be narrated or performed under any circumstance.