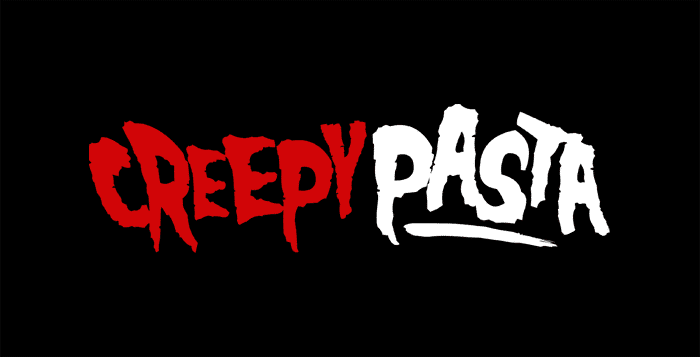 12 Jul

Blood of the Swine

Creepypasta Main Search

💀

Popular Creepypastas
CHECK OUT MORE STORIES SORTED BY:
🏆
Top-Ranked Stories
📅
Recently Published
📚
Category
⌛
Length
📝
Author
📖
Title
📅 Published on July 12, 2014
"Blood of the Swine"
Written by
Tom Farr
Copyright Statement: Unless explicitly stated, all stories published on Creepypasta.com are the property of (and under copyright to) their respective authors, and may not be narrated or performed, adapted to film, television or audio mediums, republished in a print or electronic book, reposted on any other website, blog, or online platform, or otherwise monetized without the express written consent of its author(s).Looking for author contact information? If available, it will be featured at the conclusion of the story.
Estimated reading time —

16

minutes
And the pig, because it parts the hoof and is cloven-footed but does not chew the cud, is unclean to you. You shall not eat any of their flesh, and you shall not touch their carcasses; they are unclean to you – Leviticus 11: 7-8
* * * * * *
'She is just around….' Henrikkson lifted one hand from the wheel and twirled it slowly in the air, a puzzled frown creasing his broad features. 'How do you say…twist maybe? Yes, that is it. Just around twist in trees, Mr Garett. She is not further now, five more minutes, ja?' The man's English was forced and stilted; Jake often had difficulty understanding what he meant. So instead of replying, he merely nodded and turned to gaze out of the rain-beaded window. The forest opened up briefly on his right, and he caught a glimpse of the Swedish countryside as it meandered past. Windswept and misty with rain, scatterings of spindly trees and mossy rocks marred an otherwise desolate hillside that stretched as far as the eye could see. Then it was gone, obscured once again by a great wall of black trees, leafless and densely packed, which ran the length of the rutted dirt track along which they now bumped.
Jake squinted into the murk, hoping to catch of glimpse of an elk, or perhaps even a wolf. Instead, his eyes found only long thin shapes stretching upwards into the withered branches. He frequently thought he caught glimpses of a dark bulk slipping between the thin trunks, seemingly keeping pace with the battered red Volvo as it snaked its way through the forest. But closer scrutiny always revealed nothing more than insubstantial shadows.
Henrikkson's ''five more minutes'' was closer to fifteen. The trail narrowed towards its end, and the foliage whipped at the windows, it scraped at the doors and snapped against the bonnet. Just how long had it been since the Swede had last taken a client to view the property anyway? Jake considered asking him, but thought better of it; it would only initiate another awkward conversation that he would have trouble understanding. Instead, he stared at his shoes, and wondered why he'd taken the time to polish them when he would no doubt end up traipsing through mud and who knew what else.
He glanced at his cell phone. No signal. No surprise really; it had been that way for hours now. The forest was silent around them; the only sounds the steady purr of the Volvo's engine and his own heavy breathing. It was so isolated out here. Even with Henrikkson beside him, Jake felt completely and utterly alone.
Henrikkson looked at him curiously. Jake flashed the Swede a reassuring grin. It was an effort to mask his growing unease.
In truth, he was unsure why Mannsen & White, the London-based chartered surveyors he was interned to for the duration of the summer, had been so eager to fly him out to Strängnäs to view Brääkänburg Ranch. He'd seen a photo of the place – the one and only photo the company had on file – and the dark wood, sagging moss-covered roof and tiny shuttered windows had only served to heighten his confusion. Sure, the place was big, and there was the location to consider: the house was nestled deep within one of Sweden's largest forests. But whether that last was a potential selling point or not, Jake didn't know. He supposed it would depend on the client.
'She is arrived Mr Garett.' Henrikkson's deep baritone voice interrupted Jake's reverie. He looked up just as the car emerged from the ocean of trees into a relatively large clearing. The ranch slouched in the center; a dim, dilapidated structure that looked like it hadn't been touched in a hundred years or so. It was comprised of two interconnected buildings: the main house, which consisted of two floors, and a narrower building of the same height, but with an overhanging and windowless upper floor. The structure joining the two was low and flat-roofed, only a single floor with one tiny window.
The sole window in the second building was unshuttered, the only one of its kind on the property, and as his gaze slid over it he felt a sudden awareness of scrutiny, as though unseen eyes were watching through that tiny pane of glass. Did the darkness suddenly become a shade lighter, as though a bulky shape that had been obscuring the window had just slipped away?
Off to the right of the house, an overgrown paddock teemed with leafy ferns and tall swaying grasses. Jake tried to imagine horses grazing there, but found he was unable to picture any animals in such a dreary environment. A withered tree was barely visible around the side of the house; small objects, shrivelled and brown, hung from its blighted branches.
A ramshackle, broken-down fence encircled the ranch. As the Volvo drove through the gate, which was hanging forlornly from one hinge, Jake was unable to suppress a slight shudder. It was as though they had left the real world, where cell phones worked and people actually existed, passing through into a forgotten place, forlorn and abandoned to the ravages of time.
'Mr Garett?' Henrikkson was holding the passenger door open for him. Jake hadn't even realised they had stopped.
'I'm sorry. I was lost in the…well, just lost in this place.' The words sounded stupid even as they left his mouth, and he felt his ears turn red. Henrikkson, however, merely smiled and nodded his assertion. 'Ja, she is…handsome, as you say in London England, ja?'
Handsome wasn't the first word that sprung to mind for Jake. Neither was it beautiful or picturesque. As the Swede led him through the unkempt garden towards Brääkänburg Ranch, there was a single word resonating in Jake's head.
Alone.
* * * * * *
Henrikkson's mother was dead. An eighteen-wheeler had lost control and ploughed through the front of a grocery store. She'd been killed instantly. He received the call – and how he managed to get a signal out here Jake couldn't begin to fathom – about ten minutes after they arrived at the property, turning his red Volvo around and heading straight back to Strängnäs – without Jake.
The original plan had been to spend the afternoon mapping and extensively photographing the ranch's interior. In the morning, they would have combed the property for structural defects or weaknesses before finishing up by photographing the exterior and examining the surrounding land and establishing the boundaries. Obviously things had changed now. Jake understood completely, and he almost accepted the distraught Swede's offer to reschedule and return to Strängnäs.
Almost.
But his sense of responsibility prevailed, and he sent Henrikkson away with assurances that he'd be ready and waiting for the Swede to collect him at nine the next morning.
And then he was alone in that dreadful place. And it was truly dreadful. The interior was completely devoid of light, forcing him to rely solely on the thin beam of his LED card torch, and he was unable to force the shutters open, so damp-engorged and swollen was the wood.
The exterior was deceptive; the main house consisted of only two large rooms. The room on the first floor was empty save for three small box beds on either side, as well as a jumble of rags and sticks piled in one corner. A dark purple drape was drawn across the bed furthest from the staircase, but Jake couldn't muster up the nerve to cross the somehow mournful room and pull it aside. Instead, he closed and latched the door – why was there a latch on the outside? – and returned to the ground floor room, which was furnished with ancient, rickety chairs and a long table that bowed in the center. There was another bundle of kindling stacked beneath it, bound in a tattered sheet. A closed fireplace was set in the far wall, and there was another box bed, this one larger than those above, on the left wall, with a dust-caked vanity and a small circular table nearby.
An ancient claw-footed bathtub nestled in another corner, the site of which made Jake uneasy. Something dark dangled over the lip, but he dared not look. He imagined shining the beam of his torch only to have it reflected back at him from a pair of jaundiced yellow eyes. He shuddered at the thought of something curled inside in that dreadful tub, waiting in silence and observing his every movement, with a single waif-like arm dangling over the edge. Just what had he seen at the window?
He hurriedly pushed the thoughts to the back of his mind before they could form, lest he allow his fears to fully take root.
Henrikkson had mentioned during the drive that they would be staying in the guest bedroom, which was apparently situated on the overhanging second floor of the other building. Even if it wasn't, Jake would have rather spent a night in the forest than sleep in the funereal room above him, with its tiny beds and sombre drapes.
With that in mind, he hurried through the tunnel-like connecting structure, his shoes crunching on things he didn't want to look at. Wooden crates were stacked all about him, and splinters tugged at the sleeves of his jacket like sharp fingers as he squeezed between them. The window here wasn't shuttered after all, just thick with grime and dirt. Rubbing at it with his fingers did nothing except leave them stained black. At what he judged to be about halfway, he came across a stout wooden door. It looked out of place amidst the disrepair; the thick bar keeping it closed glinted in the torchlight, and felt smooth in his hands as he slid it aside.
He'd put the torch on a nearby crate to unbar the door, and as he snatched it up the slim beam slid across something huddled in the corner behind a stack of crates, an emaciated form crouched on stick-thin limbs. He screamed aloud and staggered away, the back of his legs colliding with a crate and sending him tumbling backwards.
The torch dropped to the floor, revealing the stack of crates and an empty corner.
He considered turning back, getting out of this terrible place before it drove him insane. He retrieved the torch, thankful that it hadn't broken, and shone it on the closed door through which he'd entered. It seemed a mile away. No, to retreat through that oppressive darkness was unthinkable.
Come to think of it, hadn't he left the door ajar? If so, why was it closed now?
'Old houses,' he whispered, shaking his head. The whole fucking place was probably listing. More than likely it was fit to collapse at any moment.
'Fuck it.' The loudness of his voice in the empty ranch surprised him, shocked him even. Unwilling to linger any longer in the lightless hell of the connecting building, he eased the door before him open and stepped through.
Jake flashed the torch across the walls and drew in a sharp breath, pressing himself against the door. A long, lupine skull snarled down at him from a hook above the window. On a three-legged table in the center of the room, the fleshless head of a great elk gazed impassively past him with empty eye sockets the size of snooker balls. Something brushed his shoulder, causing his heart to flutter like a trapped bird; a string of tiny, avian-looking skulls hanging from the doorframe.
In the corner to the left of the door, another of those curious piles of sticks and rags: this one was piled high and almost completely swathed in clothe, with only a two bone-white pieces of kindling protruding from the bottom. He gave it a wide birth as he moved into the room.
Then his gaze fell on the largest skull of them all, nailed above a lopsided doorway on the far side of the room: a monstrous boar, its snout ending in a pair of enormous yellowed tusks that curved upwards and out before turning back on themselves to point at the eye sockets. Dull snatches of light filtered through a small spot rubbed clean on the filthy window, throwing a dour grey blanket across the floor.
Something glistened wetly on the wood, a sporadic trail leading from the window to the doorway.
Jake approached the doorway, a listing frame curiously bereft of an actual door, fixated himself upon it, ignoring the hideous trinkets decorating the room. It led to an extremely narrow staircase; he would have been forced to stoop had he wished to proceed. That, however, was something he now had no desire to do. A rotten stench, a mixture of decay, urine and soiled hay wafted down, and the walls were curiously scuffed and chipped, as though something far too large for the cramped passage had regularly descended it.
Or ascended it, Jake thought. And perhaps whoever it was hasn't come back down. Once again, he thought of the perceived shape at the window and failed to supress a shudder.
Then he noticed the book, resting on a battered stool in the corner of the room. It was thick and leathery looking, and as he approached it he realised it was resting atop something. He reached for it, wincing as his fingertips brushed the surprisingly smooth cover. The book felt…swollen, somehow. Like a latex glove filled with water.
What was beneath it caused his jaw to sag and his eyes to bulge: a cassette player. Blocky brown plastic with a pair of chunky headphones, it looked about thirty years old. But to see something even remotely technological, no matter how antediluvian, in this archaic place gave him pause.
There was a tape inside. If there had once been lettering on the buttons it had long since worn away, but his thumb lingered on one that was slightly larger than the rest.
Against his better judgement, Jake popped the headphones over his ears and pressed the button.
A chorus of shrill, inhuman shrieks howled in his ears, an impossibly fast rhythm accompanied by a relentless crashing and beating. It sounded like the world was tumbling down around him.
He was scrabbling to yank the headphones free, to silence the tearing dissonance, when the music slowed to a sonorous crawl. A voice, a deep baritone much like Henrikkson's, began a slow intonation.
Jake's Latin had been mediocre at best when he'd graduated university, and had only grown rustier since. But he was still able to recognise a couple of words being chanted, the pair preceding the main verse: terram porcum. Porcum was pig; that he did know. But terram…some reference to soil…to the earth perhaps?
A pig in the earth? Or a pig of the earth?
He looked down at the book in his other hand, clenched in a white-knuckle grip. He removed the headphones and set the cassette player back down on the stool without bothering to stop the tape.
Clamping the thin torch between his teeth, he stretched the strange cover taut to try and make out the tilted slew of lettering adorning it. His thumb brushed something in the top right corner. There was a number stitched there – how had he missed it?
3930.
Now what the hell did that mean? Jake returned his attention to the lettering. Even after stretching out the pliable cover, parts of the words remained missing, erased forever by time's gnarled fingers.
Pulli eius la…ent sanguinem et ubi…ue cadaver fuerit …atim ade…
He flipped the book open to a random page near the middle and his jaw clenched, his teeth grating against the metal torch. The photograph was grainy and old, with yellowing corners and washed-out colours. But there was no colour anyway, not really, not in here, and its absence in no way detracted from the image – the main subject had been shot with unerring precision, and the angle was perfect.
Jake only wished it wasn't.
The photograph had been taken in the room with the claw-footed bathtub. And now Jake understood why he felt such discomfort when gazing upon that battered relic, and more of its insidious purpose in the room.
Looking at the remains of her body, he thought the girl had been young; full breasts and shapely legs were stained with gore. Her arms were bound with a length of chain looped over a ceiling joist, from which she dangled above the bathtub. Matted ringlets fell to her shoulders, and her collarbones were sharp and pronounced.
Her face was hideously bruised and swollen. Had the photo been taken in better lighting, Jake was sure that her face would have been shaded all the hues of a setting sun.
But it was the ruin of her stomach that made him want to retch. It looked like a hollowed-out watermelon. Great chunks of flesh had been torn away, and pointed splinters of bone protruded from the remains of her abdomen.
The wound tapered inwards, as though whatever had inflicted this atrocity had been unable – or unwilling – to gnaw through completely. A memory of early childhood flashed through his mind. Standing in the rain, wearing his red wellingtons and holding his mother's hand, watching as his uncle's pigs wallowed in the mud. They'd been given pumpkins. The largest of them had gotten its snout stuck attempting to scoop out every last string of the gooey innards.
Then, they'd laughed until tears ran down their faces. Now, Jake wanted to cry for another reason entirely.
As if one spontaneous recollection of childhood had led to another, the meaning of the numbers on the book's cover suddenly became clear. Staring at the gruesome photograph, unable to tear his eyes away, the verse ran through his head, the voice of his pastor reciting it like clockwork, again and again.
The book of Job, chapter 39, verse 30: Her young ones also suck up blood: and where the slain are, there is she.
That was God, talking about one of his creations. But which one? Who? Jake couldn't remember.
He slammed the book shut, unable to bear the thought of hundreds more terrible photographs crowding the flimsy pages. The feel of the binding made him cringe. It was so soft, so smooth. So…fleshy. The despicable thing fell from his suddenly limp grasp as waves of realisation and revulsion crashed over him.
The cassette player screeched in the background, but it was the erratic beating of his heart that seemed to deafen him. Something was terribly, terribly wrong here. He had to get out. Now. He'd start walking back to Strängnäs, and Henrikkson would come across him in the morning and drive him far, far away from this terrible place.
A faint glimmer of hope began to sparkle somewhere deep inside of him. He was getting out of here, right now. This was the twenty-first century. Things like tourists and foreigners being strung up and butchered by xenophobic locals just didn't happen anymore, unless it was in horror movies like The Hills Have Eyes or The Texas Chainsaw Massacre.
In the room above, something snorted, and Jake's hope guttered and died.
It was a soggy sound, like water-on-the-lung, ripping through the veil of silence like a sharp blade through damp cardboard. A great bulk shifted on rotten timbers. Urine ran freely down Jake's leg, the smell of it mingling with the sickly odours wafting through the doorway. As if in response, something stomped hard on the floor above, dislodging swirling clouds of dust from the ceiling.
Jake slumped against the panelled wall. His body was shaking and numb with fear, and tears streaked his dusty cheeks. The book lay open at his feet, just as a muscular Caucasian hung above the bathtub in the dull sepia photograph. His innards were hanging from the rafters like tinsel. The cassette player continued to drone from its perch in the corner. Around him, the ranch groaned.
Clack clack thud. The hollow knocking from above continued, echoing through the empty corridors of the darkened house; the sound of a mallet slamming against wood, or the solid tread of cloven hooves on ancient boards.
A thick, wet snuffle, halfway between a snort and a grunt, rolled down from above. An animal. There was a wild animal up there. A hungry animal, one which he would do well to get as far away from as possible.
He turned towards the door and choked on his next breath. His torch, the previously bright LED flickering weakly, slid across a skeletal form rising from the corner. Jake caught the merest hint of paper-thin skin stretched taut across sticklike bones, and thin legs which bent the wrong way at the knee, before the shape slipped through the half-open door in a flutter of black cloth.
The piles of rags and sticks. All around him. All over the house. Oh God.
A metallic clunk announced the replacing of the metal bar.
He was trapped.
Demanding his attention, a coarse scraping emanating from the tilted doorway, bare flesh dragged across mottled wood. The barnyard stench hit him in waves; the same scent he'd noticed earlier, now sickeningly rich and overpowering.
The very timbres of the house bellowed in protest as something forced itself between the narrow walls and down the tiny staircase. Jake flailed in desperation, and the torch slipped from his sweaty hands, hitting the wooden floor with a hollow clunk. There was nothing, no way out. No escape. He was going to die here, torn limb-from-limb in this tiny, lightless box, alone and pissing himself with fear.
He scrambled for the fallen torch, although it would do him little good except to illuminate the thing from above. But before his fingers found the handle, his outstretched palm brushed against something circular: something metal. Keeping the hand in place, he used the other to grab the torch and direct the beam at a rusted handle, almost invisible against the dark wooden floor.
Under closer scrutiny, the sides of the trapdoor swiftly resolved themselves. It was narrow, and he'd barely be able to squeeze through, but at least whatever was having trouble passing down the staircase wouldn't be able to follow him. He hoped.
He set the torch down on the floor and eased the trapdoor open, wincing as the hinges squealed in protest, a noise which was immediately drowned out by a frenzy of movement on the stairs.
A stampede of motion followed by a huge thud as something cleared the last stairs and moved into the slightly more open hallway. Bone clacked against bone as the thing drew closer; a thick wet squeal, followed by a series of snuffles and grunts announced its immediate presence.
Jake was through the trapdoor up to his chest now, supporting himself on his elbows. He reached for the torch and, in the scant few seconds before he dropped through the hidden door – completely oblivious as to what was below – the beam of light languishing on the twisted doorway threw into hideous clarity a thing that was horror and grotesqueness given corporeal form.
Its vast bulk filled the hall completely. A hulking bear was his first thought, enraged at having somehow become trapped within the close confines of Brääkänburg Ranch. Its shaggy haunches supported this theory; its legs did not.
Bears didn't walk on trotters, didn't sway on spindly legs that bent backwards at the knee.
And bears didn't have bony arms, longer than those of an orangutan, which ended in pale four-fingered hands. Swollen, engorged teats dangled from the thing's hairless underbelly, speckled with lichen and moss and dripping with brine. Its stiffened ears scraped the low ceiling.
It lowered its snout, and Jake glimpsed rows of yellow incisors protruding from beneath its upper lip. A pair of curved tusks jutted from its lower jaw, their surface chipped and gouged. Its face was too terrible to behold, and dark eyes glinted with a malign intelligence.
It came at him faster than he could have imagined, dropping its head and thundering across the room, kicking up huge clouds of dust in its wake and bellowing in primordial rage.
Jake dropped backwards through the trapdoor. The back of his head cracked against stone. His vision swam. Somehow, over the shrill, bestial squeals emanating from above, he heard the steady drip of water. He tried to stretch his arms, but found only hard walls on either side. The space was tiny; he was unable even to fully extend his legs. The unyielding stone was slippery and damp beneath his fingertips, buried beneath layers of moss and mould. Darkness encroached on his vision, mercifully obscuring the hellish snouted face peering down at him.
The last thing he saw was a pale white balloon, leaning over the edge of the trapdoor. Why, it looked just like –
* * * * * *
'Wake up.' Henrikkson spat. It was refreshing, no longer having to feign ignorance of the English language, but it remained a barb in his heart that he was forced to continue speaking it; it sullied his tongue, left him unclean.
No matter. The Swine would cleanse his tainted soul, as She had done so many times before.
'Wake up.' This time he followed with a savage backhand to the Englishman's face that sent bloody spittle flying from his lips. Henrikkson leaned in close, so that he was inches from the Englishman's face. 'Your time has come, Jake Garett. Mannsen and White send their regards – your internship is quite obviously at an end.'
He yanked the Englishman forward and looped the chain around his wrists.
'Now your blood is for Her. The Sow Who Dwells Beneath the Soil. The Bloody Swine, come forth anew to baptize us with her divine filth.'
All around him, the hoarse whispers and laughter of Her disciples echoed in the darkness. Their ancient bones creaked with the exertion of frantic movement.
Something snuffling and wet pressed against the back of his neck. Her heavy musk filled his nostrils, and a limb filthy with bristles brushed the small of his back. Henrikkson shivered in ecstasy, rejoicing beneath Her unholy touch.
It was time.
* * * * * *
Jake's world was pain and darkness. His head throbbed like a tooth blackened by decay, and his shoulders felt as though they were on the verge of dislocation.
Because he was strung up by his arms – tight metal bit cruelly into his wrists. The floor was cold beneath his bare feet. No, not the floor: he was dangling above the bath, the balls of his feet barely touching the dirt-encrusted metal bottom.
Was that Henrikkson talking? If so, why was the Swede naked? Jake tried to call out to him, but found that his tongue was unwilling to cooperate. Something rattled in his mouth, and he tasted copper. His lips were crusted together.
The world swam again. Pain flared in his face. Henrikkson was standing before him, grasping Jake's jaw with one hand and holding his own shrivelled penis with the other. The Swede grinned and fell to his knees, prostrating himself before some unseen deity.
Straw; filth; excrement: the barnyard scent hit him like a tsunami.
Thin forms scurried in the shadows, chittering and cackling but remaining always just out of sight, giving only fleeting glimpses of withered limbs and wisps of hair. He could barely hear their lunatic laughter over the high-pitched screams and violent shredding coming at him from a pair of battered speakers set up on the far side of the room.
Then he saw it rise from the shadows. It regarded him for seconds that felt like hours, snorting wetly and clacking its teeth.
It dropped to the floor with a thud that shook the room and came at him on all fours.
Its tusks gored his ribs, but he didn't feel the pain. And by the time its damp snout snuffled against his navel, Jake didn't even have the strength to scream.
---
Credit: Tom Farr
This story was submitted to Creepypasta.com by a fellow reader. To submit your own creepypasta tale for consideration and publication to this site, visit our submissions page today.
🔔 More stories from author: Tom Farr
Rate this story:
Creepypasta.com is proud to accept horror fiction and true scary story submissions year-round, from both amateur and published authors. To submit your original work for consideration, please visit our story submissions page today.
Copyright Statement: Unless explicitly stated, all stories published on Creepypasta.com are the property of (and under copyright to) their respective authors, and may not be narrated or performed, adapted to film, television or audio mediums, republished in a print or electronic book, reposted on any other website, blog, or online platform, or otherwise monetized without the express written consent of its author(s).
MORE STORIES FROM AUTHOR Tom Farr