RELATED STORIES:
Estimated reading time —
2
minutes
Two quick announcements – some community members have created some exciting new things that we all thought the general Creepypasta population might be interested in hearing about!
–
Some creepypasta.com vets (StupidDialUp, Dave Taylor) and a group of excellent writers called The Assembly have released an e-book anthology of horror microfiction. Monday, August 12, they are having a free download promotional period on Amazon.com/Kindle so let's show our community members some support!
Link to book: Anecdotes in Ashes
Here are all the authors involved (and their reddit profiles):
B.C. Lawson (/u/NobleCeltic)
Case by Case (/u/CaseByCase)
Straydog1980 (/u/straydog1980)
Grakmarr (/u/Grakmarr)
Mucalling (/u/mucalling)
StupidDialUp (/u/StupidDialUp)
IPostAtMidnight (/u/IPostAtMidnight)
Edwin Crowe (/u/ecrowe)
T.W. Grim (/u/theworldisgrim)
Illustrator: Slade Adams
And here is a sample from the book:
The Whimpering Hole
by IPostatMidnight (D.G. Collins)
A flash of lightning from an oncoming storm reveals a frozen scene: a moonless October night, thick roots of gnarled trees, and a boy crouching next to a hole.
Before the thunder arrives, whimpers can be heard – the boy's sister. She'd bravely crawled into the opening when, after searching for hours and getting lost themselves, they'd finally heard the whimpers of their scared little dog trapped down that dark, muddy hole. Once she was inside, her brother heard her let out a terrified scream. A scream cut short, like a radio snapped off. He had yelled. There were no replies. Then, after many tense moments, the whimpering had resumed, this time the sounds of a scared little girl down a dark, muddy hole. No words, though. Only whimpers.
But the boy is hesitating to go to her. A minute ago, as he was about to squeeze inside, their dog had come trotting out of the trees behind him, not muddy at all. So now he remains there, paralyzed at the edge of the hole, clutching the dog as the lightning fades, the thunder rumbles, and the woods go dark.
The whimpers continue.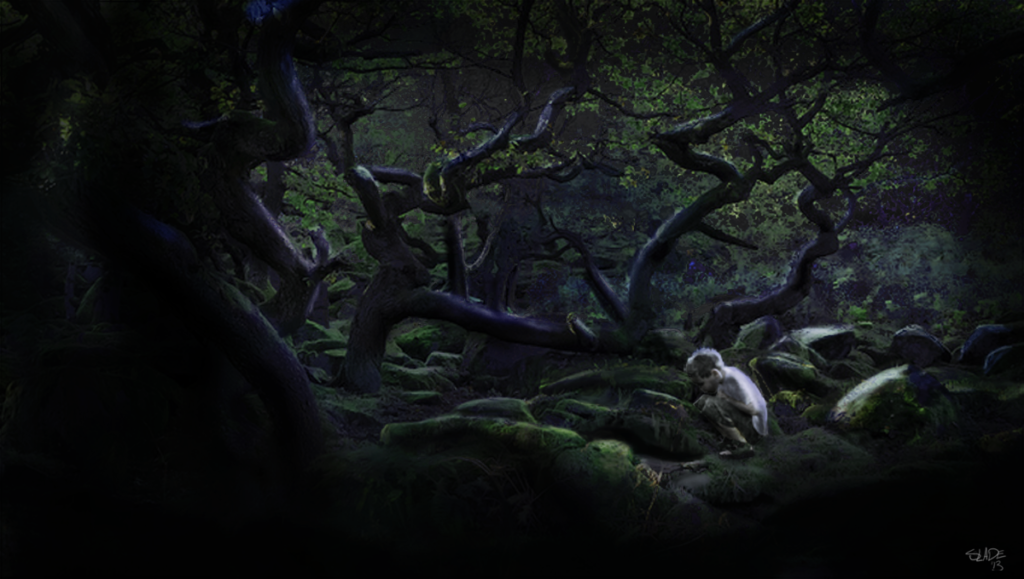 —
The second announcement concerns a  recently launched peer-review website. To clarify, this website is NOT directly affiliated with us – it is run independently by one of our frequent visitors. This is a service offered at his discretion;  I have no authority or responsibility over it. This means that you should not bother him with complaints or inquiries about creepypasta.com/crappypasta.com, and vice versa. Also, remember that he is doing this for free and in his spare time, so please be polite and gracious when requesting his help – don't flood him with spam or fake submissions, please!
You can see more details on his website here:  http://seeifimeh.weebly.com/
He's also given me this short statement to pass along –
Well, for starters, I really do not have any rules or regulations other than I do not accept spam or practical jokes when submitting a creepypasta. The very first time this happens I will send the submitter a warning, if it happens again after that I will ban that submitter from the website.

As for the general idea: The website is simply for creepy pasta authors to send in their pastas, so that I may read them over and provide feedback on any errors or changes needed to be made in the story line, ect.
I hope that you will all take advantage of this new service and wish him the best of luck!
SIMILAR STORIES
RANDOM PASTAS YOU MAY ALSO ENJOY