Estimated reading time —
3
minutes
Casino slot machines have surged in popularity over the last few years. With more players having access to online casinos due to the development of high speed internet networks, it's no surprise slots have become the world's favourite. Due to their fast-paced and engaging nature, slots are more exciting than traditional casino games. However, there are some horror titles that add a little extra spice to proceedings.
Of course, not all horror themed slots hit the mark. Just like anything else, there are some that are better than others. Fortunately, there are some absolutely fantastic horror themed video slots on the market at the moment. Keep reading to find out what we think are the best online slots with a horror theme.
Immortal Romance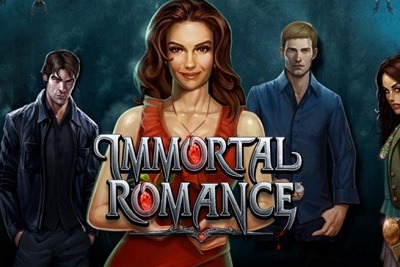 High quality horror slots have a slightly different aim than the very best horror movies. There don't tend to be jump scares and truly terrifying moments in a horror slot. After all, the game's intention is to keep the player absorbed and it's not easy to do that if you are looking at the game through closed fingers. Essentially, it's more about creating a creepy atmosphere and a little bit of unease. This is something that Immortal Romance manages to do perfectly. 
It's a slot that instantly sets the scene. As this is a vampire themed slot, it makes sense to have blood-related aesthetics. With a heartbeat starting up every time, the reels have an authentic feel. It might be a trope, but it's still a really nice touch that adds some extra atmosphere to the game. It's much easier to imagine being chased by a ravenous vampire if you can hear that heartbeat. The telltale noise will let the starving monster know where you are. 
It's not just the sounds that make this great though. The visuals are also excellent. Each image looks like it was taken from a photo and turned into a drawing. Is it a metaphor for vampirism? Probably not, but it looks good. The gameplay is fantastic too. There are some awesome features on show including a free spins round that has several variables attached. This is an incredible game that is guaranteed to engage and creep you out simultaneously.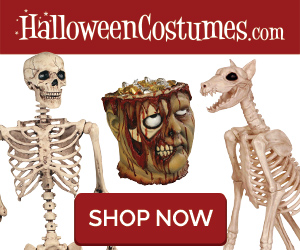 Halloween
The classic 1978 movie is familiar to horror fans all over the world. The only surprise here is that it took so long to create a Halloween slot. In fact, it's had a number of remakes released in the years since the original was unleashed on audiences. Despite taking a while to hit the big screen, this game is definitely worth the wait. 
Aesthetically, it's incredible. It uses images that recreates famous scenes from the movie with Michael Myers reprising his iconic role. If you're old enough to remember Halloween first time around or if you're a newcomer to the franchise, when you see the symbols appear, the hairs on the back of your neck will stand up.
It also has fantastic sound effects. It really works hard to recreate the uneasy atmosphere that the movie did so well. Halloween always kept audiences on the edge of their seats, and this slot is no different. Gameplay wise, there's just so much available. Players definitely have more chance of getting joy out of this than they do the movie. If you're a fan of the original movie, then this is quite simply a must play.
Jekyll & Hyde
Jekyll & Hyde is often the forgotten child in the horror world. While not quite as terrifying as Dracula or Frankenstein, the story has a scarier allegory behind it. The true monster is inside ourselves. This horror slot takes this idea and runs with it. It instantly turns up the creep factor to 11 with the dark visuals. Giving the Hyde character a more spooky and horror- inspired design instantly lets players know this character is supposed to represent pure evil. 
The aesthetics are among the creepiest on the market. In fact, it's the closest slot out there to being truly scary. Goosebumps are a regular occurrence when seeing what appears on the screen here. The soundtrack also contributes to this. It is rather eery, and it plays on loop as you spin the reels. We wouldn't blame you for turning the sound down if it gets too much. 
It doesn't just look and sound the part. The bonus features in this game are all linked to the story. With free spins awarded, you should be able to get enough of your hands on the potion as long as you play effectively. This is overall one of the truest video slot adaptations of a horror story on the market. It's well worth your time, and it merits its place on this list of top ranked horror casino slots. 
Copyright Statement: Unless explicitly stated, all stories published on Creepypasta.com are the property of (and under copyright to) their respective authors, and may not be narrated or performed under any circumstance.