Estimated reading time —
3
minutes
The horror gaming genre has consistently been among the most popular genres around. From the success of 2021's Resident Evil Village to Last of Us II, gamers have shown considerable appetite for horror.
Sometimes, even games that don't sell well make their way into conversation, whether it's for the mechanics or the ambiance.
This includes horror board games like Eldritch Horror that remain fan-favorites.
The bottom-line? People love being scared!
And the science backs this too. A 2014 study shows that the feeling of fear – when gaming – was followed by joy and excitement.
What does this mean?
Well, the thrill of a fearful moment causes a rise in emotions that excite and make us happy. While what scares us may differ, the reaction afterwards remains similar.
So if you are someone who can't get enough of being scared, you are probably looking for the best games that can do that. Right?
Well, keep reading as we give you the complete rundown on the best games you should be playing right now!
Until Dawn
Everyone has watched a teen slasher movie somewhere down the line. However, there has never been a good game based on that premise.
Enter Until Dawn, a game that successfully melds the slasher movie trope with the perfect video game experience.
The premise of the game is that a group of teenagers take a hiking trip into the mountains. Here, they face a terrifying presence that is hellbent on ensuring they don't leave the forest alive.
Yes, we've seen this plot plenty of times in movies. However, it is the first time it has been brought to the video game genre.
If you watched Scream and loved it, this is definitely one of the best games you should be playing. The setting will definitely be familiar.
But, instead of watching it, you will be experiencing it as an active player which creates an unparalleled experience.
The gameplay?
You get to make decisions for every character in the game. Whether they live or die is completely up to you.
If you make the wrong decision, your characters are in for a grizzly end. No pressure…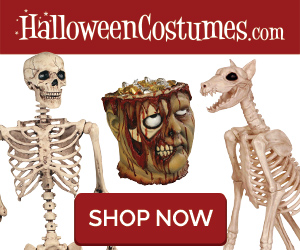 The only downside of this game is that it's a PS4 exclusive so you will need a PlayStation 4 to play it.
The Dark Pictures Anthology: House of Ashes
The Dark Pictures Anthology: House of Ashes is the latest entry to a very well-known horror franchise.
It is similar to Until Dawn as it is basically a choice-based survival horror.
You will make decisions that affect if your main characters live or die. While it sounds simple, it is anything but.
However, instead of your typical scary setting, the game takes place in the backdrop of the Iraq War.
The game opens on Special Forces who come across a buried temple that holds mythical vampire-like creatures. As expected, these creatures aren't happy to see the soldiers.
As you may have guessed by now, it is not as scary as Until Dawn. However, it is still unsettling enough and the characters are very well designed.
The game does have its fair share of bugs though. While it doesn't take anything away from the gameplay, it's something you will have to put up with while playing.
What about slots?
Traditional games have always been a treasured horror experience. However, in recent times, a new way to game has been emerging; horror slot games.
As all slot players probably know, online slot games cover a myriad of genres. From movies to history and anime – it's all available for players.
So it is hardly a surprise that horror is the latest emerging genre for slot games.
Have a look at the top trending horror slot games you can play now.
Lost Vegas
Every horror fan loves a bit of zombies. They've been an integral part of movies and are the standouts on this slot game.
The reels on this game include humans and zombies – you know what to pick!
By spinning the reel, you can unlock exciting modes, games and other bonuses like Blackout Bonus or Zombie Fist of Cash.
Wicked Circus
There are few things as scary as a clown. If you have any doubts on that, the movie 'IT' should settle the debate!
This game features an equally sinister clown. The only positive here is that if you get three clowns, you get a mystery win of up to 6,000 coins.
That's worth the fear of seeing three clowns… right?
The game is very well designed and comes with great audio effects. In addition, you will find plenty of nice tweaks and additions that make it a great experience.
With horror games, players enjoy an escapism that no other genre is able to give. Here, players face their fears and are given the chance to overcome it too.
While some may dismiss it as only pixels on the screen, the fear followed by excitement makes it all worth it!
Many horror games today also feature more than jump scares. There are in-depth characters with fascinating back stories and exciting plots.
With games like The Last of Us, we are able to live this horror feel. At the same time, we emphasize with the characters and what they are going through.
When combining this feeling with the fear and joy, you realize why horror games give a potent form of escapism.
Copyright Statement: Unless explicitly stated, all stories published on Creepypasta.com are the property of (and under copyright to) their respective authors, and may not be narrated or performed under any circumstance.