Estimated reading time —
3
minutes
Every horror-lover enjoys playing creepy games on their smartphones, tablets, or other devices. The reason is that sometimes you just feel the unknown ghostly presence of scary souls. And this feeling can make us feel frightened. It's true that there are months ahead before our beloved Halloween finally approaches, but who said you can't play horror games long before this holiday?
If you're looking for the most popular horror-themed mobile games that you can play in 2022, either on your Android or iOS device, you're at the right place! In this blog post, we'll list and briefly summarize the top 5 most frightening mobile horror games.
The 5 Best Mobile Horror Games in 2022
Dead by Daylight
Dead by Daylight, from the authoritative Canadian video game developer Behaviour Interactive, is indeed the best possible game you can play whenever you want something scary. It's a multiplayer survival horror game that allows you to become a part of a team of survivors who try to escape the killer. But surprisingly, if you're more adventurous, try becoming a killer, gain control of the survivors, and show your power by butchering them.
Before you keep on and download this game either for your iOS or Android device, you should know that regardless of the choice of your device, the game perfectly works and is frequently updated with new characters. So, gather your friends and scare the death out of them!
Ruby Fortune
But what if you're more into betting while playing scary mobile games? Then, you should think about downloading applications from the online casinos that allow you to play the top-tier spooky games of all time on your mobile.
Ruby Fortune is definitely one of the best mobile casinos in Canada which has an exclusive game library of various types of betting games such as slots or table games like video poker, keno, or craps. Most importantly, all of their mobile games are created by top software providers, and Microgaming is one of those companies. Keep in mind that these mobile games are compatible with either iPhone, iPad, Android, or Windows Phone devices.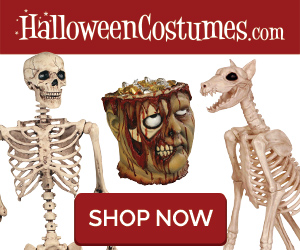 Fran Bow
If you're into graphic adventure games and are looking for a horror game to play on your phone, then we have good news for you: Fran Bow is a game that combines horror, mystery, adventure, and struggle all in one!
Fran Bow is a creepy game about a girl named Fran who has to deal with a mental disorder. This game was created by Swedish studio Killmonday Games, and surprisingly, it's based on the autobiographical elements of the life of its creator, Natalia Martinsson. Luckily, fans predict that the company will soon announce the production of Fran Bow 2.
Death Park: Scary Clown
Death Park: Scary Clown takes a special place in our list of the best mobile horror games. Even though we can't deny the fact that clowns aren't for everyone, it's true that a wide range of people around the world is petrified of clowns.
The main purpose of this mobile game is to explore Death Park, a huge abandoned amusement park. Here you'll find abandoned basements, mysterious mazes, and most importantly, a scary circus where you'll meet the clown. So, if you're a fan of Stephen King's IT, then chances are that this game will help you have fun!
Detention
And the last mobile game on our small list is Detention. It's a mystery video game developed by Red Candle Games. Believe it or not, many of the players of this game admitted that Detention was nothing like other horror games they had played. This means that this game will allow you to experience thrills while also having fun.
Keep in mind that the game includes elements of East Asian and Taiwanese culture, which makes it even more enjoyable to play on your smartphone. So, get started with this ​​2D side-scroller and follow the story of two students trapped in Greenwood High School.
Final Thoughts
All in all, if you're into the horror field and playing the most popular spooky mobile games seems like a great deal to you, choose one of the games discussed above and have fun. And if you have enough space on your device, we recommend downloading all of them and enjoying yourself on dark summer nights.
Copyright Statement: Unless explicitly stated, all stories published on Creepypasta.com are the property of (and under copyright to) their respective authors, and may not be narrated or performed under any circumstance.