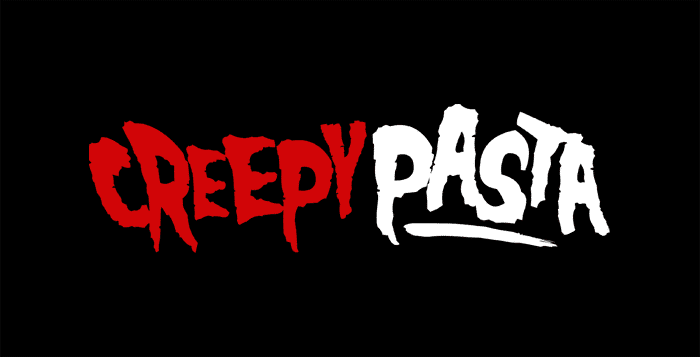 21 Nov

Recent Site & Theme Issues

Creepypasta Main Search

💀

Popular Creepypastas
CHECK OUT MORE STORIES SORTED BY:
🏆
Top-Ranked Stories
📅
Recently Published
📚
Category
⌛
Length
📝
Author
📖
Title
📅 Published on November 21, 2014
"Recent Site & Theme Issues"
Written by
Copyright Statement: Unless explicitly stated, all stories published on Creepypasta.com are the property of (and under copyright to) their respective authors, and may not be narrated or performed, adapted to film, television or audio mediums, republished in a print or electronic book, reposted on any other website, blog, or online platform, or otherwise monetized without the express written consent of its author(s).Looking for author contact information? If available, it will be featured at the conclusion of the story.
Estimated reading time —

5

minutes
UPDATE: So, it's pretty clear now that the bugs were caused by the theme change AND the age gate plugin. I expect that the age gate plugin was responsible for some of the lag and inability to completely load a page, as I was starting to get similar complaints about Crappypasta – which hasn't had a theme change in well over a year. I disabled the age gate there and the people reporting the issue told me that the site now loads normally, so that seems like a smoking gun to me. The rest of the issues seem to be unique to the red-and-black theme, which is a bummer because I really liked how it looked!
I'd like to get the age gate activated again eventually, both for my peace of mind (it does make me uncomfortable when someone talks about being 10 and reading a site that is so obviously meant for adults) and because we've had a massive uptick in spammy and low-effort submissions since it was disabled. While I'm sure that I'll ruffle some feathers by making this connection, on the surface it does seem that there is a link between disabling the age gate and an upswing in things like Jeff fanfics and copycat pastas, troll submissions, one or two line pastas, vague "this is my character idea, please make her a creepypasta" ideas that belong on the Prompts page rather than the submission form, and stories that are just massive run-on sentences without any punctuation or capitalization. The obvious assumption would be that these submissions are sourced to younger people who were previously obeying the age gate's guideline. This absolute tsunami of low-quality submissions has made it really hard for me to get ahead with finding postable stories – I'm frequently having to schedule a day's pasta only a few hours before it goes live, simply because I'm having to wade through 300+ submissions before I can find anything workable. It's pretty stressful having to constantly be worried that I won't have a new story to post in time for each new day, so if re-enabling the age gate can spare me that anxiety, it's clearly the most appealing option. However, I don't want to re-enable a plugin that's obviously bugged, so it may take me some time to get this sorted.
Once the age gate is live again, I'll create a new post where people can leave any bugs or errors that may arise. Stay tuned, and please – if you think that you may be responsible for some of the types of problematic submissions that I've detailed here, please consider working on them a bit more before you try to send them in. I will say flat-out that when you send in a story without any punctuation, every other word misspelled, all lowercase and one big run-on sentence, I won't even read it past the first few lines before rejecting it. You are literally wasting my time and your own if you can't bother to put even a smidgen of effort into editing your story. For those of you sending in nebulous ideas with the misconception that I'll write a story for you based on your character outline, please familiarize yourself with how this site works by reading the FAQ. You may find the Creepypasta Prompts page more useful than the submission page.
Thanks, everyone.
—
Hey, everyone.
As I'm sure that you've all noticed, we've reverted to our older theme and a few plugins (most obviously, the age gate) are temporarily disabled. Since many of the same issues were reported across both the Halloween and the recent Red/Black themes, I'm trying to figure out if said glitches were solely married to those themes or if there's another underlying cause.
Last month, I upgraded to a more powerful server plan, which in theory should have vastly improved website performance. This also required a server move, and during the process a few things got corrupted and some settings were changed that caused other site functions to break (most were back-end issues that you guys would never have seen, but a front-end example would be how the rating pumpkins did not work properly after the move). While issues are being fixed and adjusted as they crop up, this does mean that it's entirely possible that some of the issues you guys have been experiencing are the result of some bug or new setting that I personally haven't found yet.
Since most of the issues people have reported to me aren't anything that I've been able to personally replicate on my devices, I need to rely on the community at large to help me know if this theme switch has solved them. The red/black theme worked perfectly for me on my desktop, phone, and tablet, but the complaints that I received were as follows:
Pages were taking forever to load, or simply never did.
Disqus/Comments block was not reliably rendering; this seemed to only affect specific people, but it was constant for them
Something that I'm not entirely clear on (need screenshots/more details) in regards to the drop-down navigation blocking the screen
The age gate refusing to go away or blocking people despite filling it out with the required data
General lag and a feeling that the site was "always loading"
Something vague about scrolling being weird (not enough details given here)
If you experienced these issues, please pay careful attention and comment on this post (or, if you'd prefer to submit bug reports via private correspondence, use the contact form) to let me know if these bugs have been fixed or not for you after the theme retcon.
To make things easier for me and my webhost, if you do experience the above issues or any new ones, PLEASE do the following when you report them to me:
If relevant/possible, take a screenshot. In cases like the aforementioned drop-down issue, it's really much easier for me to figure out the problem if I can see it.
Tell me the user agent that you were utilizing when the error or glitch happened. You can find that out here if you don't know already. I need the user agent string, but your IP isn't necessary.
Make sure that you are not using any extensions or script-blockers that may cause sites to behave erratically. It's already known, for example, that AdBlock breaks the submission form. Similarly, I've heard reports that Avast will block Disqus comments from loading unless you manually whitelist the Disqus domains. Try disabling extensions and scripts, clear your cache, and see if the issue persists. If doing so does fix the issue, please let me know what extension/script was causing the problem.
Be polite. This should be obvious, but several of you have been extremely rude and obscene when messaging me about site issues. While I will still look in to your report for the sake of anyone else experiencing the same issue, if you are abusive, I will block you from the site as clearly you're not grown enough to be here. And no, the first amendment does not mean that I have to listen to your garbage. Please crack a textbook sometime if you're honestly tempted to use that as an reason why I'm obligated to allow people to call me slurs or threaten my life because the site doesn't load fast enough. Come on.
If the theme switch does manage to solve the issues, we'll retain this theme and I'll slowly begin reintroducing some of the disabled plugins. This way, if a glitch returns, we can have a better idea of what change prompted its return.
Thanks for all your patience!
🔔 More stories from author:
Rate this story:
Creepypasta.com is proud to accept horror fiction and true scary story submissions year-round, from both amateur and published authors. To submit your original work for consideration, please visit our story submissions page today.
Copyright Statement: Unless explicitly stated, all stories published on Creepypasta.com are the property of (and under copyright to) their respective authors, and may not be narrated or performed, adapted to film, television or audio mediums, republished in a print or electronic book, reposted on any other website, blog, or online platform, or otherwise monetized without the express written consent of its author(s).
MORE STORIES FROM AUTHOR Creepypasta.com