Estimated reading time —
4
minutes
When planning a fancy dress extravaganza, there are a few things that need consideration beforehand. Firstly, decide upon a theme that will easily fit in with what is happening – think Christmas, Thanksgiving, Easter, or Halloween, or any different type of themed party.
Once you've set the theme, in this case, Halloween, you can get down to the details. First, purchase or make a creative costume.
Appropriate outfit theme
Try to get your outfit theme-appropriate. For example, if you have an autumnal party, go for something simple like a witch's hat or spider web tights. If you're thinking about going full-on with your fancy dress Halloween party, it is worth checking out some of the fantastic characters who have appeared in films over the years – perhaps Evil Dead's Ash or Beetlejuice? These can be great conversation starters at any party.
Prep like a demon
This next step is vital before hosting any party, once you have checked that your outfit is perfectly themed. 
Prepare everything in good time, so you don't miss anything. If you are hosting, start buying the food and drinks weeks before to prevent delays on the big day. Similarly, if you are attending a party hosted by someone else, make sure to confirm your attendance in good time so you can help the host with anything they may need.
On the day, make sure everything is perfect for guests when they arrive – have enough seating available if necessary, and make sure there is enough room for people to mingle without being too cramped. Remember that some people will be over-excited after an hour or two at your party, so it is wise not to furnish floor space too tightly and risk any nasty incidents occurring. 
Make a playlist 
Make sure you have a fabulous music playlist ready in advance. A fun playlist will add to the party's atmosphere and set the mood for your guests. Secondly, think about what your guests will eat and drink. 
If you have a bar, make sure you have a range of alcoholic and non-alcoholic drinks available. As for food, try to choose something easy to eat, so people don't have to spend too much time in the kitchen or near the food table. Finger foods are ideal for this type of party.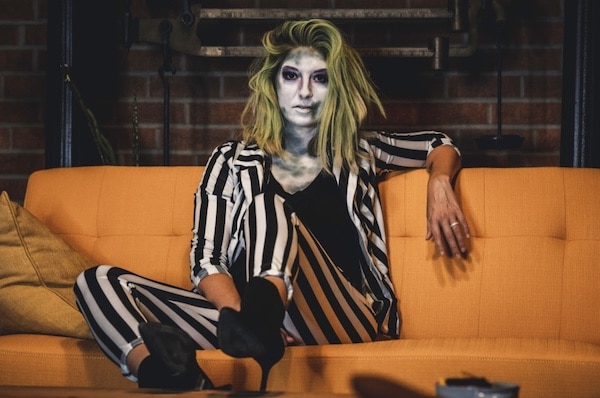 Make your party memorable 
Think about how you can make your party unique and memorable. This could be anything from engaging a magician to walk around showing guests tricks, or hiring a photo booth for people to have some fun with their costumes. Whatever you choose, make sure that your guests haven't done it before or that it is something they won't experience at any other fancy dress party.
By following these simple hints, you can ensure that your party goes off without a hitch and that everyone has a fantastic time. So get creative, have some fun, and most importantly, let your imagination run wild.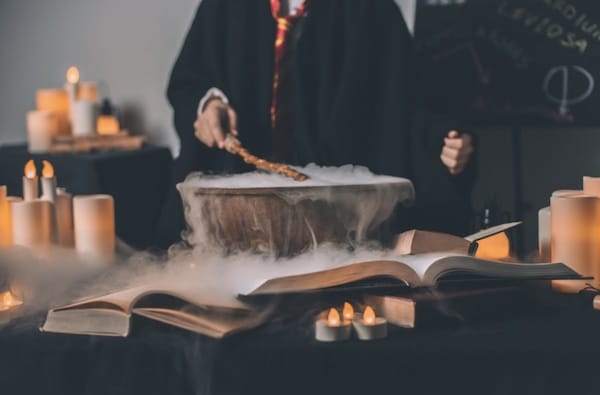 Make sure you stick to the theme
The playlist and the food and drink should replicate the party's theme, so guests feel like partying in the best environment. It's also a fantastic idea to decorate your house according to the theme, creating an immersive experience for everyone.
Exceeding expectations
If your Halloween party isn't entirely living up to expectations, you can always break out the games to liven things up a little bit. 
For example, try one of the classic murder mystery games where guests have to figure out who is secretly a murderer by questioning other guests at the party and finding clues throughout the night. These games are perfect for adding intrigue and excitement to any party and are quickly tailored to fit any group size.
If all else fails, make sure there is a horror movie in the background to set the tone or play some Halloween-themed music to create the right atmosphere. 
If you make sure all of these things happen, your party will be a huge success, and everyone will have an unforgettable night because it's so much fun not knowing who'll show up.
There's no need to restrict yourself. If you want to go as Willow The Witch, then go for it! Just don't hide behind someone else's mask but instead design something that represents your personality and makes people remember you. If you do that, your guests won't just be excited by what they're wearing but also who they're wearing it with.
Add some unusual touches
As we mentioned before, using a photo booth will mean you will get some hilarious photos that you can look back on and laugh about long after the party has finished.
You can also create a dressing room for your guests to change into their costumes. You could even ask the guests to vote on who is the best dressed. Consider what you can offer that is different from the previous fancy dress events people have attended. Make an effort to be inventive, and the results will astound you.
Photo by Salvador Altamirano on Unsplash
Goody bags
Goody bags are a great way to give something back to the community without spending a fortune. Consider adding a gift from a local artist and adding their card to the gift for future reference, or even better, get a hold of their work and put it up on the wall. You could also put together a notebook of local tradespeople or services. 
Trawl the thrift shops for a piece of costume jewelry or a handbag and fill it with a gift card from a local coffee shop. Whatever you do, gift bags should be unique and reflect your theme in keeping with the party spirit.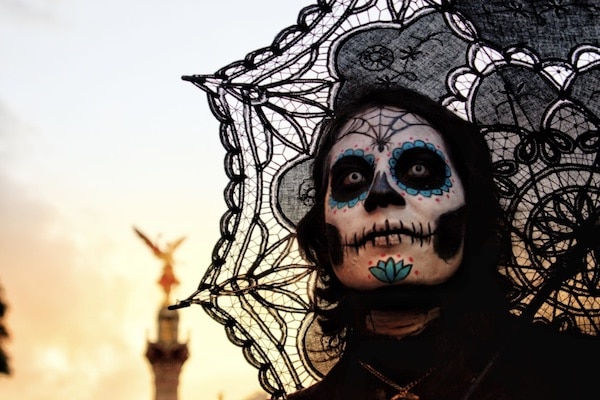 Have fun with it
The most important point is fun! The party isn't a stuffy black-tie event. It's an excuse to go a bit wild and have some laughs with your friends. The best costumes don't cost anything (think bin bags and ripped T-shirts for a Halloween punk rock party). 
So whether you're going as Wolverine or the Wicked Witch of The East (Wizard of Oz), we wish you a happy time and hope that we've given you plenty of great ideas for hosting the best Halloween party ever.
Copyright Statement: Unless explicitly stated, all stories published on Creepypasta.com are the property of (and under copyright to) their respective authors, and may not be narrated or performed under any circumstance.