15 Sep

Halloween Themed Story Submissions Now Being Accepted Thru September 29th, 2019

Hello, denizens of the dark! We've got a special announcement today.

Creepypasta.com is looking for the very best original Halloween-themed creepypastas and horror stories for this year's spooky season.

Beginning October 1st and running through the end of the creepiest month of the year, we'll be featuring tales centered around the most macabre of holidays, and you have a chance to have your own featured!

We'll be featuring the most original and well-written tales of the bunch, so don't hold back on the chills and thrills, and don't be afraid to get grotesque.  We want stories that will scare the daylights out of everyone, from your little brothers to your hardcore horror fans.

You can write about anything: Halloween night cryptid encounters, costumes gone wrong, perilous parties, or murderers in masks!  The sky's the limit, so long as the tale takes place on, around, or in the lead-up to Halloween!

The best stories will be featured on Creepypasta.com and considered for adaptation to audio on our official YouTube channel!

So, if you've got it in you to pen a diabolical diatribe, please write and submit it no later than September 29th, 2019, via our story submissions page.

IMPORTANT NOTE: Include the following in the title of your story submission so that it can easily be identified as a Halloween-themed submission (stories incorrectly tagged may be missed and not considered for publication in October 2019):
[HALLOWED 2019 SUBMISSION]

For the best chance of having your story featured, please plan to write a tale with a minimum of 1,500 words and a maximum of 9,000. For the best chance of acceptance, aim for something between 2,500 and 7,000.  Stories less than 1,500 words will not be accepted.

Thanks, everyone, for helping us keep it spooky this Halloween season, and for submitting your stories.  We look forward to reviewing your terrifying tales!
---
This is an official announcement from the team at Creepypasta.com. 
Art in this post by the talented Martina Stipan. To see more of their work, check them out today on DeviantArt here.
Rate this story:
Creepypasta.com is proud to accept horror fiction and true scary story submissions year-round, from both amateur and published authors. To submit your original work for consideration, please visit our story submissions page today.
Copyright Statement: Unless explictly stated, all stories published on Creepypasta.com are the property of (and under copyright to) their respective authors, and may not be narrated or performed, adapted to film, television or audio mediums, republished in a print or electronic book, reposted on any other website, blog, or online platform, or otherwise monetized without the express written consent of its author(s).
RELATED POSTS YOU MIGHT ENJOY:
MORE STORIES FROM AUTHOR Creepypasta.com
Hey guys, Derp here. I'm sorry, but someone very important to me passed away this morning, and I need to take a few days ...
Read Now
It's December 15th, and that means that submissions are now open! I apologize for the longer-than-usual closed period, but it was a combination of ...
Read Now
The backlog has been fully processed. If you did not receive a reply and you checked 'yes' on Crappypasta, it's likely that one of ...
Read Now
We know you're tired of sitting around bored on Halloween with the same old decorations you or your parents have had sitting in a ...
Read Now
Here's the current situation: due to certain circumstances, I am mostly reading submissions via a tablet right now. This makes it pretty easy to ...
Read Now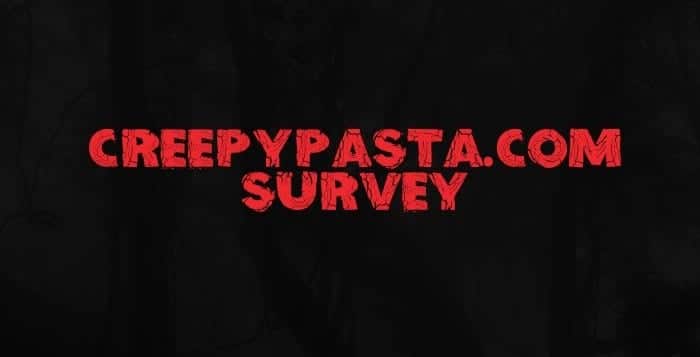 Creepypasta.com has seen a lot of great stories this month, and we're hopeful to keep up that trend! In an effort to best guide ...
Read Now