You can now support Creepypasta by downloading TWO scary audiobooks for FREE with a Audible.com membership for 30 days.
The cool thing about audiobooks is that you can listen to your favorite stories by simply throwing on your headphones at the gym or listening when you are on a road trip.  You can pick any audiobook you want, but we highly recommend the following…
Stephen Kings Doctor Sleep
Audie Award Winner, Fiction, 2014
Audie Award Nominee, Solo Narration – Male, 2014
Stephen King returns to the characters and territory of one of his most popular novels ever, The Shining, in this instantly riveting novel about the now middle-aged Dan Torrance (the boy protagonist of The Shining) and the very special 12-year-old girl he must save from a tribe of murderous paranormals.
Stephen King – IT
A landmark in American literature" (Chicago Sun-Times) Stephen King's number-one national best seller about seven adults who return to their hometown to confront a nightmare they had first stumbled on as teenagers…an evil without a name: It.
Welcome to Derry, Maine. It's a small city, a place as hauntingly familiar as your own hometown. Only in Derry the haunting is real.
Click Here To Download The Audiobook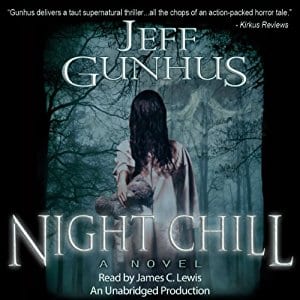 Jeff Gunhus – Night Chill
Jack Tremont moves his family to the quiet mountains of Western Maryland hoping to leave behind a troubled past and restart his life. Instead, he finds himself caught up in a nightmare when his daughter Sarah is targeted by Nate Huckley, a mysterious and horrifying stranger driven by a dark power that will stop at nothing to possess Sarah. When Sarah goes missing, suspicion falls on Jack and he must uncover the secrets of the small mountain town of Prescott City and face the evil secret hidden there.
Click Here To Download The Audiobook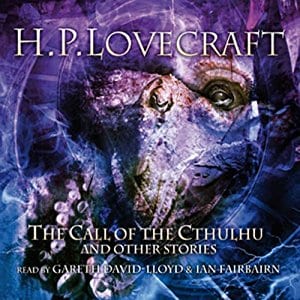 The Call of the Cthulhu and Other Stories
A definitive collection of stories from the unrivaled master of twentieth-century horror.  "I think it is beyond doubt that H. P. Lovecraft has yet to be surpassed as the twentieth century's greatest practitioner of the classic horror tale." -Stephen King
Frequently imitated and widely influential, Howard Philips Lovecraft reinvented the horror genre in the 1920s, discarding ghosts and witches and instead envisioning mankind as a tiny outpost of dwindling sanity in a chaotic and malevolent universe.
The Ghost Files (The Ghost Files – Book 1)
Cherry blossom lipstick: check
Smokey eyes: check
Skinny jeans: check
Dead kid in the mirror: check
For sixteen year old Mattie Hathaway, this is her normal everyday routine. She's been able to see ghosts since her mother tried to murder her when she was five years old. No way does she want anyone to know she can talk to spooks. Being a foster kid is hard enough without being labeled a freak too.
Stephen King – The Shining
Jack Torrance's new job at the Overlook Hotel is the perfect chance for a fresh start. As the off-season caretaker at the atmospheric old hotel, he'll have plenty of time to spend reconnecting with his family and working on his writing. But as the harsh winter weather sets in, the idyllic location feels ever more remote…and more sinister. And the only one to notice the strange and terrible forces gathering around the Overlook is Danny Torrance, a uniquely gifted five-year-old.
Right now we have a deal going on that lets you download two audiobooks for free when you start a free trial membership at Audible.com.