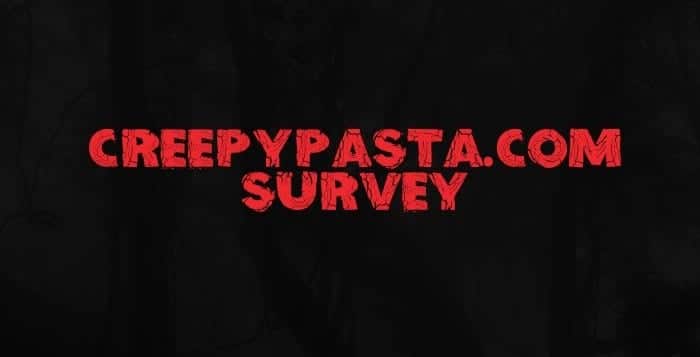 01 May

Creepypasta.com Survey

We're always looking for ways to make Creepypasta.com a better and more user-friendly site, and we firmly believe that the experience had by you, our readers, is the most important element. To that end, we've put together a short survey, which we hope will help steer any future development that we might do. It shouldn't take long to complete, and you can feel free to offer any thoughts, ideas, or suggestions that you might have.

Thanks in advance for your participation!

Create your own user feedback survey
🔔 More stories from author:
Rate this story:
Creepypasta.com is proud to accept horror fiction and true scary story submissions year-round, from both amateur and published authors. To submit your original work for consideration, please visit our story submissions page today.
Copyright Statement: Unless explictly stated, all stories published on Creepypasta.com are the property of (and under copyright to) their respective authors, and may not be narrated or performed, adapted to film, television or audio mediums, republished in a print or electronic book, reposted on any other website, blog, or online platform, or otherwise monetized without the express written consent of its author(s).
RELATED POSTS YOU MIGHT ENJOY:
MORE STORIES FROM AUTHOR Creepypasta.com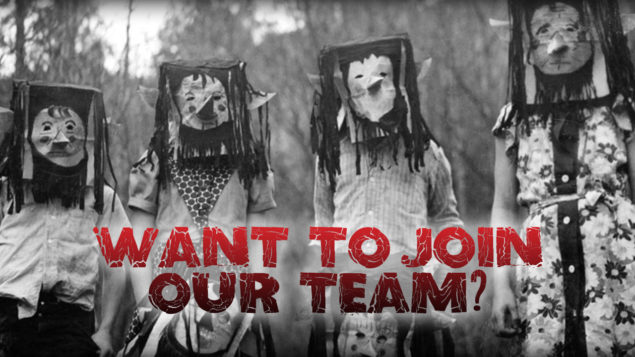 Creepypasta.com needs sacrifices! ... That is to say, we're looking for volunteers. As many of you are aware, Creepypasta.com runs a Facebook page, which ...
Read Now
It's December 15th, and that means that submissions are now open! I apologize for the longer-than-usual closed period, but it was a combination of ...
Read Now
Since it's late for me and I'm feeling lazy, I am just copypasting from crappypasta's 'about' page: So yeah, CRAPPYPASTA.COM - You're probably wondering ...
Read Now
Thanks for all of your entries! Here are our top three: 1. Willow Creek (Congrats to moonlit_cove on your flask!) 2. The Shame 3. Razor ...
Read Now
As most of you have no doubt noticed, a new comment system has been implemented. We are now using the DISQUS commenting system, which ...
Read Now
Competition Overview To celebrate the release of Unfriended: Dark Web, Blumhouse has teamed up with CreepyPasta.com for a competition like no other. We want ...
Read Now