Creepypasta Stories Sorted by Author
The anniversary of Layne's death wasn't for another three days, but when "Cochise" came on the radio as I approached that curve, I took it as a sign. Layne's favorite song. I pressed the gas and ...
Read Now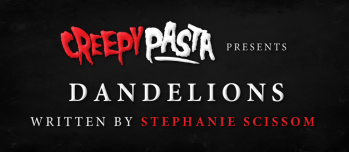 The first time I saw Bret, I was nineteen.  I'd found a job working security at Dave's Storage Unit.  My duties included keeping vagrants and thieves from disturbing the 40 rental units that were laid out ...
Read Now
The tents appeared in the middle of the night, without preamble. There was some heated discussion at city hall, because not even the mayor knew they were coming. They must've worked out something, though, because the ...
Read Now
The land beyond the bridge had been in my family for generations, forty-four acres of farmland.  My father was as rooted to it as the oak tree in our front yard. Although he was sympathetic to ...
Read Now
Any mother who has more than one child will admit-if she's honest-that she has one child who worries her more than the others. This has nothing to do with love, but rather some children's propensity to ...
Read Now