Creepypasta Stories Sorted by Author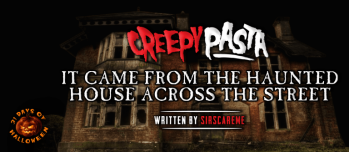 Publisher's Note: This story is preceded by a prequel. To read the earlier chronological installment of this series, please click here. After my dad shared his Halloween tale about the disappearance of his best friend Jake ...
Read Now
Growing up, my dad would tell me scary stories, ones he claimed he experienced during his childhood. His stories would both fascinate and terrify me. As I grew older, the stories he would share became less ...
Read Now