Creepypasta Stories Sorted by Author
The Stanwyck Ghost Tours used to be a tradition in my hometown around Halloween. It was always cheap and heavy on the schlock. Hammy tour guides, cheesy music, cheap decorations. Picture Monster Mash as a two-hour ...
Read Now
Newton, Georgia is a small town near the Alabama border. Less than an hour away from Stanwyck, my husband Robert's hometown. Newton's your typical one Wal-Mart, one high school town. People are friendly. And every November, ...
Read Now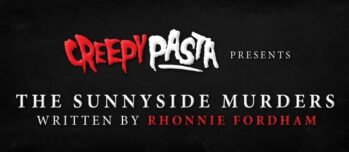 Serial killers have always fascinated me. Ever since I was a kid, I've found myself both scared and intrigued by psychos like Ted Bundy or Clementine Barnabet. And as I grew older, my interest only increased ...
Read Now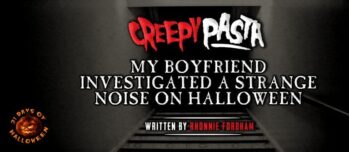 I've always enjoyed Halloween. It's a great holiday, it's fun, and above all, I like getting scared. All these reasons make it like Christmas for me and my family. My parents actually like it as much ...
Read Now
My cousin Patrick was murdered a few months ago. Yeah, Patrick was weird and self-absorbed, but at the end of the day, he was only twenty-four. I didn't know much about what happened other than what ...
Read Now
The night was young. In our world at least. 2:14 AM, and me and my husband Ricky were standing out in the open shed behind The Post Searchlight. Stanwyck, Georgia's local newspaper. Like nocturnal detectives, Ricky and ...
Read Now