Estimated reading time —
4
minutes
Horror games can be far scarier and more terrifying than horror movies because they can stimulate the senses in ways that are hard to describe in words. We've seen iconic horror franchises like Silent Hill and Resident Evil. Horror video games feature many frightening aspects. They can contain screamers, tense moments, a haunting soundtrack, or other horror elements. One of the most important aspects of video games compared to other entertainment mediums is their ability to evoke emotions that run in parallel with the user's practical experience. Similarly, the music in video games evokes this feeling, which makes it incredibly effective.
As ridiculous as it sounds, the games that can surprise are often the most terrifying. Facing your fears is something that very few people are capable of. That's why not everyone chooses spooky online games. they are selected by those gamers who like thrills and prefer to face danger.
Fantasy Games
There's nothing better than escaping to another world, immersing yourself in its history and people, and taking the plunge into a new virtual life. Fantasy games are especially good because they offer this kind of experience, but this genre is so full of wonderful adventures that it can be hard to know what to look out for.
As a rule, the main characters in the fantasy are a variety of monsters – werewolves, vampires, demons, and witches. If you have a desire to fight with the dark forces or characters in the form of dragons in a huge open world, to try something more unusual, you have a really great opportunity. All you need is a sense of adventure and patience for a lot of knowledge. You need is to familiarize yourself with fantasy video games 2022 and choose the right one for you: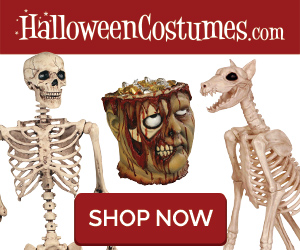 The Witcher 3: Wild Hunt by CD Projekt Red is considered a great fantasy option. This adapted dark fantasy world is filled with dense and engaging events and characters. The main quest line offers multi-story incidents with a huge variety of content, and the popular DLC add-on contributes the most profound effects, especially in those moments involving mundane themes and spiritual grimness.
Dark Souls is an iconic dark fantasy line. The world that survived the apocalypse and the harrowing reality merged into a lavish atmospheric battle, and Dark Souls III was definitely the best in the trilogy's gameplay design. The game is filled with lots of memorable bosses, superb design, and a beautifully structured world.
Bloodborne is an action RPG that's quite similar to Souls, with a subtle and environmental story, as well as grueling beasts and boss battles. It retains a fantastical setting transformed into a Gothic backdrop that takes its inspiration from Victorian England. Intrigue, cognition, and sinister world-building create an eerie and almost monstrous experience under the influence of Lovecraft's monsters.
A Series of the Best Multiplayer Horror Games
For those who do not want to face unspeakable horrors alone, there are horror games online multiplayer. This genre of games provides the opportunity to enjoy gameplay in the company of a huge number of players. You can team up with friends, and acquaintances or find like-minded people around the world. The spirit of competition in these games plays a major role because the battles take place with the same real players, not with artificial intelligence. There are a lot of such games on the market, and it's hard to tell at random which one is cooler. The team of SlotsUp, a dedicated web resource, prepared the best selection:
Depth – it will give players an ocean of horror where they can swim with friends. This cooperative game is about an underwater horror of dark depths and an abundance of bloodthirsty monsters. Divers must find the treasure and return it to their ship, while a local deep-sea ghoul must hunt them down. The game provides a constant sensation of dread and visceral violence.
After Dark VR – The game features classic survivors triggering objects to escape from a creepy area while the hunter chases them; the introduction of virtual reality adds an extra level of tension and fear to the game
In Silence is a six vs. one. It's a hunting game. A group of survivors needs to escape or defeat a single player running around the map as a local monster.
Playing horror games free online, gamblers can test their nerves – how strong are they? These games will suit thrill seekers who lack adrenaline and excitement. A series of horror games that users can find on the website of the SlotsUP online casino includes creepy Halloween games online. For a change, you can spend a pleasant and fun time playing free casino slot games.
Mysticism: Exciting and Fascinating Style of Game
Swords, bows, crossbows, and flintlocks are great weapons but they rarely involve magic. Mystical video games are filled with spells, supernatural powers, and magic. In addition, magic users can make reality itself obey them through training and willpower. No pumped-up biceps can stop a fireball. With magic, games can enable players to do things that in reality would be hard to justify, even nanorobots of the far future can't do what some spells can! For fans of magic, here are the best games that can turn magic into a real supernatural explosion:
Star Wars: The Force Unleashed. Galen Marek's power doesn't just push objects and people around: it deforms walls and shatters glass windows. It is by no means a complex magic system but the player feels like a real sizzling force of nature.
Fictorum. The secret ingredient is runes, which can be used to personalize spells. They have a range of effects, and each spell can work with possible restrictions on the species.
There are lots of online horror games mobile where gamblers can become a magician, as well as get a good dose of adrenaline and thrills.
Copyright Statement: Unless explicitly stated, all stories published on Creepypasta.com are the property of (and under copyright to) their respective authors, and may not be narrated or performed under any circumstance.